The demand for knowledge is always high. Everybody wants to learn new things, get certifications and develop new skills. Thus, if you are a subject matter expert, then creating and selling online courses can be the most rewarding business venture for you.
While individual learners were already enrolling for online courses in huge numbers, the coronavirus pandemic has made these courses highly popular among organisations as well. This has made the e-learning industry even more lucrative. So, if you, too, are someone who wants to enjoy these profits, then this blog is for you. Here, we have created a list of 5 things that you should keep in mind while creating and selling online courses.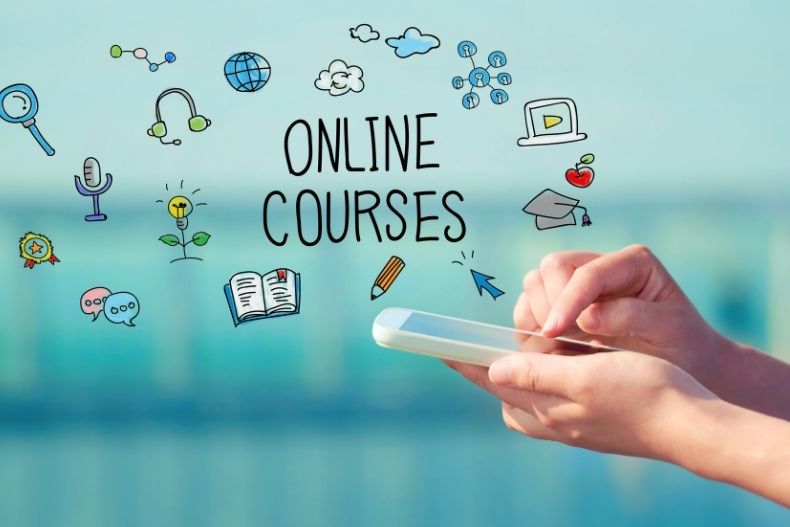 1. Choose the right course topic
The first step of creating an online course is choosing the topic of the course. You should always pick a topic that you hold considerable expertise in. This is important to ensure that your course offers knowledge enhancement to the students who enrol for it. It also adds credibility to your course.
In addition to this, the topic of your course should also be relevant to the current market needs and trends. You can take help from tools like Google Trends to understand what types of courses are students demanding these days. This step is crucial from the profitability point of view.
2. Choose the right platform for your course
Once you have decided what your course would cover, the next step is to choose the right tool for creating and selling it. This choice of yours will determine the quality and reach of your course. For example, if you search Thinkific vs Teachable, you will find out that Thinkific lets you get started with a free plan that includes unlimited students, but Teachable's free option is more of a trial period with a limit of 10 students only. Similarly, the features and pricing models of every tool are also unique and different from each other.
Therefore, you should conduct extensive research and compare every tool available in the market to make an informed decision.
3. Gamify your content
Gamification is the latest trend in the eLearning industry. It involves implementing game-based mechanics to provide an engaging and interactive learning experience to the students. Elements like leaderboards, colourful badges, rank charts, etc are used to make the course less boring and more fun. Including live tutorials and video lessons is also an effective way of making your course interesting. The main motive behind using these elements is to increase student engagement. Plus, gamification also simplifies the content for students to develop a better understanding. So it is a win-win situation for everyone!
4. Divide your content into bite-sized modules
Nobody wants to go through the lengthy course material. It creates information overload which makes learning stressful and boring. This is why you should divide your content into bite-sized modules that are easy to go through. Usually, such modules are of 15 minutes in duration and cover one or two topics in an easy to consume format. This motivates students to learn new things as they no longer need to sit for long hours and struggle with tonnes of information. They can simply watch a 15 minutes video lesson and better understand the concepts.
This kind of modular content structure will also boost the level of student engagement of your course.
5. Keep a track of how your audience interacts with the course
Once you have launched the course, the final step is to track and analyse audience interaction. From low–tech paper surveys to data-driven investigations using the latest software, there are thousands of ways for you to achieve this objective. You should focus on gathering information like the most effective aspect of your course, the average time a student took to complete your course, etc. A detailed analysis of such metrics will help you in measuring the success of the existing course as well as in improving future versions.
Conclusion
With the latest tools and technology, it has become so easy to create informative and engaging content. Thus, we hope that you make note of the above-mentioned points and build a highly rewarding career in this field.