MetaTrader 5 is an improved version of the popular MT4 multi-market platform. If you compare these two programs, you'll see that their interface is almost identical, but the functionality is significantly different. MT5 has received some new features, and many tools now offer more options. Perhaps, beginners and those who are used to working with the previous version will have to spend a lot of time figuring everything out. But this platform has many more advantages. Read about them below.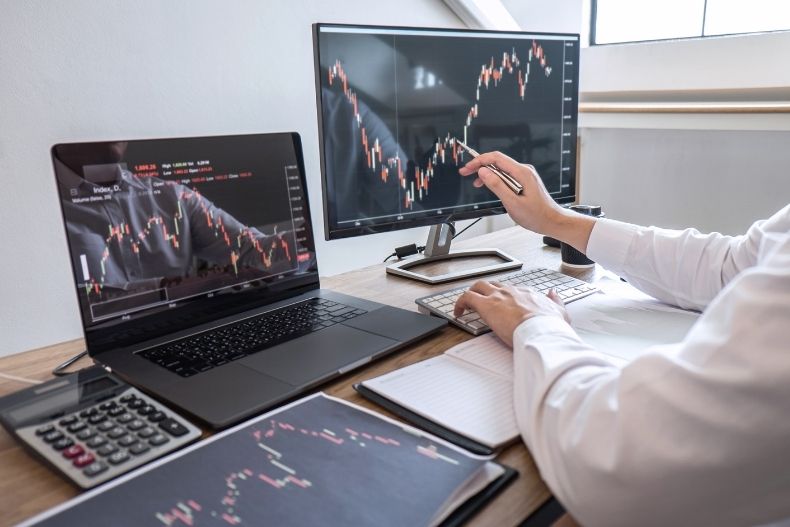 MetaTrader 5 Benefits
MetaTrader 5 meets modern demands for a convenient and multifunctional tool. It is much superior in quality and functionality to many analogs. The following advantages make it an ideal solution for efficient trading.
Large set of tools
This platform offers a huge selection of various features that allow you to automate many processes and optimize your strategy:
21 timeframes;
38 tech indicators;
44 graphic objects;
up to 100 charts at once;
copy trading option;
all types of orders;
Depth of Market;
economic calendar;
MQL5, etc.
However, the most important thing is that MetaTrader 5 provides access to various trading instruments: currency pairs, commodities stocks, futures, options, and bonds.
Deep market analysis
All of the above tools allow you to conduct in-depth technological and fundamental analysis using charts, economic calendars, news feeds, technical indicators, and more. You can follow the market dynamics and make an informed conclusion about the need to open or close transactions. Moreover, changes are monitored in real-time. And built-in reports will help you evaluate the effectiveness of your strategy based on the total number of transactions, average profit and loss, expected value, and so on.
Testing new strategies
In the fifth version of MetaTrader, the option to create your own Expert Advisors (EA) using MQL5 is available. If you know the language at least at the initial level, you can build experts and indicators depending on what you need from them. MetaEditor in this platform version has received a significant upgrade, so it works better and faster. After creating a new EA (or buying one), you can test it on historical data. If its work is successful, run it on a real account.
Compatibility with most devices
Like all modern business solutions, MetaTrader 5 is compatible with various devices and platforms. You can install it on a PC and laptop (Windows, macOS, and Linux), as well as on a tablet and smartphone (Android and iOS). Thanks to it, you can trade wherever you are. The program is distributed free of charge, and you can download it from the website of your broker or official developer.
Automation of many processes
Built-in tools and extensive customization options make MT5 a very flexible solution. By setting up automatic orders and an alert system, you don't have to sit at the screen all the time waiting for a profitable opportunity. As soon as the indicators for the asset you are interested in reach the desired point, you receive a notification. Of course, it does not exclude your work and market analysis, but it is a great help to make your trading strategy even more effective.
MT5: Maximum Opportunities, Minimum Disadvantages
It was already mentioned above that the fifth version of MetaTrader is somewhat more sophisticated than the fourth, and it will take some time to understand its extensive functionality. Otherwise, it is an excellent tool for professional trading. Most importantly, MT5 is perfectly protected from hacker attacks, data is transmitted over encrypted channels, and the application itself has improved built-in authentication and authorization.
Do you have experience with MetaTrader 5? What advantages of the platform have you noted for yourself?