Throughout much of 2020, the global startup landscape has remained under pressure from the ongoing COVID-19 pandemic. Because of the economic headwinds created by mitigation efforts, it's almost universally accepted that now isn't a very good time to launch a business. But that doesn't mean that the right idea can't be successful, even under the present circumstances.
And in some cases, the pandemic may be creating the ideal conditions for certain types of startups. Case in point: telehealth businesses. As strange as it may sound, the surge in demand for socially-distanced health consultations as well as some temporary emergency changes in otherwise-stringent regulations mean that right now is a great time to get into the telehealth industry.
But you can't expect to succeed – ideal conditions notwithstanding – if you don't prepare your initial business plan in the right way. To help you do that, here are five things to consider as you begin the exploratory process on the way to launching a telehealth business. They won't guarantee success, but they will put your telehealth startup in the best possible position to thrive, even as other startups struggle.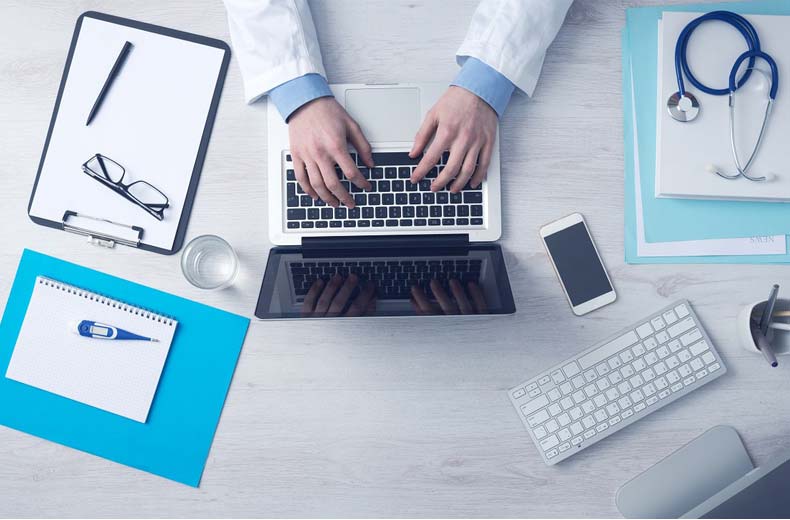 1. Understand Who You're Competing Against
One of the biggest challenges entrepreneurs face when trying to get a telehealth business off the ground is that they're entering a diverse market with multiple types of competitors. Right now, the telehealth space is undergoing something of a gold rush – bringing local medical practices, hospital chains, and even increased service offerings from well-established providers into direct competition with one another.
This means you'll need to choose the right niche and business model to carve out a slice of the market without getting overwhelmed early. For example, pursuing an at-home testing model might put you into direct competition with major laboratory diagnostic providers, but there's likely enough growth to support new market entrants. And conversely, trying to build a new virtual doctor visit service might put you in the crosshairs of big providers like Teladoc, who have the marketing power to make short work of new competitors.
2. Address Adoption Barriers for Long-Term Success
It's one thing to recognize that the pandemic is creating fertile ground for telehealth startups, but it's another to assume that the market won't return to the status quo. And although it's very likely that telehealth will still be a hot market when the pandemic's over, it would be foolish to not expect some contraction. So, for that reason, it's a smart move to use the extra running room created by the pandemic to build a business that will last.
Doing that, though, means understanding what barriers remain to widespread adoption and acceptance of telehealth options. There are already countless high-quality surveys on the subject, and most reveal that a large proportion of potential users still have hang-ups like a preference for in-person interactions and worries over the quality of the diagnosis they'd receive. Smart telehealth startups will use the pandemic period to start reassuring customers on those points in a bid to retain their business when the pandemic ends.
3. Don't Skimp on Expertise
No matter what kind of telehealth startup you're planning to launch, you'll want to make sure you can line up people with the right qualifications and expertise to work with you from day one. You'll need to make sure that you're working with providers that meet the various state regulations where you're planning to operate, but that's not all.
You're also going to want data science experts and statisticians in your corner to better leverage the patient data you'll have access to. And on that same front, you're going to need HIPAA compliance experts to keep your data practices legal and above board. And it certainly wouldn't hurt to bring a public health expert aboard to advise you on service offerings and avenues for potential growth. The bottom line is that you can't start a business in the telehealth field without a great deal of knowledge on your side, and it's impossible to succeed without it.
4. Line Up Ample Marketing Funding
Although it's possible to start various businesses with a shoestring marketing budget, a telehealth business isn't one of them. The most obvious reason for this is the fact that decisions over medical care are some of the most personal choices a consumer can make, and that means that it's often difficult (read: costly) to influence them, let alone to get them to change their habits. If you've noticed the near-constant stream of drug maker advertising in the US, you've seen this in action.
With that said, lining up ample marketing funding pre-launch is as close to a prerequisite as it gets for a telehealth startup. In fact, it's fair to say that it should be among the entrepreneur's first tasks in their preparatory process. And if it proves impossible, it should serve as a red-flag warning that the premise of the startup needs some work. Remember, though, that the ability to spend a fortune doesn't automatically make for good marketing. You're still going to have to create and execute a high-performance strategy or you'll exhaust your funds to very little effect.
5. Aim for Recent Telehealth Converts
As stated earlier, the demand for telehealth services is higher now than ever before. And not only will that provide a startup with plenty of potential customers, but it's also going to deliver them in an advantageous state for long-term conversion. The reason is that the pandemic is pushing lots of people who have never used (or even considered, in some cases) telehealth providers before to explore their options.
That means your startup can be in the enviable position of being the very first telehealth experience that many people ever have. And if you make an excellent first impression, you'll stand a great chance of retaining their business long-term (see the previous section for why this is so). So, for maximum success, you're going to need to sharpen your business's customer experience, and you're going to want to align your marketing strategy to aim for first-time telehealth users. Doing this will allow the business to build up a solid base of satisfied, loyal customers in an industry where inertia is everything.
Prepare First to Do No Harm
By now, it should be obvious that there's plenty of opportunity for startups in the telehealth field right now. And more than that, it's the kind of opportunity that can lead to lucrative businesses and long-term staying power. But to get there, it's necessary to take heed of the five considerations discussed here. Now, this isn't an exclusive list of what to keep top of mind when planning your telehealth startup – far from it. But, all five are essential to maximize your chances of success, assuming the rest of your planning is well-thought-out.
And if that's the case, you can look forward to launching a fast-growing telehealth startup that gets off to a strong start and builds from there. Then, despite the significant challenges to startups posed by the COVID-19 pandemic, your business should emerge as a bright spot in the otherwise dismal startup landscape that is the year 2020. And for most entrepreneurs, that should provide more than enough motivation to get out there and start creating the next big startup success story.