Out with the old, in with the new for advertising: go online!
Author: Korinna Lucero
In a period when consumers and products are in a boom, what is the best way to advertise as a startup?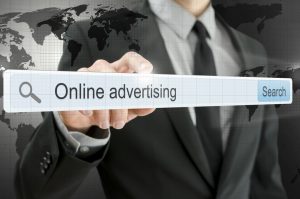 Years ago, people were fascinated by the wonders of radio and television. During those times, motion pictures and voices from a box were such a wonder. Today, advertising has engaged into another medium– internet advertising, online advertising, digital advertising, whatever you call it — and with the advent of this kind of medium, we cannot deny the fact that there is much to be known about the cyberspace.
In the cyberspace, a single click will lead you to another world– a world which says "Buy me!" or trust our company. We cannot deny the fact that advertising plays a vital role for progressing companies, especially for startups who want to build a name in the market.
In a survey conducted by the McCarthy Group, a strategic marketing and public relations agency based in New York City, it was found out that 84% of Millennials do not like advertising. In our generation, merely knowing the product or service is not enough; creativity and other forms of art and presentation are now added factors for good advertising. This is one added challenge for advertisers. Effectiveness of traditional forms of advertising is now in question.
Advertising through testimonials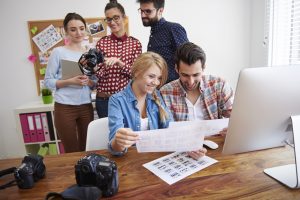 Nowadays, one of the reasons why people would buy a product is because a friend or an acquaintance personally likes or uses it. Indeed, testimonial is an effective way in advertising.
In the same survey, it was also found out that millennials trusted their closest and social media friends the most, while advertising and sales people the least. In addition, 22% turn to social media as a good source of information. Of all the websites and brands lurking over the Internet, standing out is such a dilemma, but the figures show that good friends and social media is an effective combination for testimonials and advertising. Both can be found on cyberspace as well.
Pay per click (PPC) advertisements and its pros
For startups on a small budget, pay per click ads is such a life-saver. It is because it follows a cost per click (CPC) basis – meaning, you only have to pay those who clicked your ad. Another advantage in having PPC is having a wider reach and at the same time having to choose a more specific set of audience. In PPC ads, you can have extraordinary control over your advertisement's message, allowing you to vary it based on searcher intent, geography, culture, etc. Aside from these, flexibility is also a good factor since you can easily change the contents of your advertisement in a blink of an eye; oftentimes, even without viewers noticing it.
But it must be noted that in PPC ads there is no room for ignorance; using it without sufficient knowledge leads to disaster. Tracking your viewers also requires online ad targeting— and this is where most advertisers get mistaken. As time goes by, we can say that our virtual profiles get more and more complete and this makes behavior tracking easier. Other third- party companies also identify your preferences by linking your interests and demographic data (male under 30) with your browser. But then again, it must be noted that tracking and targeting are critical stages in online advertising. According to Quirk's, a marketing research media, 94% of consumers are mistargeted by online ads. As a result, consumers discontinue visiting the site. The question here is on how advertisers are going to get back these "mistargeted individuals."
Say goodbye to "traditional ads"
In a survey conducted by BrightRoll to US advertising agencies, initial findings show that digital video is becoming mainstream. In 2011, 25.6% said a majority of their budget is allotted for digital videos; in 2014 it grew to 48.3%. This shows that there is an 88.6% increase in just a span of 3 years. Further, this suggests that advertising agencies see that people are becoming more visual and are more attracted to motion pictures. In addition, 31% say online advertising is more effective than TV. Therefore, online video advertisements must be a good combination.
In an article in the WallStreet Journal, it mentions that Procter and Gamble, the biggest advertiser in the U.S., cut its marketing budget in 2014. Among America's top nation marketers, P&G trimmed back the most, reducing its marketing budget by more than 14% to $2.64 billion. In addition, most of the cutback is on ads displayed on magazines and internet display advertising. In the company's most recent earnings call this January, Chief Financial Officer Jon Moeller said that 30% of P&G's working media is now digital by investing in all digital capabilities seen possible including mobile, search and social with a wide range of partners. Mr. Moeller further said, "We continue to drive marketing productivity through an optimized mix, driven by new, more efficient digital media." Other companies who also cut down their budget are AT&T, Comcast Corp and L'Oreal.
In general, online advertising has a lot of advantages. These include cost- efficiency, wider reach, and flexibility.
With online advertising, there are also a lot of ways to promote and publicize.You can make noise through social media by selling products online in Facebook, Instagram and Twitter. It is about time to kick out the old motion pictures on TV. As mentioned, going digital also involves risk. But with enough knowledge and with the proper use of tools such as Google Adwords, why not start advertising online?