Law school is a commitment. And it may not be for you. Still, you can have a rewarding career in law without forcing on passing the bar. With an accredited paralegal degree online, you can become a paralegal or legal assistant.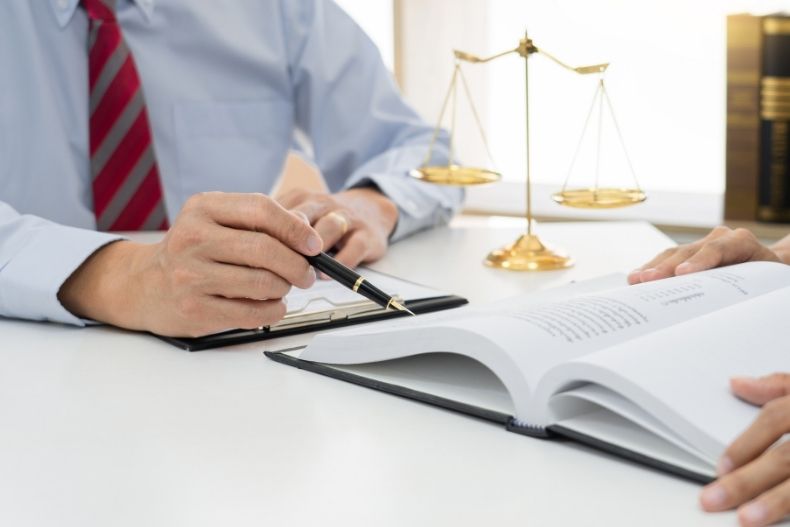 What's a Paralegal?
Paralegals work with attorneys to perform a number of tasks that make a lawyer's job easier. Paralegals do research, draft and record documents, and compile arguments for court presentations. Lawyers depend on these professionals for exhibits and filing appeals.
Like lawyers, paralegals can specialize in areas of law, including family, real estate, criminal or immigration law.
Due to their direct involvement in legal matters, law firms allow paralegals to bill their time to clients.
What's a Legal Assistant?
The title has many names: legal assistant, legal secretary, administrative assistant, and sometimes paralegal.
Legal assistants can indeed perform duties that might fall under the paralegal umbrella. But they're tasked as much with administrative duties as anything. The candidate for assistant might answer phones and prepare subpoenas. They might be in the law library finding precedents and managing appointments.
The skills of the paralegal versus the legal assistant can overlap. How much depends on factors such as the size of the firm, position, whom you're working for, etc. Both positions are a great way to decide if you want to commit to law and go back to school for the bar exam.
Job Prospects
The smart lawyer knows that the field is easier to navigate when they have strong legal assistants and paralegals at their disposal. Good candidates can expect long tenures when they are flexible, reliant, and trustworthy.
Many students have found their place in law through a summer internship. But the best way to get a job is by taking an accredited paralegal degree online.
Accredited programs can be found with the American Bar Association and other reputable places like ParalegalEDU.com. They have a directory of approved online education programs. If you find one not listed, it's not an ABA-approved program.
The directories get updated each year in February and August.
Job Outlook
The Bureau of Labor Statistics reports legal assistants and paralegals were earning a median annual salary of under $53,000 in 2020. The lowest 10 percent of earners in the field made around $32,900 while the highest 10 percent made $85,160 yearly.
Salaries are dependent on a variety of factors, including geographic location, education, skillset, and negotiation. Large cities pay more but the handoff is cost-of-living is higher. The best-paying cities include Washington, D.C., Dallas, and New York.
Conclusion
There is a need for paralegals and legal assistants wherever you find the law. There can be opportunities in the prosecutor's office, government agencies, nonprofits, insurance, and other organizations where the law is practiced.
The Bureau expects these professions to grow up to 10 percent by 2029. That's faster than the average for all other occupations. Candidates with good training, strong computer skills, and database management know-how will get the best positions.
If you're interested in the law but not ready for the bar, get an accredited paralegal degree online and explore the possibilities.