Marrakech, Morocco's fourth largest city, is a very popular tourist destination. It is also a great place to go to when you are a businessman since the city is simply blooming with opportunities. At the same time, you can easily plan a group business travel tip when you simply want employees to have a lot of fun. Simply put, Marrakech rentals are so affordable and opportunities are so great that the city becomes a destination you want to consider.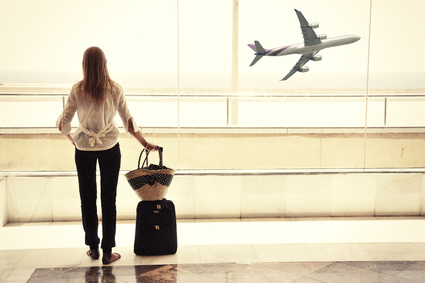 Morocco's Crown Jewel
Ever since Marrakech was founded in the eleventh century, it managed to develop right into a destination that is really desirable for all possible visitors. This is mainly because of the ideal location, close to the beautiful Atlas Mountains.
When you plan a business trip to Marrakech you can choose out of so many different accommodation options. In fact, most of the hotels, resorts and even private options offer some sort of group discount. The city is famous for cultural richness. Along the years it managed to understand the importance of the tourist industry for the local economy. This is why group and business discounts are always available.
If you travel to Marrakech on business alone, the best thing you can do is look for the popular residential areas of Gueliz and Hivernage. This is highly recommended when budget is a problem. Numerous group hotels are available in these areas. At the same time, you can be sure that you have access to many entertainment activities, no matter the time of day or night. As an example, if you need to party or entertain some younger business partners, the night club of Avenue Mohamed VI is a wonderful option to consider.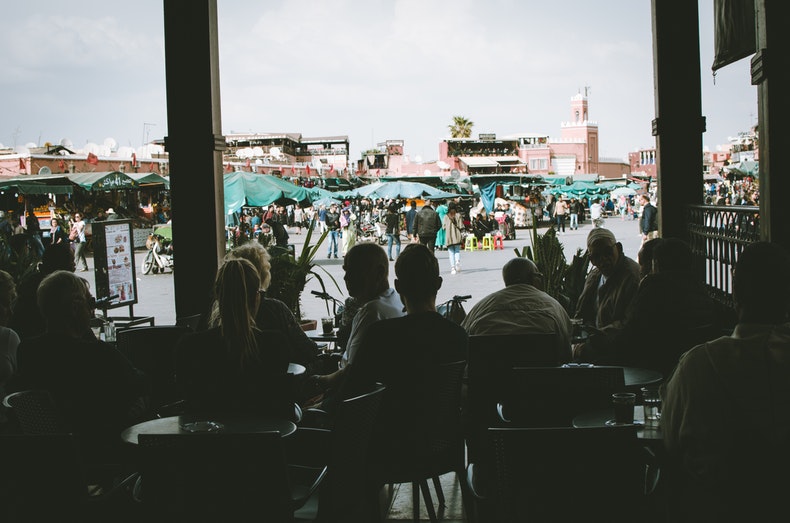 If you are interested in a restaurant, there are many Marrakech group restaurants you would be able to experience. Many give you access to unique specialties. If you are interested in getting access to some group discounts, you need to reserve the hotel room as in advance as possible. Discussing the travel itinerary and your wishes with a local Moroccan travel agent will help you much more than what you imagine.
Entertaining Business Partners
Organizing a business trip is always different than what you would expect when you go on a vacation. Fortunately, Marrakech allows you to enjoy numerous entertainment options that are great for any possible business trip. Ample visitation places are available and properly serviced by the locals.
One recommendation is Bahia Palace. It features an incredible architectural beauty, being one of Marrakech's most popular travel destinations. Then, you can also consider Ben Youssef Madrasa, another destination you should not miss even if you go for personal presence.
If your business partners love art, a simple visit to Marrakech is a treat in itself thanks to the Arab-Andalusian style present. Move on towards the lovely Marrakech Museum, which is quite an imposing palace that is right in the middle of Medina. It features Hispanic-Moorish style and numerous cultural attractions like exhibitions displaying masterpieces made by wonderful Moroccan artists.
Keep in mind that in Marrakech, just as with other popular tourist cities, there are various places that offer impressive group discounts. This includes restaurants, tourist sites and restaurants. You can easily take advantage of the special group rates in the event that you travel with more business partners or colleagues.
When your day is over, consider the Marrakech group restaurants. They are great at introducing tourists to traditional tastes and flavors.
Having Some Fun
It is not at all difficult to do business in Marrakech. You can do so in modern conference venues, in restaurants and even as you travel. However, at the end of the day you surely want to also have some fun. In the city you can find many different activities you can enjoy, suitable for both older and younger tourists.
One of the really popular group activities is taking a buggy tour. You can go for a trip that lasts an entire day or just opt for week-long trips. If you decide to go for a longer buggy tour you can also enjoy the marvels of the Sahara. Group discounts are always available from organizers.
Keep in mind that some of the Marrakech group hotels are focused on business arrangements. They are made with the local guides that conduct the organized tours. This means you want to do a little research and find those accommodation options that do have access to such discounts.
Final Thoughts
On the whole, the more planning you do, the easier it is to organize a wonderful Marrakech business trip. It is important that you are aware of all the aspects of the trip way in advance of actually getting to Morocco.
Remember that Marrakech is still rather new as a popular tourist destination. Because of this it is completely normal to meet many different scammers that just want to take some money from you. Businessmen are prime targets as they might have larger amounts of cash on them. This is why it is always a really good idea that you blend in. If you travel with your business partners, make sure you do not wear a suit.
Generally, Marrakech is great for those that want to combine business with a relaxing atmosphere and a trip that is surely going to be remembered. However, this is only possible through proper planning. You want to know what the best options are for you and this needs to become apparent through research.