Home remodeling is an excellent industry for a new business. One person can easily manage it, and the start-up costs can be low, depending on the extent of services you decide to offer. For tips on running a small remodeling business, keep reading. You'll learn essential information that you need to know before starting a home remodeling business.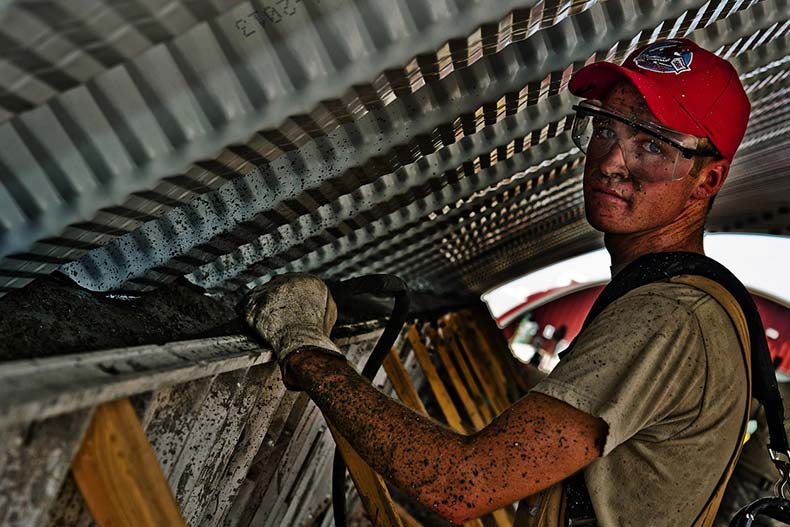 Types of Services
One of the first steps in planning your new business is deciding what services to offer. Sit down and honestly evaluate your skills. Is flooring your specialty or do you prefer plumbing? Pick your top areas of expertise and focus on marketing those services in the beginning. You can rest assured knowing that the home improvement industry is an economic powerhouse, and if you don't want to have to start from scratch, you can consider investing in a home improvement franchise. With continuous year-over-year growth, and known for its resilience and stability, this industry is more robust than full-service restaurants, department stores and major retailers. Projected to have a value of nearly $680 billion by the year 2026, this market is forecast to maintain a steady pace in years to come.
By zeroing in on your strengths, most projects will give you that feeling of excitement about your day, and it shows in your work. Being the best at what you do makes a difference in your bottom line. You can always learn new trades and develop your skills as your business grows.
Permits and Licenses
Most trades require a license or some type of building permit, and are regulated by a local contractor's board. Your area may offer an exemption for some handyman services so that you can work without a full-fledged general contractor's license.
Requirements vary by state, so make sure to do your research before you start working. You may not need a license for small repairs, but there are sure to be limits on what you can do without one. To avoid ticketing — or worse, a shut-down — ensure your business is operating legally, and you're interests are protected with the proper permits.
Tools and Equipment
Once you've decided on your services and you've obtained all the necessary licenses, it's time to invest in the right tools. Depending on your list of services, your equipment could be as simple as a hammer, nails, and some good, leather work boots.
If your start-up budget is tight, look for clearance sales at your local home improvement shops and check thrift stores for small items like screwdrivers, pipe wrenches, and even power tools like drills and scroll saws.
Join an Association
Joining an organization like the National Association of the Remodeling Industry (NARI) is a sound investment in the future of your company. It adds a level of professionalism to your business, and gives you the opportunity to learn from your peers.
Marketing
A solid marketing plan gives your business an edge over the competition. Plan to promote your remodeling company throughout your community with advertisements in every media, including the newspaper, online, and on the radio. Offer specials that correspond with sales at your supplier's shop, and promotional projects, such as low, flat-fee ceiling fan install.
Since many remodelers get plenty of jobs through word-of-mouth, consider setting up a referral program. Happy customers are always willing to spread the word about excellent service, especially if there's something in it for them.
Starting your own business is both rewarding and potentially lucrative. If you enjoy fixing things, use these handy tips to help start your remodeling business today.