Most start-ups only have a small workforce, so it's crucial to hire people suitable for the position. For some, hiring employees is focused mainly on the applicant's intellectual ability. This includes educational background, work history, years of experience, achievements, and the list goes on. However, this conventional approach can be a bit of a stretch especially when you want to hire the best person for the job. An option would be to hire an established executive search firm for startup recruitment.
Companies like start-ups have come to realize that a person's intelligence quotient is not quite sufficient enough to measure and retain him/her for the position. This is because for a business that is still starting, a capable and functioning team is vital for its sustainability.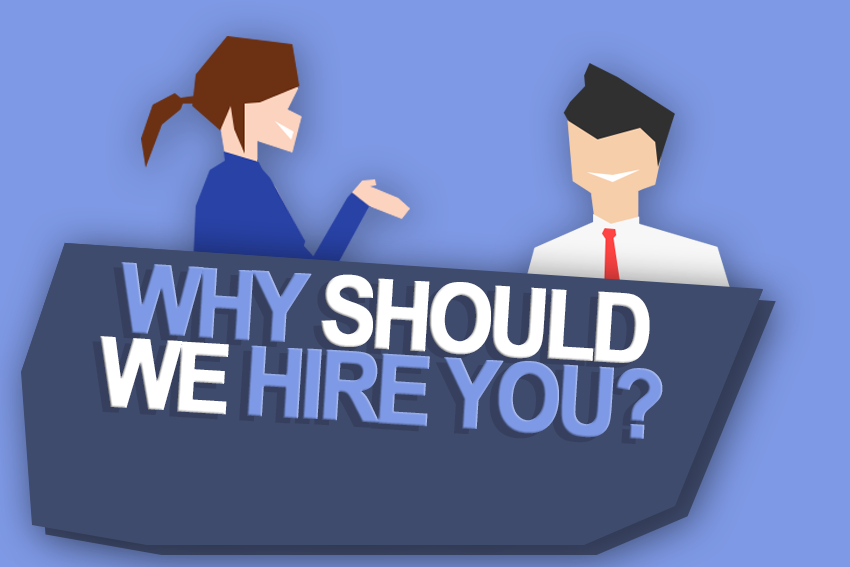 As a tip, it is wise to put an emphasis on flexibility in employment contracts. According to Jon Fry of ChannelGrowth, "Just giv[e] them a flexible contract and [build] trust with them by treating them better than everyone else, basically. I just feel strongly this is really important."
Start-up culture can be a bit more challenging as compared to the corporate culture. It is also equally taxing to find a venue where you can recruit people with integrity without compromising their credentials.
Recruitment is mainly handled by the human resource department. But what if you don't have one? Start-ups have to do it themselves. If you have little to zero clue as to where and how you can post your vacancy, take a look at this list we have compiled for you.
List of Recruitment Channels for Start-ups:
1. Personal referrals
2. Classified ads in newspapers
3. Recruitment sites
4. Government job listings
5. Job placement agencies
6. Crowdsourcing sites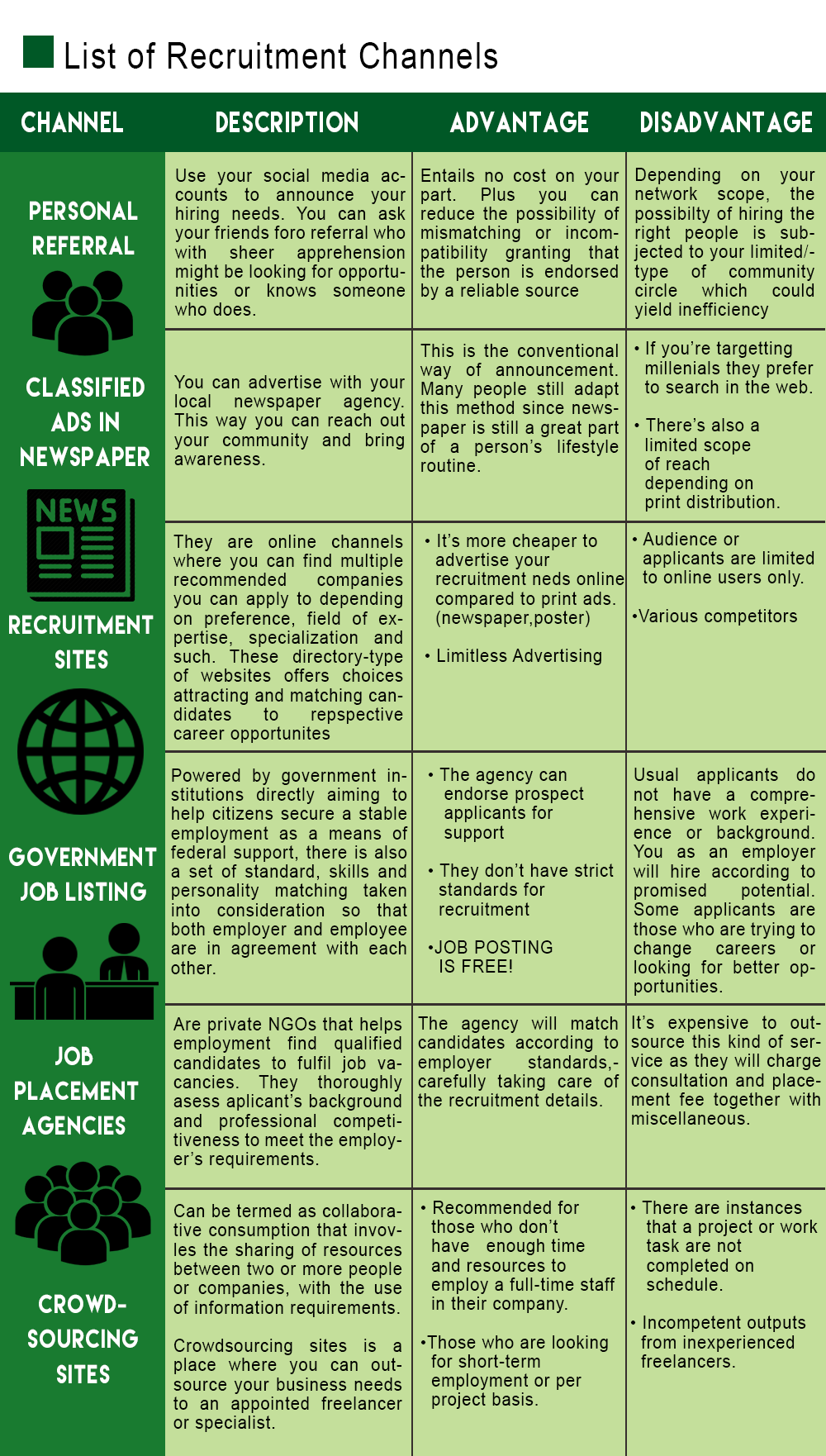 To each are different stories, different qualifications, and different standards, but whatever it is that you require as an aspiring company, make sure that the applicant you will choose fits within your company culture, scope of work, skill set, and team dynamics.
Do you have any additional means or channel for recruitment? Let us know!