Author: Monna Eve Señara
Six years have gone by after the end of the last recession. The two-year economic slump and the subsequent recovery period were certainly tough on business but the present trends are showing a solid momentum for many industries, startups included.
Based on rise in business revenues, projected growth rate, and increase in employment, these particular industries have risen to the top in the last few years, carrying a strong outlook into 2015 and in the coming years.
Many startups have also infiltrated and effectively stamped their presence in the large industries of health, construction, information technology, energy, and professional services.
It is worth taking a look at the strongest contenders in business and the implications these industries bring into your own business and to the whole economy.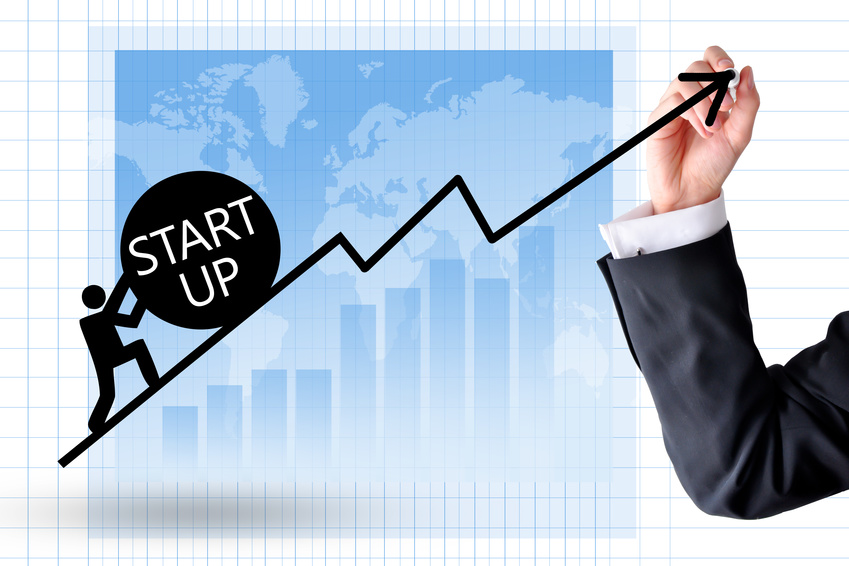 Health and Fitness
The health industry gained the highest share of revenue in 2013, raking in 21.8 billion dollars.  It is not the most rapidly growing industry, but with its 135% 3-year growth rate, it was the biggest in 2013 and continues to be one of the biggest at present as the generation of baby boomers is aging.
This means more doctors, dentists, and health practitioners are needed to take care of them, with a projected 5,209,600 jobs to be filled by 2020. This industry also includes home health care services, which is experiencing a 6.1% annual growth, and laboratory, ambulatory, and outpatient services, which has a 3.2% annual job growth.
And with the maturing population, cheaper medicines would be much preferred in treating illnesses.
By 2017, the generic pharmaceutical manufacturing industry is projected to grow by 6.3%.  Americans are also expected to get fatter but at the same time, more are desiring to be healthier. This would result to a boost to the fitness trend. Yoga and pilates, being the most popular fitness regimen, have a projected annual growth of 4.8% until 2017. Though business in this area may be slow or troubled, it has shown to be resistant during the recession.
Another part of the health industry that would be on the rise is the telehealth services. This industry includes technologies that use videoconference consultations, remote patient monitoring, and digital transmission of x-rays and scans, among others.  The industry brought in $585 million revenue in 2014 and has a projected revenue growth of 49.4% into the next year. With the whole world practically going digital, health services are effectively picking up the trend. The Affordable Care Act along with other legislations are expected to raise federal support for this sector, with a projected $3.1 billion growth by 2020.
With the wide scope of opportunities in the health industry, startups are stepping it up with funding for digital health amounting to $2.83 billion across 578 deals in 2013.
Some startups are revolutionizing clinical consultation such as CliniOps, Pager, and Sherpaa, while others are making tools such as Pillpack, MediSafe, and AdhereTech to help patients make sure they take their medicines at the appropriate time. Others are targetting rehabilitation (RespondWell), data analytics services (BridgeCrest Medical), and diagnostic and therapeutic imaging (Butterfly Network).
Construction
Though it was one of the most affected industries during the recession; the construction industry still experienced a 3-year growth of 88%, bringing in $10.3 billion in 2014. As the country picks up the pieces of a previously fallen economy, rebuilding is the sure way to go. Residential buildings, green and sustainable construction, and industries related to building materials will surely benefit from this trend.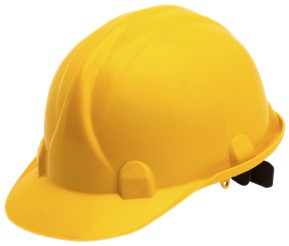 First, industries related to home construction take six spots in the top ten fastest-growing industries in America according to Sageworks.
There has been an upswing in building new homes as reported by the U.S. Department of Housing and Urban Development and the U. S. Census Bereau. In January 2015 alone, there were 930,000 new homes completed. These top industries, which have the highest annual sales increase in 2014, include real estate and broker offices, residential building construction, wood product manufacturing, foundation, structure, and building exterior contractors, utility system construction, lumber and construction materials wholesaling.
While the construction industry is all about building, hard hats and steel boots are not the only tools anymore, because technologies have brought 3D imaging, data analytics, and augmented reality into the business.
Tech startups are now running the industry side by side with construction magnates.
SupplyHog offers a platform for manufacturers, distributors, and construction professionals to sell and purchase materials for construction. Another startup, Visidraft, combines the tools for augmented reality and the tools for CAD drawings to make more convenient visualizing in architecture and design. Meanwhile, OpsManager has developed a portal for key operations data in equipment rental and services companies that would aid in managing, scheduling, and accomplishing construction operations.
Amidst economic and environmental issues, alternatives to the high-cost construction are also getting in demand today.
The rise in prices of energy and commodities has helped the green and sustainable construction sector to weather the recession and grow with 28.9% from 2002 to 2012. The energy efficient trend in construction is expected to continue growing at 22.8% by 2017. SmarTap, for example, is a startup that has developed a digital shower system, using MEMS technology to allow flow rate control and water temperature stability. The smarter and safer shower system saves water and energy in response to heightened concerns on climate change and high energy costs.
With the sector's steady comeback, cement and concrete manufacturing, as well as veneer, plywood, and engineered wood production are also getting a boost with a 3.2% and 3.9% annual job growth respectively.  In addition, non-residential building construction is expected to increase by 8% within the year. This category covers hotels, amusement parks, stores, offices, schools, and healthcare facilities.  Overall, the construction industry is expected to create 7, 365, 100 jobs by 2020.
IT Services
With technology becoming a staple in daily living, it is no surprise that the IT industry is in the forefront of the economic rise. The information technology industry, covering computer systems, design, games and software development, enjoyed a 122% growth rate in the past three years. Inc 5000's listed IT companies for instance had a combined $19.3 billion in revenue in 2014.
Systems design is an essential process in product development involving the definition of architecture components, modules, interfaces, and data of a particular system.
On the other hand, software covers programs and operating information needed by computers. Both fuel the IT industry and would need an even wider pool of talents and skills. Computer system design and software publishing are expected to generate 2,112, 800 and 351, 600 jobs respectively in 2020.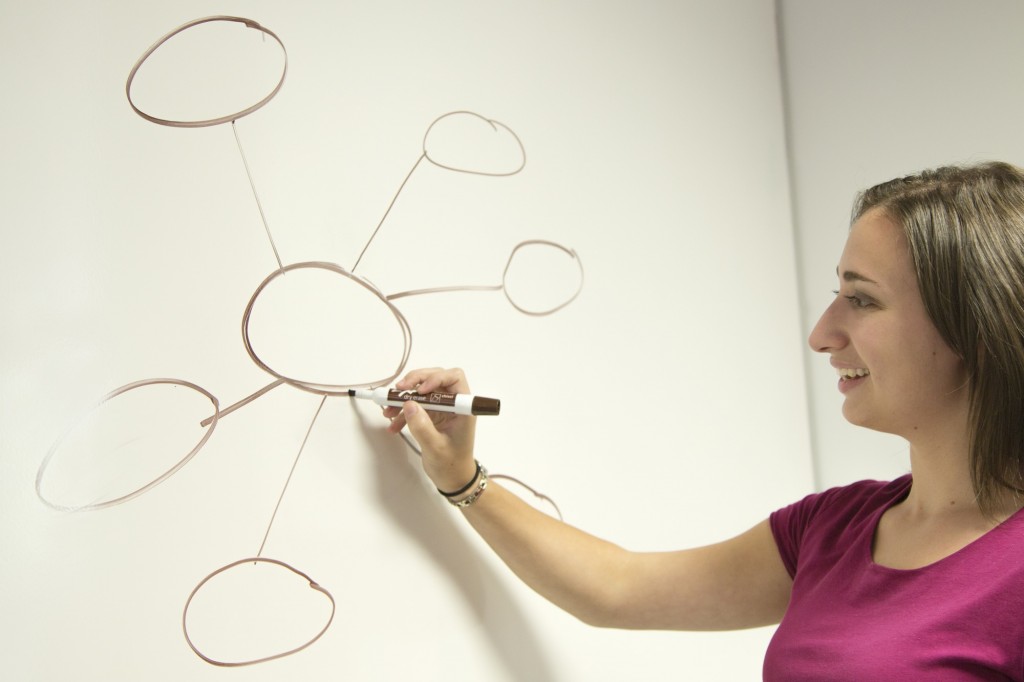 Several startups are already up to the task of getting the most out of this industry.  ElasticBox and Conjur, for example, provide apps that facilitate effective developer collaborations. Other startups such as Zimperium, ZenPayroll, and Illumio, among others, are developing technologies that would aid faster innovations, exceptional services, and beat the challenges and competitors in IT today.
Another part of web-based industries is the Social Network Game Development, which skyrocketed in the past ten years.
It experienced a 128% annual growth rate from 2002 to 2012 and is predicted to further grow by 22% in the year 2017.  Social networking has become a primary market and would surely be an important force in the economy. One of the startups that have recently gained success in this industry is Pretty Simple, creator of the hit game Criminal Case. The Paris-based company has published three games to date, played by more than 35 million users monthly.  They focus on creating games for social and mobile platforms, whether free-to-play or casual games.
In the same vein, motion-capture (MoCap) software developers are taking a front seat in the business. This sector, which produces 3-D recreations from use of live-action performances, has increased its revenue by 53% to $1.2 billion in the past five years. It covers video games, film, television, and live entertainment. Startups venturing into this field include Extreme Reality, Motus, and YEI Technology. The MoCap business is expected to reach $7.4 billion by 2019, with the help of diminishing technology expenses.
Drones are also another technological advancement worth looking out for. Read more about them here.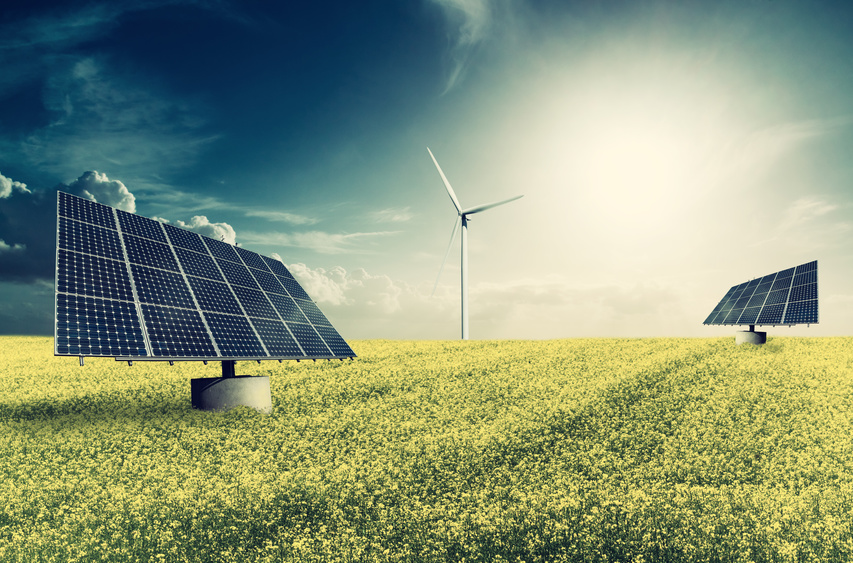 Energy
The United States is one of the world's leaders in the manufacture and supply of energy. Marked by a competitive workforce, high class innovations, and superior services, the US energy market is worth a massive $6 trillion.
The third biggest industry in the country, the energy industry fuels our highly energy-consuming society, in which America is also a global leader. In 2013, it posted a revenue of $17.5 billion, growing by 168% from 2010.  Some startups to watch out for in this area include the electric meters-making SmartSynch, device-management platform GridPoint, and the commercial business-focused Fat Spaniel Technologies.
Renewable energy may be the subsector with the most promising outlook, with an expected 27% raise in the share of renewables in US power generation mix by the year 2030.
At the same time, renewable energy capacity is projected to grow by 420% from 2010.
In particular, the rising cost of fossil fuels has driven the clamor for more solar power. Environmental issues surrounding the use of fossil fuels and the decreasing prices of silicon have boosted America's solar power industry, which is the fifth largest in the world. It is estimated to spurt at a 8.2%  rate by 2017 after experiencing 32.3% growth from 2002 to 2012.
However, there are many challenges surrounding this flourishing industry and startups have offered some of their groundbreaking innovations. One of the chief difficulties in solar power is energy storage. Startup company Aquion Energy is already providing services in Hawaii's Kona Coast. California-based Stem is developing software to monitor and predict energy demand. Meanwhile, Sunverge Energy has collaborated with SunPower in marketing a combined system of solar power and battery.
At present, the country leads in the production of biomass power (16,250 MW) and geothermal energy (3,187MW). It ranks second in the wind industry (60, 078 MW) and third in hydropower industry (100,000 MW).
Professional Services
The dynamic and highly globalized economic environment finds it crucial to employ professionals who can be great assets to their companies. Because of this, the professional services industry is one of the strongest in the country and one of the largest and most sought after worldwide.
The 770,000 firms in existence in the US brought in a total revenue of $1.5 trillion in 2012.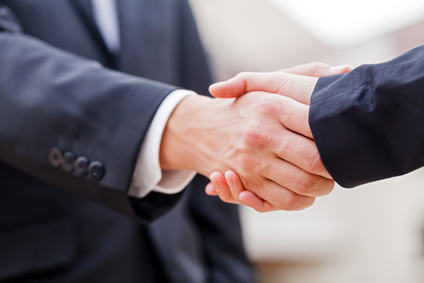 The leading subsectors in this industry comprise of legal services, which raked in $270.6 billion in revenue in 2012; engineering, which generated $184.1 billion; and management consulting, which brought in $171.9 billion. Other subsectors are accounting ($131.6 billion) and architectural services ($62.5 billion). Unsurprisingly, startups also exist in these fields. Shake is a contracts app that has paved way for easier accomplishment of legal documents, which you can read more about here. Meanwhile, HappyFunCorp and Sefaira are startups innovating in engineering and architecture. Whereas, in accounting, there is Tapjoy and InDinero, among others.
From 2013 to 2017, this industry is projected to grow at a compounded rate of 5%. In particular, management, technical, and scientific consulting services will have an annual growth rate of 4.7% and will create 1,567,000 jobs by 2020. Professionals in the fields of architecture, landscape, surveying, photogram, aerospace agricultural, biomedical chemical, electrical, and civil engineering are also on high demand. This increase coincides with the increase in construction, especially residential buildings.
Other industries positively thriving in today's economy that are worth mentioning include consumer products and services, transportation and logistics, business services, human resource management, and telecommunications.
The US economy is the largest in the world.
Though the past recession may have crippled many businesses and the threat of the next one continues to loom, the present conditions project a more solid and robust economy for the years to come. Now all eyes are on these industries that comprise the primary force of the American and global economy.