Essays seem like the easiest academic writing type there is. It's relatively short and usually allows expressing your opinion. But if you get deeper into it, there are many types of essays. You have to tell stories, paint pictures in people's heads, persuade them to your point of view is correct, and much more!
Knowing the main types and their features is crucial for a successful academic paper. Besides, the right vocabulary, structure, tone, and format will improve your grade for it. So, how about getting to know them?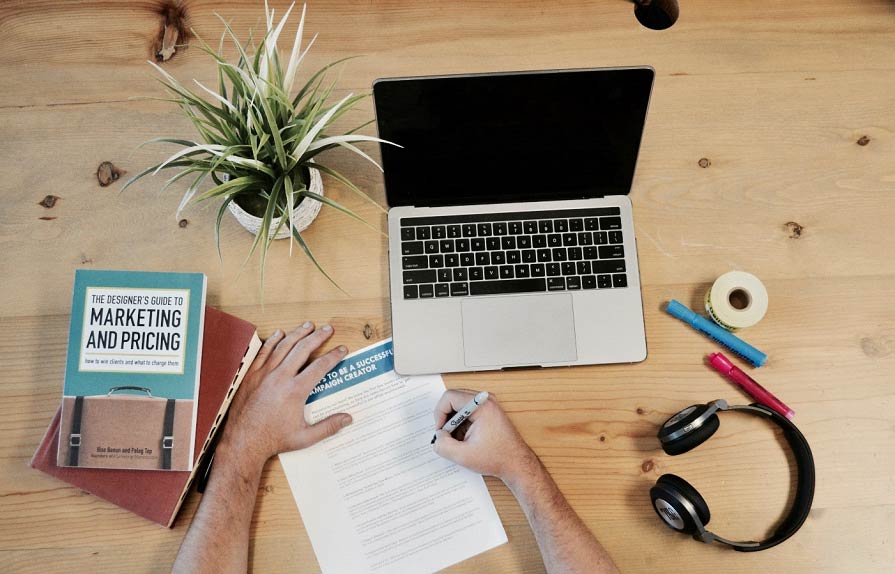 Narrative Essay
In a narrative essay, you tell a story, usually about your life. Narrative essays are used to tell about an experience or a person that changed you or taught you a valuable lesson.
The features of such an essay include:
Interesting story.
You have to make the readers take an interest in your story. Make it captivating from the very beginning.
Logical sequence of events.
Remember that to your readers this will be a completely new story. Do your best to give it a logical structure.
"I" sentences.
Talk to your readers directly and give freedom to personal thoughts and opinions.
Thesis.
Although it's narration of a story, it's still an academic paper. Be sure your essay has a point and make it your thesis.
Writing a narrative essay may also help you analyze something that happened to you. You may be able to let go of a tragic loss or an embarrassing moment. So, choose a topic for your paper wisely, as it may uncover some strong memories.
Descriptive Essay
In a descriptive essay, you show a story. The main distinction of a descriptive essay is the use of vivid adjectives to paint a picture, frame by frame. This type doesn't limit your topic choice, but there still must be a thesis.
The features include:
Adjectives. It's crucial to make people imagine your story to the smallest detail. However, before handing in the essay, assess it adequately. Is it highly descriptive or rather confusing? A lot of details may not only help but also make the readers lose the direction of the story.
Figurative language. Use all kinds of idioms and metaphors, but remember about the balance.
Structure. Make it structured chronologically (by time) or spatially (by place). Remind the readers where and when they are in your story.
If it's difficult for you to distinguish a narrative essay from a descriptive one, consider using an online writing service. To find a good one, search "help me do my essay" and choose a service like domyessays.com. They will take care of your problem at the highest level.
Expository Essay
In an expository essay, you provide the definition and/or explanation of a topic based on its analysis. It's a type of paper where you should present dry facts and no personal opinion.
Main features include:
Unbiased analysis. Base the essay only on the facts from the sources you researched.
Informational content.
The paper should provide comprehensive info on the topic.
Clarity.
This type is no place for metaphors and vague words. Use clear sentences that won't need additional explanation.
This type of essay opens a lot of possibilities even though you can't express your opinion. Expository essays are used to show the dynamics of topic development, cause and effect, comparison, contrast, etc. Any data you find may become a basis of such an essay.
Persuasive Essay
In a persuasive essay, you make your readers believe your point of view is correct. You do it by providing supporting evidence to your argument and negating the counter-argument(s). This type of paper should contain clear examples, reasonable opinions, and logical facts.
The main features of a persuasive essay include:
Clear, strong thesis. Base your thesis on a fact you know you can prove is correct. Don't use vague constructions, make it clean.
Well-developed argument.
Don't make up an argument. Instead, choose a topic with two or more strong sides.
Strong support and refutation evidence.
Take your time to research the topic to find as much evidence and supporting data for your thesis as possible. Also, look for a strong negation of the counter-argument.
A persuasive essay has to be strong and convincing from the very beginning. By the end of the paper, the readers have to take your side or question their own opinion.
Know Your Essay
Knowing the features of every essay type saves a lot of time. When you get a new assignment, you already know what kind of structure and tone you'll use. You won't go over the line with personal opinions or dry facts. Both are valuable in essays, but you have to know the proper ratio for a certain type of paper. Details are important, check it yourself when your next task arrives.