What Makes The Lifestyle Attractive?
Starting your own home business gives you the power to work for yourself and work based on your own schedule. Individuals desire this lifestyle for various reasons we will discuss later.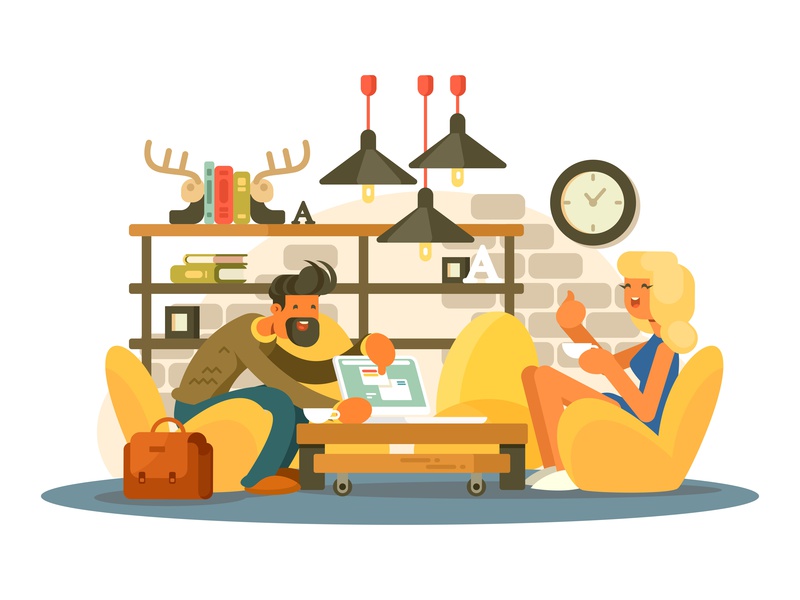 You are going to need a laptop to submit documents and print receipts, if need be. You also need a printer that can copy, scan, and print. The last item you might need is a USB drive to store documents digitally. If you're working with clients in such a way that requires you to have them in your home office occasionally, why not hang your awards and achievements in your home office? This is one way to prove to your clients that you are successful at what you do. Anything outside of these basics is a bonus.
You will want to keep your workspace as organized as possible. You can do this by binding documents and other papers to keep them right at your fingertips. You can find the binding supplies you need at Binding 101. Go to their site and check them out. You will find just what you need where binding is concerned.
While the lifestyle of working from home is attractive, one must prepare himself to labor just as hard as he would working for someone else.
Commuting
Sometimes in order to land your dream job, you must travel some ways out to get it and keep it. For many people, this is the life they live. They get up at odd times in the morning to travel on dangerous highways to provide for their families. Making this a lifestyle routine is financially rewarding in many cases but it can be dangerous in the winter. It also puts a lot of wear and tear on your body. Many workers that live this lifestyle choose not to move closer to their job because where they currently live is very affordable for the pay they are willing to work for.
Not Enough Time To Live
Not all money is good money! Feeling like you don't have enough time in a day to pamper yourself or spend time with friends or family leads to depression. Many Americans are well-functioning, depressed workers because too much of their time is devoted to their careers. For this reason, workers seek alternative ways to make money for themselves.
Back Breaking
Some people actually seek different ways to make money because their current job is too laborious. It's not easy coming home from work with a new cut or bruise to bring home the bacon. Degrading your health long term for money that will burn through your pocket after paying your bills doesn't make sense to the logical thinker.
Downside To Working For Yourself
The downside to working for yourself is you may not know where to start. The dream and vision of starting your own business may seem impossible because you realize it's going to cost you more money to get the ball rolling. Depending on the field you're getting into, you may be nervous about taking exams to qualify for certificates needed to start your home-based business.
Another downside is you can't predict the future. Due to this being your first time ever in business, you just don't know how much income you will earn each month let alone each year. The home business you started may require a need for you to hire people, but you may not be financially strapped to pay employees. This could drive you crazy by not thoroughly planning.
Home Office Supplies
You will need home office supplies in most cases to run your business effectively. The goal is to purchase office supplies that are sturdy enough for your needs and won't take up a lot of space. You should start by purchasing two different forms of a desk. One desk will be for your basic needs. It should allow you to organize paperwork and store items. You will need a stand-up desk if you prefer not to sit down all day. Your stand up desk will allow you to conduct business from your laptop standing up which promotes better blood circulation.
Office Materials
Desk
Stand up desk
Laptop
Printer
USB Drive
Success Is Hardwork
Before starting your own home business, you should speak with a business coach, preferably someone that has run a successful business in the same niche you are getting into. You might also desire to go to college and take a business management course. It also wouldn't hurt to take a marketing course. Working for yourself is very possible if you work smart enough!