Home interior design determines the beauty of a home. Companies for furnishing homes cater to clients' home decoration and furnishing needs. Various interior designing companies can avail customers of products and services based on their specifications. Starting this kind of business is possible regardless of the competition. Many renovation shows have played a role in inspiring people to try various home design ideas.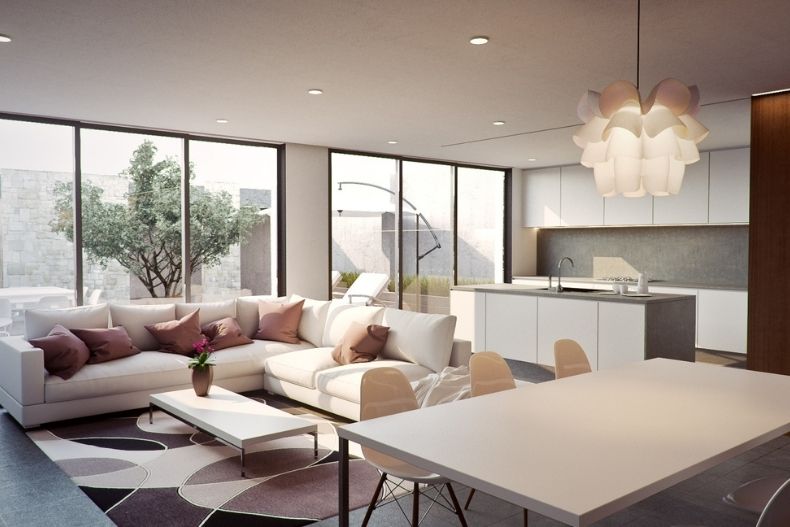 Level of Competition
Analyzing competition in the market to determine your competitors positioning, pricing, and marketing strategies will help you have an edge in the interior design business. Finding the weaknesses of your competitors and market gaps will enable you to establish the business idea to fill up the holes. It is always essential to update yourself on what your market counterparts are doing to last long in the market. When the competition is healthy, ensure that your business stands out.
Current Market Trends
The taste and preferences of clients changes with time. Technological dynamics bring about these changes; hence, you must keep up with the changing market trends to meet your customers' needs. There are many upcoming modern products for interior home designs, like the chandelier lighting. You should always ensure that you have the proper equipment for installing and upgrading interior design products that your clients require.
The Market or Demand
The market plays an essential role in the startup of the home interior design business. Establishing your customers and deciding to sell your products locally or internationally will be determined by the demand for the products in the market. If you consider taking your business to international levels, you ought to know the international laws on products exports. The market analysis should convey the market size, growth potential, and the margins to expect.
Legal Requirements
Various businesses have different legal considerations requirements. The business owners must acquire business permits and provide safety licenses for their products in some cases. To be reliable, ensure that you have terms and conditions set aside to be signed by your clients to keep inconveniences at bay and ensure that the customer trusts your products and is satisfied. There are various legal tips for new business owners that will enable you to run your business smoothly, and you can also consider hiring a lawyer to help you through the process.
Online Presence
Technological dynamics in the market have brought about changes in businesses. Before you start, ensure you plan to create your business website, blogs, and creating accounts with Twitter, Facebook, or Instagram. Customers will be able to know about your business and perhaps get in touch for interior design services. You can use the website or social media platform to put the products you sell, prices, and how the clients can get the products. The online presence of the business will help promote customer convenience and satisfaction. You could also use these sites to reach your customers directly and meet their needs by doing home deliveries.
Finances and Startup Costs
The home interior design business requires a significant startup capital; thus, you should ensure that you have an efficient capital source considering that unexpected needs may arise along the way. To acquire the best products to sell to your clients, you can borrow a loan and get capital sources to fund your business. Enough capital ensures the continuance of your business and meeting your daily expenses like delivering products to your clients and paying your staff members.
Target Clients
Interior designs for homes cover various sectors, such as furniture refurnishing, artificial flowers, decorations, basement remodeling. You should know who your clients are to help you see the type of interior business you will start. You can choose to create a contemporary interior design business. Once you have established your niche, focus on that specific segment. Do your research on the market size, specific products, and the goods on demand. Knowing your customers' expectations from your interior design services will give you an idea of your ideal client.
Starting a home interior design business is a great idea and an exciting experience. Adequate preparations for business startups are vital to the survival of your business. For you to start a business, you must have more than passion. Hard work, experience, and finances will come in handy to preserve your business and shield it from uncertainties.