There's not so much to enjoy during winter given that people tend to stay indoors all through. However, it is during this time that some people prefer to travel the world and explore different countries. Part of this is to find warmer places to enjoy the sun. Such destinations will include a trip to the beach. Some beaches that remain warm throughout the year are mainly in Hawaii. It is a place that is warm all year round. Palm beaches, Fla are also cozy when you want to get away from the cold winter weather. California is yet another destination you need to consider.
Beaches have a host of activities. You can enjoy activities like building castles, swimming, and flying a kite. But, if you do not plan for such a trip, the day could be wasted and not in a good way. Here are a few things you must ensure to pack.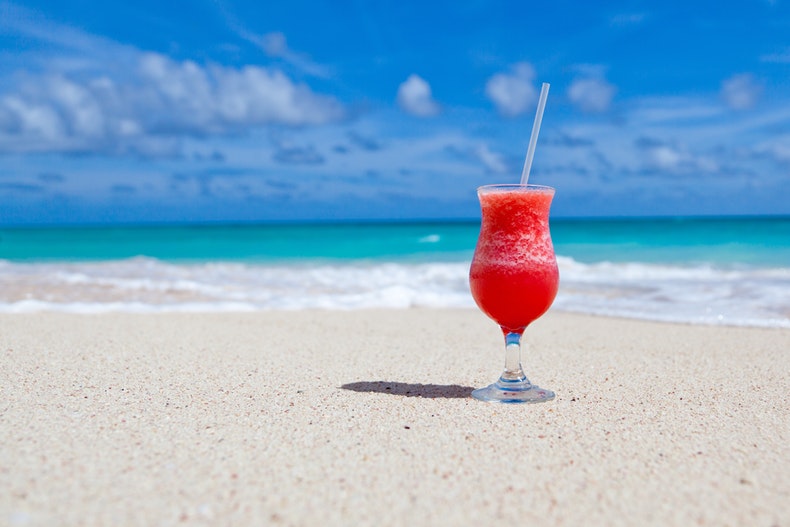 Shoes
It feels good to walk on sand, especially with the sand getting between your toes. However, that sand will not be as friendly when it gets too hot. In some places, temperatures can rise to 41 degree Celsius, which can make expectation and reality two different planets. If people expose their feet to the sand when it's 41 degrees celsius, they can end up with burns and you can kiss your vacation goodbye.
When you have your shoes or beach sandals, you will not experience these effects. As a wise man once said, 'If you have the shoes for it, no beach can harm you.'
Additionally, people are sometimes, how do you put it, irresponsible. Those that were at the beach before you might have left sharp objects or glasses buried under the sand. It goes without saying that protecting your bare feet from broken glass is step 1 in the Vacationing 101 handbook for dummies.
Sunglasses and hats
Sunscreen, sunglasses, hats: that's the order of things you save when your house is on fire, when you have planned for a vacation at the beach.
That is one way of asking you to do your darnedest to save your skin from the heat. A great start would be to carry some sunglasses and a hat. An umbrella can be resourceful too. It is helpful to consider a beach with a shade, in case the heat gets overwhelming.
Sunscreen
Some folks, folks you know, including yourself, might burst into flames when they walk in the sun, unprotected by their homes let alone at the beach. While you may want a nice tan, there is nothing pretty about being sunburnt. Apply the sunscreen liberally every few hours if you are spending the entire day at the beach. It would also help if you carried some lip balm with the right SPF.
Ziplock bags
Ziplock bags are an excellent way for you to keep track of your belongings. You have to ensure that your phone, money and other small items do not get lost or stolen. Get a bag that you can wrap around your waist for easy access-they don't call them a fanny pack for nothin'.
Coolers
You are likely to get hungry and thirsty at the beach. You need to ensure that you have a cooler, you know, to keep that beer chilled. Well, you wouldn't want warm water when the sun is already out to get you. You can consider getting a cooler that you can strap on your back. You may be a person who has a type: you can choose from tote bag coolers, heavy duty, and collapsible coolers.
Tote bag coolers – Light, with straps, you would want to carry her, ahem, the cooler, on your shoulders
Foldable coolers – The name doesn't lie: once you are done, they can easily be folded away to save you some space for other items.
Lunch coolers – these are excellent because they allow you to carry your food and drinks with you while you're at the beach.
Alternately, you can also get a custom coolers tailored to suit your specific needs. You can select the capacity that seems most practical for you.
Swimming gear
The wise lifeguard once said, 'The beach ain't no summer camp, y'all' and truer words haven't been said. While you might think, 'I'm going to the beach, of course imma get some swimming gear!' it isn't so obvious for some of the brave daredevils out there. Carrying swimming gear and kit will help both yourself and your family if they are going with you.
If you are out there during the holiday season, remember that the lifeguard's hands might be full and you might be on your own. Also, swimming in an ocean is by far different from swimming in a pool. So, you must be ready to face all the surfing challenges. Also, if you are taking your kids with you, ensure that they have the necessary swimming skills.
Conclusion
You need to ensure that you carry items that will not weigh on you: this includes dignity because sometimes you might need help in embarrassing situations! Only bring items that will make you more comfortable, so leave the ego back at home. Find ways to have fun and improvise in case you forget something. When choosing a cooler, remember you need space for your kids' shakes and mocktails, not just your six pack. Keep a cool head, you'll figure it out!