The real estate business and niche have been one of the most interesting economic faucets for many entrepreneurs. If you're like many other entrepreneurs who see the same opportunities, you will admit that real estate does look and sound very promising. Just like the other niche, real estate has been evolving from year to year. Now, it is on the entrepreneurs to value and assess the opportunities by 2020. If you are still seeking, seek no more. Here are the top 10 real estate opportunities for entrepreneurs in 2020.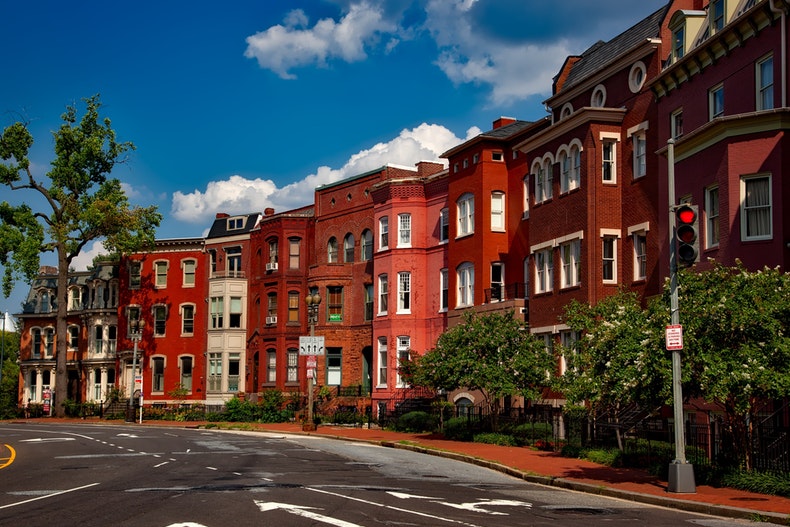 If you have smaller capital to start with
It is where multiple Consorto securities involve the stocks of real estate companies. The mutual funds contribution is quite wide so that one can have the freedom to get involved with specific projects. However, it is important to understand that most of the funds go to the investment in commercial and corporate properties, residential properties, as well as agricultural lands. Mutual funds can be a great start if you don't start your real estate business with large capital. you can participate with your fellow entrepreneurs through smaller amounts of funds. One thing for sure, the returns will be good when the funds are managed by the right people.
Are you fond of flipping the property?
Property flipping has been very popular for years and there is no sign of stopping it from happening from time to time. In the property flipping rodeo, ones would buy an unwanted property, repair it, and increase its value so that they can sell it for profits. Some people said that it is hard because it does not provide a stable cash flow just like the rental income. But you can have a big payday if you do it the right way. You can also do it part-time conveniently at home.
Real estate agency will never die
In nowadays world, becoming a real estate agent is still and will always be prevalent. Some folks might tend to flip or invest their money for REITs or mutual funds. But it is not wrong at all to walk in the common path as an entrepreneur. Becoming a real estate agent will require you formal education and certification. You will want to be prepared for it too. The career path of real estate agency is more promising as time goes by. The more you get involved in the real estate world, the more miles you will reach.
If you are up to dividend-based income
REIT – Real Estate Investment Trust is where you invest your money on the company which focuses on real estate sector. All of the complicated papers will be managed by the respective companies. Usually, the REITs are responsible for various properties in their own portfolios including commercial properties, data centers, health care facilities, retail, warehouses, and many more. If you are up to the dividend-based income, then the REIT is the right choice for you. REIT leases space and rents on different kinds of properties. The Consorto shareholders will surely benefit from this system.
Good property cash flows
Becoming a landlord is one of the most effective ways in the modern real estate business. It simply work like this. You are buying property and owning it. Then you will be renting it out. the cash flow is definite result since you will be seeing money flowing to your bank account each month. Your profit margin will grow as the time goes by. You can also use this activity to improve your portfolio. It will give you such great cash flow and adequate assets which will be very useful for your future. Being landlord does not have to be fully hours. You could use service from property management company to handle the daily tasks for you.
Property management
Well, you don't have to own a property to make money from it. For entrepreneurs like us,we have the freedom to use whatever effective methods to make money from the specific niche. When it comes to the real estate, you don't even need to own a property to get the income. It is possible to jump into the real estate business without purchasing a property with property management. The property managers in property management are responsible to handle the property rental transactions, maintenance, and other property tasks on behalf of the property owners for a fee.
Bird dog
For some folks, bird dog is a bit bizarre term in the real estate world. But the bird-dogging itself has actually been popular for years. It involves the freelance real estate professionals who are not tied with any institutions or companies. The investors will pay for information about the properties which are not listed. In the bird-dogging, you can make a real money by contacting property investors right from your home. The key to this activity is to find rare properties which no one else has listed or found yet. It can be a bit tricky to get the chance but it will be profitable if you make it.
Real estate contextual ideas
The perk of being an entrepreneur is that we have the freedom to modify and customize the business model that we have. The same thing goes to the real estate business as well. With such different options that you are fond of, why not combine them? For instance, when you are not planning to purchase any property, you can combine the photography model with the property management. Get creative.
Becoming online marketer
Thanks to the internet, the sales of properties are rocketing. Now it is getting easier to buy and sell properties over the internet. However, there is no such thing as success without the help of online marketer. And if you're interested in this niche, there is nothing wrong to fill this in.
Are you a photographer?
Or, perhaps, you have quite a good camera to make such professional photos. If you are fond of taking photos of properties, then your hobby can bring you some fortunes. It is pretty simple and straightforward to be a real estate photographer. The real estate people will need great photos of their properties to be added to their marketing campaign. Since it is much easier in terms of capital and skills, it is also highly competitive.