Meticulous strategizing for the packaging of any product is extremely important. If your product doesn't reach your client just the way they wanted, it would harm the reputation of the business. Nonetheless, shipping firms are well aware that not all clients will meet this standardized packaging tool, so they keep an assortment of other options. 
The packaging industry is somewhat stagnant when it comes to evolution, which has lessened the number of innovations and the probability of technological advancement in the sector. But, there are some solutions that are still reasonable and valid. To ensure that happens, some of the best packaging solutions are listed for you to boost your customer experience.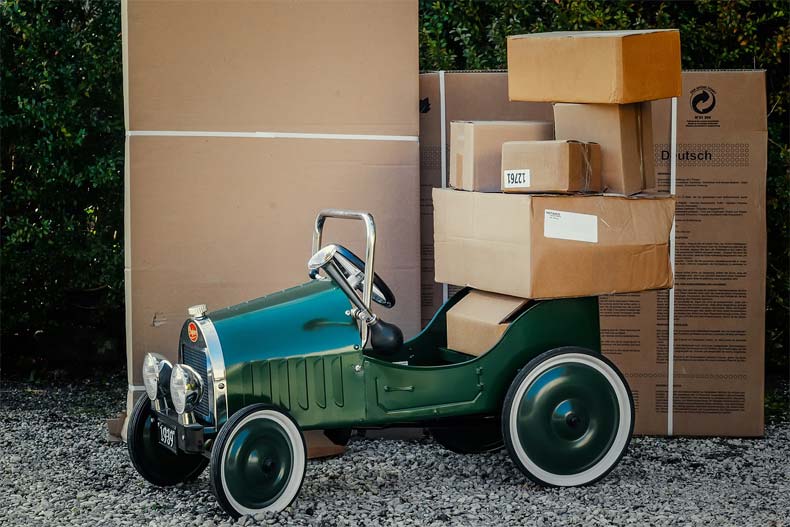 Shrink Wrap
You can use shrink wrap as a primary or secondary mode of packaging. Your products like CDs, notebooks, loose papers, etc., can be shrink-wrapped and placed together. Then the entire package can be shrink-wrapped again to hold it tightly and make it easier for movability. Shrink wrap not only keeps your package held together but also provides abrasion protection and is resistant to puncture. Also, plastic is much cheaper and easily available when compared to huge boxes. Shrink wraps give individual as well as combined protection to the products and also bring a visual appeal. 
Wooden Packaging with Pallets and Crates  
Packaging with crates and pallets becomes important for any type of product as they are used for secondary packaging. It keeps the original product safe and secure until it reaches its destination. Pallets keep the product at a little elevated platform for maintaining the quality of the product. You can avail your packaging products from Omni group as they are well-versed with it and give the best solutions. When we say packaging solutions, it means keeping the goods dirt and moisture free, keeping them safe and dry, and ensuring their quality. Wood can be reused and recycled, so crates and pallets are efficient for the environment as well. 
Preservation Packaging
It includes vacuum packing, shrink wrapping, and other packaging methods like jar canning, milk jugs, egg cartons, aluminum cans, etc. The ultimate aim of such packaging methods is to keep the goods safe, fresh, and protected. Bubble wraps are also important packaging methods not used for shipping foods. It is an affordable, lightweight method of cushioning your products so that they don't break while shipping. 
Shock Mount Packing
For products that are fragile, shock mount packaging is the safest option. It contains already constructed shock-in absorption for protecting the products from any kind of vibration or shock. It also protects them from moisture, humidity, or dust. Chemical compounds and electronic equipment are ideal products for this kind of packaging method. 
Final Words
Packaging no doubt plays a vital role in perceiving the value of a good. But, unfortunately, the packaging sector has not evolved much in recent years when compared to other industries in the market meeting demands of portable technology. With all those complexities to choose from amidst box availability and product packing, it becomes difficult to select the best packaging solutions. The article provides different types of packaging sources for your business.