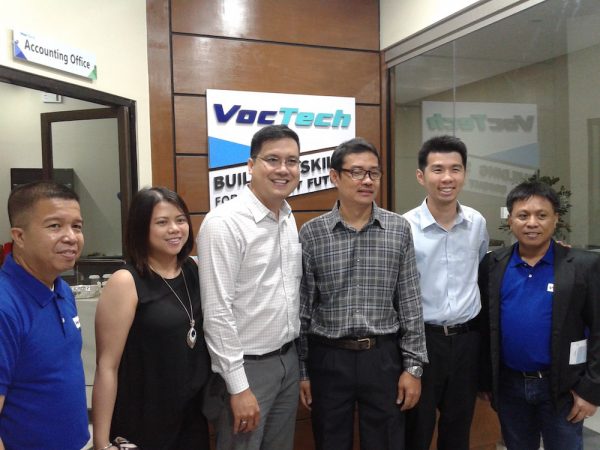 Increased Home Savings, High Return on Investment (ROI), Secured Performance, Environmental protection – these are some of the benefits of going solar. With the high number of its benefits, it's no wonder why the market for solar panels significantly grew higher within the past few years.
Understanding its key advantages, Cebu-based educational institution VocTech held a seminar on solar energy as the new paradigm in energy source. The seminar was a by-product of VocTech's partnership with Goal Zero and Japan Solar.
Lightup Innovative Products, Inc. is a direct importer, wholesaler, and retailer of solar power related products and emergency preparedness products. Japan Solar Philippines, Inc. is a manufacturer of solar panels and is also into renewable energy.
When asked why VocTech promotes the use of solar energy, Engr. Andy I. Ralota, VocTech President, answered that he believes in its necessity and potential as the future source of energy in the Philippines.
"We've decided to hold the seminar because we want to educate people about solar energy as an alternative renewable energy which could possibly replace the electricity sources in tropical countries like the Philippines." he said.
The whole-day seminar was primarily conducted by Mr. Simon John Corocoto of Lightup Innovative Products, Inc.Mr. Corocoto delivered an in-depth discussion particularly about the Emerging Trends in the Solar PV Technology and the Key Components of Solar PV Technology. Solar PV Technology involves the process of converting light to electricity.
Mr. Corocoto also shared some of the best reasons why anyone should embrace the use of solar panels. He further explained its efficiency and how it can contribute to the protection of the mother earth. Right after his lecture-seminar, a hands-on demonstration on solar panel cables took place where attendees were given the chance to check the solar materials.
The afternoon session was reserved to the introduction of the VocTech and Lightup Solar's Three-Part Solar PV Courses. An open question and answer portion was conducted in order to answer the queries brought up by the attendees.
The solar energy seminar was attended by students, engineers, lawyers and other like-minded professionals. Also present during the event are VocTech's key personnels and IECEP – Institute of Electronics Engineers of The Philippines representative Ms. Lolit M. Villanueva.
The use of solar panel is in consonance with Republic Act No. 9513, also known as the Renewable Energy Act of 2008, which was built to promote the development, utilization and the commercialization of renewable energy sources.
VocTech continues to exert effort in bringing relevant seminars every week. Learn more about them by visiting VocTech's official website or their Facebook account.