In the trucking business, the flow of operations and revenue unarguably depend on the condition of the vehicles. If you're new in the industry, you must learn the proper approach to handling your assets first and foremost. Knowing how to take care of your vehicles ensures they're always ready to transport freight. If you don't take good care of them, you'll compromise their reliability.
Here are five reasons vehicle maintenance is so crucial for a startup trucking business: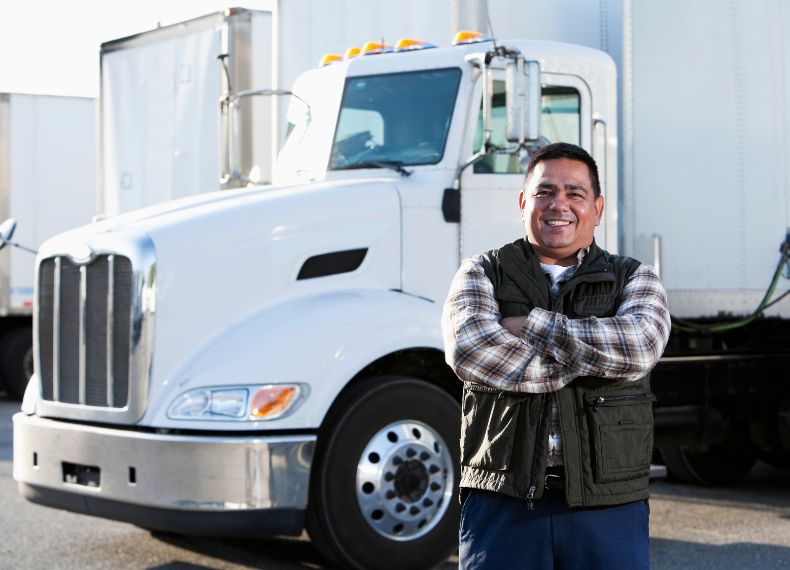 It Reduces Repair Costs

All vehicles deteriorate over time, but regular maintenance can prevent premature deterioration. Maintenance and repairs are costly, but you may find yourself spending on repairs that could have been avoided had you performed routine upkeep. A lack of due care can affect the flow of your operations or, worse, cause you to lose clients.

Regular maintenance typically includes oil changes, tire rotations, and other tasks that can help prevent problems from arising. You may want to consider getting expert advice from a service center, given that you're still starting out in the industry.

For instance, you may find that it's best to buy a new exhaust temperature sensor (learn more here) or that it's necessary to check the engine light bulb. Expert assistance will give you a better perspective on handling your assets. In turn, it can reduce your expenditures.

It Boosts The Reputation Of Your Company

The reputation of your trucking business is crucial because it will determine how far you can go in this industry. If people think that the vehicles you own are poorly maintained, this can leave a lasting impression, and they may stop trusting you and your business entirely.

This will affect the credibility of your company and its revenue.

But if you invest in vehicle maintenance, your business can leave a good impression on prospects. It helps build a strong reputation that will attract customers. This can also mean you'll be able to obtain loyal clients.

It Enhances Fuel Efficiency And Gas Mileage

When the vehicles in your trucking business don't work well, they're likely to cause operational inefficiencies. Often, it's secondhand or older cars that are more susceptible to these inefficiencies, and thus, they need more frequent repairs.

Secondhand or not, however, your vehicles need proper maintenance. Maintenance is crucial in ensuring your vehicle is functioning at its maximum potential. Regular maintenance will help you avoid major breakdowns and keep your truck running smoothly. It can enhance fuel efficiency and gas mileage, essential aspects of a trucking business.

It Minimizes The Risk Of Road Accidents

When your trucking company's vehicles are always on the road, they'll be much more prone to accidents, like getting damaged by other vehicles or hitting potholes, which can lead to severe damage.

However, having well-maintained trucks can reduce the risk of accidents and improve the roadworthiness of your trucks. During vehicle maintenance, the mechanics will check the truck's brakes, tires, and other parts to ensure they're all in good condition. This ensures that you can travel safely without worrying about the safety of other drivers or pedestrians on the road.

If you prioritize the safeness of your vehicles, your drivers are also likely to stay within the organization. Instead of being anxious about possible accidents like a whiplash injury, they're confident about their vehicles' performance. This can increase employee retention and productivity by reducing employee turnover rates.

It Helps You Stay In Compliance With Regulations

The trucking industry requires businesses to stay compliant with regulations, such as those of the Federal Motor Carrier Safety Administration (FMCSA). The FMCSA has rules and regulations regarding vehicle maintenance. If you conduct routine checkups on your vehicles, you won't be subjected to penalties or fines associated with noncompliance.

Moreover, if you get involved in an accident but have been found negligent of statutory regulations, you may have to pay out thousands of dollars in repairs and fines before you can resume your operations. Therefore, routine maintenance not only helps minimize the riskiness of your vehicles but will also save you money.
Key Takeaway
When running a new trucking business, you must ensure that your automobiles operate safely and efficiently to deliver freight on time. Whether you only own two vehicles or a fleet of trucks, vehicle maintenance is essential to ensure that your cars are always in good condition and that there will be no delays due to breakdowns while transporting goods and passengers. Otherwise, your clients will be dissatisfied with you and may refrain from doing business with you again.