Creating good content that gets ranked is not an easy job. But when you are able to master things like that why would you give up on simple and tiny issues. Things like sitemaps might sound simple but plays a chief role. Especially when it comes to ranking these things should also be focused upon.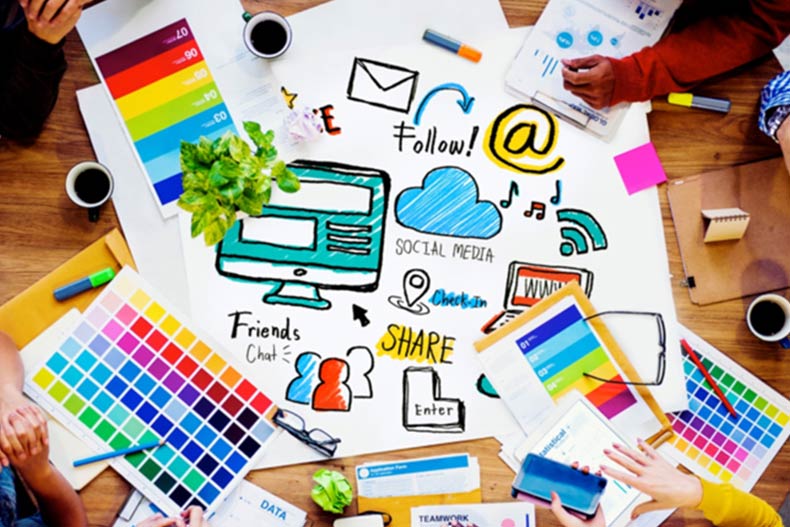 Is sitemap SEO important?
It is especially when you have the following
A large site with a lot of content that is not well linked
Your site is not structured up to the mark
If you hold a site that contains limited external links
Your site has some pages that are dynamic.
Sitemaps help search engines like Google to understand what is your content about when they crawl upon your site. So optimizing sitemap offers you a better chance of getting your website ranked. They act as a map to the search engines. You can also get things done through various SEO service providers, especially when you have no idea of what it is. However, a few sites provide this service by enabling you to create one automatically.
Or you can do it by yourself. So to make things simple I have summarized the ways that would be helpful in optimizing sitemap.
Go for automatic site generators
Use tools that will generate automatic URLs. WordPress already makes use of the Yoast plugin to generate sitemaps. These plugins assist you in determining how often and when your page should be updated.
A sitemap generator helps you in listing pages of your website. These tools are handy and can quickly create a sitemap. Some tools that are efficient are
DYNOmapper.com
Writemaps.com
Mindnode.com
Be choosy about the pages in your sitemap
The Google bot might consider your page to be of low quality if you were to include irrelevant ones in your sitemap. So include pages that will convince Google that your website is worth visiting.
Include pages that have good and unique content, attractive and well-explained images or pictures. Give importance to quality. This will help your website get ranked.
Check it with Google
This is another step that is helpful in optimizing sitemaps. If you want to identify the errors or mistakes it is good to check your sitemap with Google search console. Once you spot the mistakes you can either deal with them or set "no index" to that page.
It helps you in analyzing what drives people to your website and optimizes your content accordingly. In short, it helps you understand how Google Bot views your website.
Identify indexation issues
Remember to have a different XML sitemap for each product. This will be helpful in locating the errors easily. As a matter of fact, Google console does not provide the place of error. So it might end up into chaos when attempting to identify them. Separate sitemaps help in dividing the error. As a result of which you can save your page's quality while getting ranked.
However, Google has now launched an updated version which is open to all users. Its functions include search performances, index coverage, AMP status, and job posting reports.
Avoid Robot.txt
As far as SEO is concerned if you wish to avoid the google bot from crawling over a certain page it is good to go for Meta Robot tags. Robot.txt is used when you do not want to index an entire section. Whereas the Meta robot tag helps in avoiding a specific page while indexing.
Some disadvantages of using a Robot.txt includes,
It is a bad practice to hide security information using this.
There is a high chance that the syntax can be interpreted in different ways by different crawlers.
Opt for dynamic sitemaps
It is necessary that you keep the XML sitemap in sync with the Meta robots on all the pages. But instead of doing it manually you can go for tools that generate one automatically. Or otherwise, you can try setting up a detailed rule.
The key advantage is that dynamic sitemap is altered whenever you add or remove a page. But in the case of a static sitemap, it has to be done manually.
Sitemaps vs RSS and Atom feeds
This is the most frequently asked question and a question that most webmasters get puzzled upon. Well, the answer which most professionals offer is, to go for both. Even Google advice the same.
Sitemaps contain the whole of a URL whereas RSS and Atom feed describe only the recent updates. Using both might come handy when you think about SEO. Sitemaps help Google in understanding the entire information about your page. RSS and Atom feed give it the information regarding the latest updates.
Change dates when made substantial changes
Changing article dates might affect your articles sometimes. A study which was posted on "shout me loud" proved this. So what really matters is the updates and additions you have made to the existing article.
Some simple tips which you can follow includes
Changing the dates but keep the URL same.
Nowadays live updating has been gaining popularity.
Avoid worrying too much about priority settings
These are some things that keep on popping with a separate column. However, the truth is that Google crawlers never care about them. Even people like Google's Gary Illyes have stated to ignore them. So there no need to worry about those settings hereafter.
Multiply the sitemaps
When it comes to large business sites that have multiple products create additional sitemaps. One question that hits our mind is, how to add sitemaps for more than 50000 URLs?
This was answered by Google's John Muller. He claims that multiple sitemaps can be developed for a single site. All these can be put together into a sitemap index file. However, he states that the best practice would be to go automatically generated sitemaps.
Give importance to the size
When creating a sitemap for your website, focus on the size. The server always finds it easy when your sitemap is quite small. Though the search engines like Google and Bing has raised the bar of sitemap size from 10 MB to 50MB, it is better to avoid taking a risk.
Sources claim that approximately 63% of the purchase decisions are influenced by blogs and good content. And more or less 90% of the people don't cross the first-page while surfing. This explains why you need to optimize your sitemaps. So go for good agencies like SEO Joel house Sydney or any others whom you are comfortable with to get things done. You can also take upon the advice of Google posts or blogs.