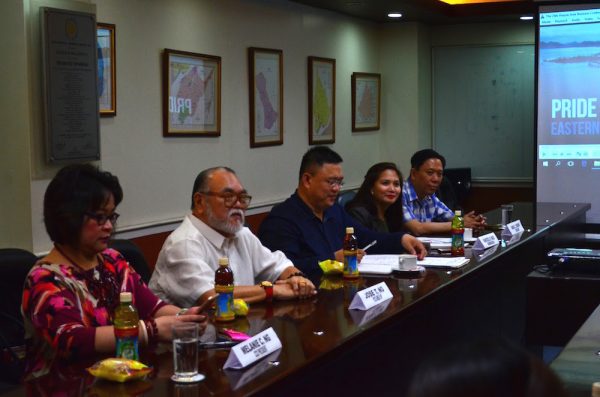 For the first time in its history, the Visayas Area Business Conference (VABC) will be hosted in Region VIII by Ormoc City. Now on its 25th year, the conference promises something different from the usual.
"Before it was merely about concerns and submission of position papers," said CCCI vice president of external affairs Ted Locson during the press conference. "Now this is about the promotion of business coming to the area."
With its tagline "Change is Here," the conference hopes to highlight the readiness of the region to accommodate more investments and business opportunities.
"The goal is to divert investment to the countryside," said Jude P. Abenoja, president of the Ormoc Chamber of Commerce and Industry (OCCI).
Growth in the provinces and the countryside is in line with the economic agenda of the Duterte administration. Notably, the conference involves the participation of many government agencies. Presidential Assistant to the Visayas Michael Dino is also expected to attend the event.
"We are so privileged to have these government agencies support us," said Abenoja.
The Ormoc city government and various sponsors have helped subsidized the event. Around P3 million has been allocated to fund the conference.
Challenges
During the press conference, Philippine Chamber of Commerce and Industry (PCCI) Visayas area vice president Jose Ng said there is a need to improve connectivity in the Visayas region through infrastructure development.
"One of the setbacks in the Visayas is it's very difficult to move from one island to another," said Ng. He added that it is important for the provinces to develop their respective strengths and promote greater collaboration.
Asked to give his insight on how Duterte's peace and order policy and the surge of casualties in the administration's war on drugs would impact the business climate, Ng said that "it was too early to tell." But he added that "peace and order is always desirable."
Speakers and guests
Business leaders and other experts will speak on various topics during the set plenary sessions. Other notable speakers include secretaries from the Departments of Science and Technology, Department of Information and Communication Technology, and Department of Tourism.
Vice President Leni Robredo has also been invited though there is no confirmation yet.
The conference will run from September 14 to 16 and will be held at the Ormoc City Superdome. Around 500 delegates representing different sectors are expected to attend.