In the medical field, practically anything can happen at any time. That's why it is crucial to be ready for virtually any eventuality, which means keeping things close at hand. And, for keeping things close at hand, few things could be more important than hospital equipment carts.
In the grand scheme of things, hospital equipment carts aren't usually considered very important. After all, carts don't take blood pressures or cure illnesses, but they ensure the tools needed to perform these tasks are close to some very important fingertips. This article will outline the most important factors to consider when selecting the right cart for your practice.
Casters: To Wheel or Not to Wheel
Time is critical in a medical environment. To help prevent doctors, nurses, and other healthcare providers from having to waste time by constantly having to walk to a cart for supplies and equipment, a cart should be movable. Whether a cart needs to be moved within a particular room or moved from place to place should also be considered, but castors, particularly those that can be secured when required, are important considerations.
Does It Need to Lock?
As nice as it is to have instruments and medications at your fingertips, sometimes that convenience can be dangerous, such as when a patient or visiting family members are alone in a room right along with a medical cart and everything in it. Having that cart secured with some locking mechanism is essential and will prevent some very unfortunate accidents.
And while on the subject of locks, the type of locks on the medical cart should also be considered. Should one key fit all cart locks, or should staff carry multiple labeled keys? Be careful, since having multiple keys could lead to confusion when sorting through multiple keys while a patient is in distress.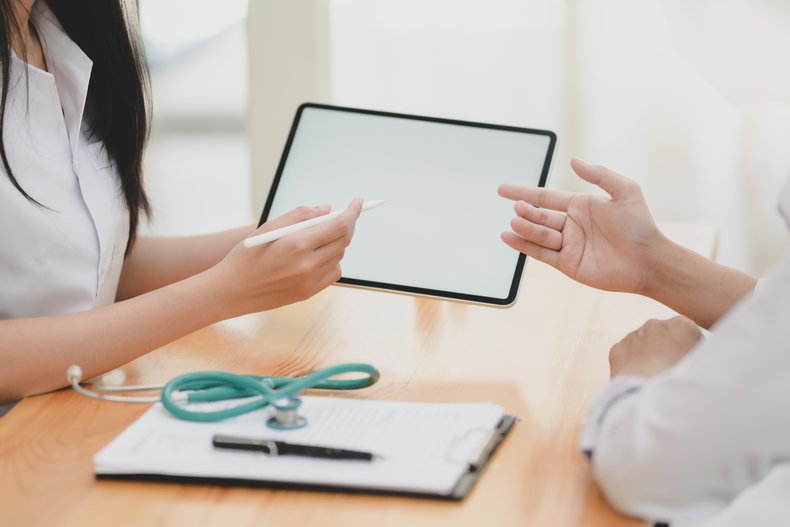 Compartments, Compartments
If there is one drawback to having medical supplies to store, it's the fact that many of those things are small and can be misplaced easily. This problem is one reason why having a medical cart is such a good thing. Unfortunately, when that cart has just one single compartment, it's almost as bad as having no cart at all. When selecting a medical cart, try to find one with drawers with sections or compartments that compliment the things you want to store.
Medical carts are available in a wide variety of styles. It should go without saying, but a cart should match the décor of an office or clinic. This helps the room appear more homely and makes a patient more comfortable. A cart should match the feeling that a facility is trying to portray. A long-term care facility, for example, might have carts with wood panels to make them look more like home.
You get what you pay for. Everybody has heard that one, but it's true. When shopping for a medical cart, the healthcare professional and patients' needs should be considered, but the price of a cart should not be outrageous either.
Choosing the right hospital equipment cart for an office or facility is an important decision. Keep these tips in mind during a search and the chances are good you will end up with a great cart that will stand the test of time.