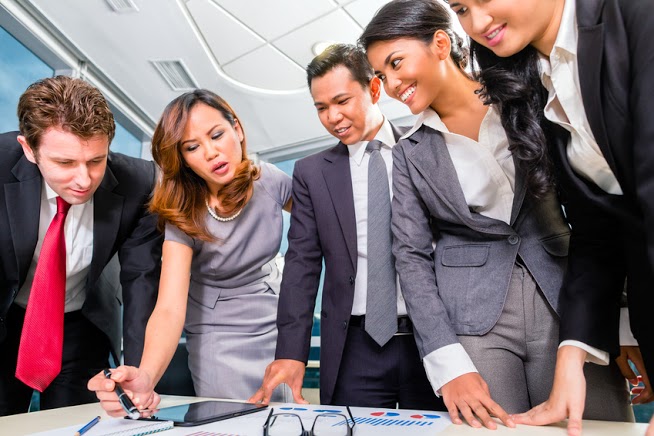 Four steps to get publicity
To get your startup company known, you must capture media attention on your products and services. Here, we will share to you practical techniques you can use to get media coverage.
1. Decide on which media companies to tap
First step is to choose among the media companies to target and tap, and after which, reach out to them. Take note of the telephone numbers, contact person, email address, and physical address of the media outlet. This information may also be available online.
2. Start small
You might be tempted to jump to big media outlets. Of course, startup businesses aims to land publicity from big media companies such as Newsweek, New York Times, CNN, Washington Post, Associated Press. But in most cases, it's best to start small, that means tapping local media near you, and industry- specific newspapers, magazines, radio programs or television segments- that caters to specific markets such as Information Technology (IT), health, business, lifestyle, entertainment, etc. They're more likely interested to pick up startups especially if the company fits the theme or concept of the specific media outlet. Furthermore, tap online social networking sites- Facebook, Twitter, Linkedin- which is free and accessible by everyone.
When your company has been covered or featured in local radio programs, newspapers and television segments, it is highly possible that you'll be picked up and land in big media companies. Start small, and yet, think big!
3. Contact and build rapport with media
To get media attention, entrepreneurs need to establish contacts with reporters and their media outfit. Startup entrepreneurs can also prepare beforehand PR releases containing the company profile, business model, product line- up, promotions and upcoming events. It is advisable that the Press Release has an invitation to upcoming events such as launching of new products, ground- breaking of building or office, or simply just an invitation for gatherings of the company that the reporter can cover. After which, send the press releases through official fax number or email address of the media company. After a few days or so, startup entrepreneurs can call on the media outlet to follow- up on the media coverage in order to check whether the document has been received. Also ask for the response from the editor or head of the media company.
Keep in mind there are a lot of factors that determine media coverage. Among the factors are newsworthiness, trending on social networking sites, innovative or high technology products, uniqueness, market performance, popularity of the founders or the product, connections with the media, and a lot more. Moreover, reporters are also pressed for time; they have beats to cover, deadlines to meet and various assignments to handle in a day.
4. Believe in yourself
You might take the easy way out when media lacks interest for new players in the business field. There are a lot of traditional and online media companies to tap with; don't settle for only one media outlet. This is where persistence and determination comes in. If you believe and are passionate about your company and its products and services, let the world know about it.
I hate to break it to you, but you might as well know, competition to get media coverage is stiff. There are thousands of startups like you who are vying for media coverage. But at the end of the day, it's the challenge that makes the journey towards making it big all the more worthwhile. Remember, success is like stairs, no elevators or hot air balloons. Keep going at your goal and get the word out about you!