Creating a video ad is a great way to get tons of exposure and reel in potential customers to your business. However you need to make sure that your ad is effective – otherwise the return on your investment won't be good.
While there are many ways that you can improve video ads, these four tips are the most important if you want to ensure your ads are truly effective: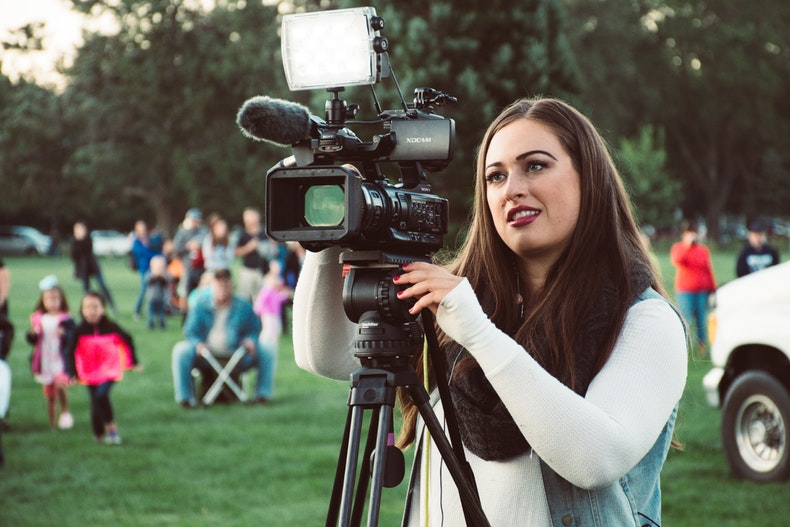 Make sure the first few seconds count
The first few seconds of your video ad are crucial. If you don't manage to interest viewers enough during that time they won't stick around and watch the rest of the ad and will skip it or keep scrolling.
To make the first few seconds count, you should open your ad with a hook. On top of that you should try to make it eye-catching with bright colors and movement, and attempt to creatively entice viewers to continue watching.
Keep it brief
No one is going to sit through a video ad with a long duration, so be sure to keep yours brief. While the optimum length for video ads can vary, it is normally best to aim for the 11 to 20 second range – and not go above 30 seconds if possible.
In order to pull this off you should make sure the message that your ad puts across is tightly-focused on a single goal. It should focus on the most important points in that message – and nothing more.
Use a strong call to action
Every video ad needs a call to action that encourages viewers to take action and tells them how. It is important that you make sure that it is convincing enough that viewers actually want to follow through.
To strengthen your call to action you should try to provoke enthusiasm, or provide time-limited incentives to take advantage of the fear of missing out. Simply put – give your viewers a strong reason to take the action you prescribe.
Export the ad using the recommended settings
As a rule you should always export your video ads based on the recommended settings of the platform you want to publish them on. Typically that will encompass the video format (container and codec), audio codec, resolution, frame rate, and bitrates.
If your video ad does not follow the recommended settings you may have difficulty uploading it or its quality may be affected. That is true for formats that may be relatively similar as well, which is why you should even convert QuickTime to MP4.
If you use these tips when you create video ads, you'll find that they are much more effective. While the exact results that you see will vary, there should be a noticeable difference.
All said and done you should think of these tips as a good starting point to create more effective ads. By using them as a foundation, you can continue to improve your ads further and increase their effectiveness gradually over time.