Having a dependable IT support team behind you to support your business would make a big impact on how successful your enterprise would be. Without an IT support team you can trust, progress will be hindered, problems and issues will go unfixed, and the business will suffer because it can't be run properly.
How would you know if your business is in need of a new IT support provider? While there are many factors you can look into, here are the top 6 warning signs that'll allow you to determine whether it's the right time to switch to a different IT support company: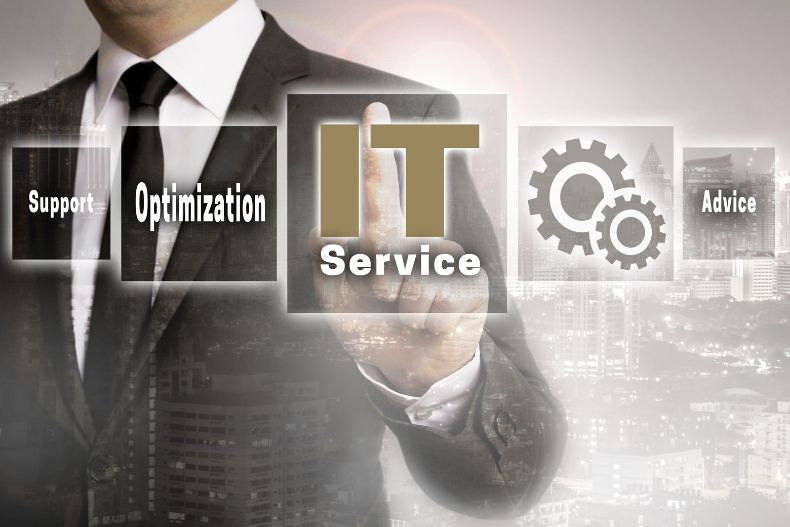 If anything, one of the more obvious signs that you should look for a new IT support company is poor customer service.
Your interactions and communication with the company you hired for IT support jobs should always be informative, pleasant, and productive. If they don't pick up the phone or reply to any of your emails, that's a major red flag. Calling an IT help desk that's unresponsive can be frustrating, especially if you're in the middle of an IT crisis. Every minute you lose attempting to request support and not getting a single response from your service provider can significantly affect the productivity of your business.
A good IT support team should provide you with solutions in an accommodating manner. They should work to help your business become more efficient. But if your questions, inquiries, and problems are met with resistance or frustration, you should look for another company that's willing to serve and help your business.
The Same Issues Keep Popping Up
Problems will always come up whether you like it or not. They also tend to happen more often if your business uses the same systems day in and day out.
But if you're constantly calling your IT support service provider for the same issues they've supposedly already handled for you before, then the company's likely the problem. A reliable IT support firm has to permanently fix problems in your systems. They should be monitoring your business systems and address any issue that comes up before you or your employees notice them.
Keep in mind that your business should never come to a stop just because your IT support team has failed to do their job.
You Are Experiencing Slow Internet Connection
In today's digital world, having fast internet is important for many businesses. Since a lot of tasks are now being completed online, it's a must for your internet connection to be strong and reliable to meet the demands of your business' daily operations. So if you're currently experiencing slow internet connection and your IT support team can't or won't do anything about it, then it's time to find a new provider of IT assistance.
It can be exasperating to work in front of a computer but you're unable to finish anything because of a poor connection. A good IT support team should have the expertise and skills needed to determine the cause of your slow internet speed and then come up with the appropriate solutions. If they can't do that, then you're just wasting money paying for their services.
You Can No Longer Afford The Fees For Your Current IT Support Services
Most of the time, businesses like to go for the cheaper option, especially when it comes to outsourcing IT support services. Keep in mind, though, that price and value are completely different from each other. If your business is paying for IT support, you better ensure that the hardware and software solutions the company provides are worth it.
If you're paying premium for IT support and the provider isn't delivering the type of service you expect from them, you should find another firm that can provide cost-effective IT support. The team you work with should add value to your business and it make it run more smoothly and efficiently.
They Do Not Do Their Homework
One of the worst mistakes you can make when hiring an IT support company is not taking the time to study how they operate. They shouldn't be there just to fix problems. You're hiring them because you want to prevent those problems from occurring as much as possible. They should also contact or meet with you to provide updates, explain new software solutions, and advise you on how to improve your customer service experience with the help of technology.
A dependable IT support company should begin researching your business right after you call them. They should tailor their IT solutions to meet the needs of your enterprise and its current infrastructure. If the firm you hire doesn't even know what type of industry your business is part of, then you'll have to start looking for one that'll make an effort to understand what you do.
Does your IT support team respond to your calls and emails and address your problems promptly? Are the services they provide delivered efficiently and quickly? Or do they take a lot of time to answer your calls or emails?
If the IT support team you hired is operating in a way that's slowing your business down and impacting its productivity, then it might be time to partner with another IT company that can guarantee to deliver their services on time. The last thing you want is to have your business' daily operations shut down while waiting for your IT support team to fix the problem.
Final Thoughts
As your business continues to evolve, so should your IT support service provider. Keep in mind that you have no obligations to stick with your current IT support company, especially if they're not delivering the type of services you expect from them. Do away with them as soon as you notice the aforementioned signs, and look for a new one that truly understands the needs of your business. It might feel like a hassle to do so, but all your efforts will benefit you in the long run.