No matter what type of business you run, a steady stream of leads is critical to ensure success. Leads enable you to grow your customer base, email list, and ultimately, increase your profits. However, this is only going to be the case if you generate quality leads, and this requires a carefully curated lead generation strategy.
With that being said, in this blog post, we are going to take you through some of the different lead generation techniques you can use to drive quality leads to your business.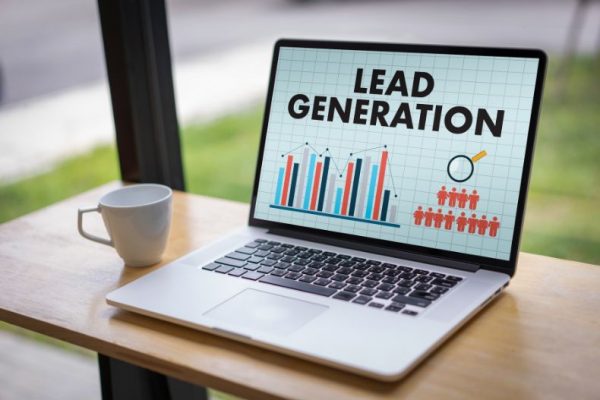 Use lead generation form templates

A lead generation form enables you to collect email addresses and data from website visitors. For this to be effective, your form needs to be visually appealing, grabbing the visitor's attention.

The design of your form must incorporate your brand's color scheme and style. Don't forget to add your logo at the top.

One of the best ways to make sure your lead capture forms hit the spot is by using secure form templates. These templates give you a good foundation for your lead generation efforts, yet you can also customize them to suit your business's needs.

Implement an SEO strategy

Next, we cannot ignore that search engines like Google are the most critical channel for lead generation. If your website is not ranking for target keywords, your audience is going to end up on competing pages instead.

Therefore, you need to begin by identifying the keywords that people are likely to search for when looking for a service or product like your own. There are lots of great SEO and keyword research tools that can assist with this.

Make sure you incorporate your chosen keywords in your URLs, image ALT tags, meta descriptions, header tags, and title tags.

You should also claim your listing on Google My Business so you can enhance your local rankings. This will enable you to manage how your company appears on Google Search and Maps.

Of course, you can hire an SEO agency to assist with this area of your business. But be aware that boosting your ranking is not something that will happen overnight. Be mindful of companies that promise to get you to the top of Google in 'x' amount of days. They could be using black hat techniques, which could ultimately result in you being blacklisted from Google.

Increase social proof with customer reviews

Did you know that 93 percent of customers read reviews online before purchasing a product? So, if you do not have a good online presence in terms of feedback, you are going to struggle to convert.

Do not make the mistake of assuming that a few self-published reviews on your website will suffice. People are growing increasingly sceptical of businesses that post their own review comments.

Instead, you need to grow your presence on independent review websites, as people know that you will have no control over the comments that are left.

If you are struggling to build your presence, it is a good idea to entice your current customers to leave reviews. You could offer them a discount or entry into a prize draw, for example.

If you receive negative feedback online, it is not the end of the world, even though it may feel like it. How you handle this feedback will say a lot about your business. Reach out to the customer and try to resolve the issue. Even if they are not open to this, the fact that you have gone to an effort to try and make the customer happy shows that you care about your customers and the experience they have with your business. This can help to generate new leads in the future.

Offer free trials

Another effective approach is to offer free trials. According to a SaaS report, 16 percent of SaaS businesses generated more than half of their new business from freemium offerings and free trials.

Free trials are highly effective because they give potential customers the ability to try before they buy. If you have a quality product or service, it is always better to let this do the talking.

Not only is this beneficial because you have the opportunity to wow those who take up the free trial and turn them into a customer after the free trial period, but anyone who signs up is going to enter your marketing funnel.

So, even if they do not become a customer straight away, you can continue nurturing those leads until they do.

Needless to say, the effectiveness of offering a free trial will depend on the nature of your business. This is not going to be suitable for all. However, for the likes of software businesses, free trials work incredibly well.

Embrace blogger outreach

You should consider incorporating blogger outreach into your link-building strategy, as this will help to boost your online presence while also potentially generating leads for your company.

Let's say you run a wedding cake business, for instance. You could reach out to wedding blogs with a huge readership to find out whether they would accept content from guest contributors.

When you create your guest post, it is critical to add value and avoid being overly promotional. At the same time, you should demonstrate your expertise and add a link back to the website of your wedding cake brand.

This way, you are going to tap into the highly-engaged audience of the blog in question, demonstrate your expertise, and send them back to your site.

Optimize your website

The final piece of advice we have for you is to make sure your website is optimized to provide the best possible experience for all users.

If someone was to land on your website and it was difficult to navigate or took too long to load, they would simply hit the back button and look elsewhere, meaning you end up losing a potential customer to the competition, which is the last thing you want.

Here are three of the most critical elements when it comes to successful websites in the current day:

Mobile optimization – More people use smartphones than any other device to access the Internet, so make sure your site is optimized for use on a smaller screen.
Intuitive web design – When someone lands on your website, they should know what to do next without needing to think about it twice.
Page load time – If your website takes too long to load, no one is going to hang around. After all, the Internet is supposed to be about convenience.
Start capturing better leads for your business today
So there you have it: an insight into some of the different approaches you can use to start capturing better leads for your business. From implementing an SEO strategy to using lead generation form templates, if you follow the advice we have provided above, we are sure you will notice an increase in the number and quality of leads you receive.