Pens are a timeless marketing tool that can help you make a fantastic impression on customers and potential customers. They can help you reach out to customers and create brand awareness, while also giving yourself a bit of free advertising whenever the pens are used in public. But, really, one of the best things about using custom branded pens is how affordable and accessible they are to companies and customers alike. They come in a variety of colors, shapes, and sizes which makes them suitable for any business or organization that wants to promote itself effectively. But they can also be highly personalized. Personalization is an integral part of offering pens to your business. But do you need promotional pens at your business? Of course, you do! Here are five reasons why.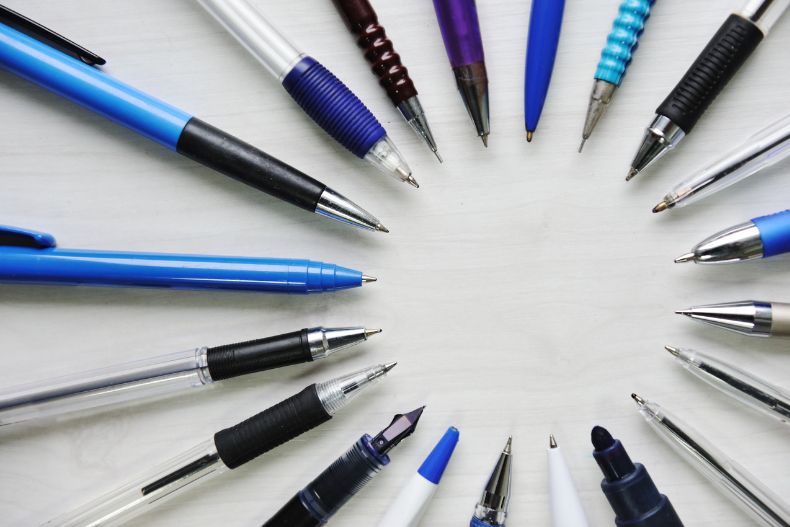 Pens Are Essential Tools
Pens are an essential tool for any business. They're perfect for jotting down notes and ideas, signing contracts, and more. People use them in everyday life for jotting down notes and just about anything else. So when you give them away to promote your business, you're essentially giving customers something functional and worthwhile that'll last them a long time. Customers like items that they can use, and free stuff really hits the mark. It's why promotional and custom marketing work so well. With pens, you can advertise your business outside of traditional channels. You can put your logo on a pen, customize it with an awesome color, give it away, and anytime your pen gets used in public somebody will see your logo. It acts as a form of marketing when you're not actively pursuing a campaign. Pens are also easy to give away and distribute, so you have plenty of opportunities to get your message out through the magic of customized pens.
Personalized Pens Make Great Giveaways
When it comes to marketing initiatives, never underestimate the power but get away. Giving away personalized items and customized items is a wonderful method for generating. People like something that has a personal touch. It's especially useful if that personalized item is more elegant than your traditional ballpoint pen or something you'd find for cheap at a store. In great poems, pens with a stylist, gel pens, and fountain pens can all make great promotional gifts for your customers. You can even give them to employees for a job well done, offer them trade shows, sell them as specialized gifts, and much more. The options really are limitless. The best part about giving away elegant personalized pens is their sheer value as a keepsake and how much they can impress customers who receive them courtesy of your organization.
Using Them Won't Break Your Marketing Budget
When you think about engraved and personalized pens, you might think they'd break the bank and completely obliterate your marketing budget. But that's simply not the case. Pens are affordable and can be customized with your logo or message for a low cost per unit—even with personalized, engraved ones. These luxury customized pens can run a little bit higher than your traditional ballpoints, but they serve the same purpose and might even be more powerful as a way to bring people in. When you incorporate them with other initiatives to convince customers to your business and generate leads, they become a powerful tool in your marketing toolbox.
Pens Are Ideal For Trade Shows
With the COVID-19 pandemic winding down and the return to in-person events happening right now, trade shows are a thing again. The ideal place to get to know other businesses, network, generate some leads, and foster some goodwill with your possible customers. It's also a great place to hand out your specialized, engraved pens. Pens can always be used as part of marketing campaigns or handed out at trade shows, conventions, and other events attended by potential customers or clients. They even make unique corporate gifts that recipients will use.
The Bottom Line
So, do you need personalized pins for marketing? The answer is a resounding "yes." Pens are an ideal marketing tool and people don't realize just how valuable they are until they see them in action. People use pens every day, there is always an opportunity for your company's message to be seen and remembered. A custom pen with a business logo on it makes potential customers more likely to remember the company and its products or services and can be worth using for your marketing campaigns. When you want to give your marketing efforts an extra boost, use personalized pens as one of your main tools. You won't regret it!