Whether you are a startup entrepreneur, a freelance or a blogger, the first thing on your mind is, how can you set up your own company website? You might be wondering how you can have your own website when you have no coding or programming skills.
Relax, you don't have to beat your brains and learn programming, HTML, computer language and codes. You don't have to go back to college and enroll in IT courses to become an expert in using an online website builder. Remember, Steve Jobs and Mark Zuckerberg didn't finish college to build billion- dollar companies, just to give you food for thought.
In this article, we will give you a list of website builders, how to create a stunning website homepage, the essentials of a great website, optimizing your site or SEO and tips for publishing excellent website content.
List of Website Builders
For startups, having a website is a must to promote your company, get new customers, establish a customer base, and advertise your products and services to a wide global market. First, you need to choose among the numerous website builders up in the Worldwide Web.
The most useful and popular website platforms are WordPress, Wix, Squarespace, Weebly and Jimdo.
Website's Homepage: Your business card in the Internet
Your company website is the "business card for the businessman", where anyone can view your company profile, what your business is all about and the products and services your business offers.
Remember, when you meet clients, you exchanged business cards. The business card is a way of getting to know the person and his or her business. In that way a business is similar to the website, because it shows, in a nutshell, the type of business you are engaged in, the company background and profile, and the products and services.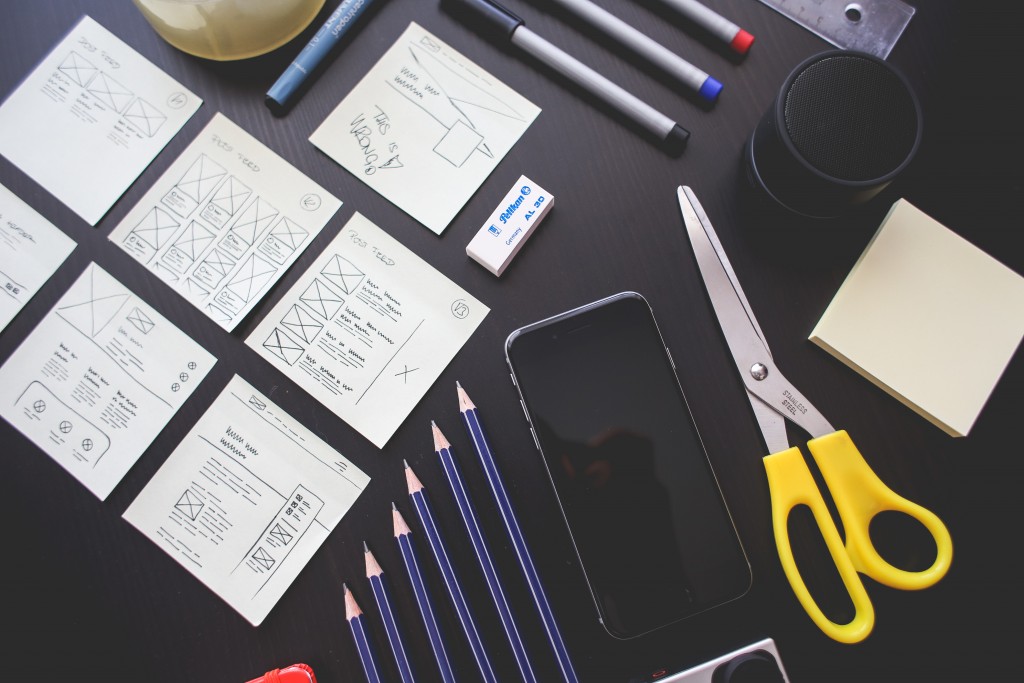 When you have a website, the most important step is to create your homepage. Think of the homepage like a business card or a company brochure. It must grab the attention and also provide in a nutshell the company name, business profile, track record, products, promotions and services.
Having a homepage is applicable to the company website. But, it is different from Facebook page, Twitter, Instagram, you can operate these social networking sites without a homepage.
Social media sites have different dynamics compared to websites. Having a Facebook page for your company allows more access to Facebook users, but this also needs to be maximized and optimized for a greater reach. Meanwhile, a company website is more open and accessible anytime and anywhere.
How to Make a Great Website
1. Make a Blueprint of your Website
2. Optimize your Website
3. Deliver Great Content
First, you must plan your website like an architect making a blueprint of the house. In building a house or making your website, having a firm and strong foundation is the most important task, which the whole house is built and standing. When your website has a weak foundation like in a house or building, there's a possibility that it will be brittle and collapse. Things to consider in making a website is budget, lay- out, manpower and content.
For startups, it is more practical to make your website, by getting a website developer, rather than letting another company make your website which entails costs.
Optimize your Website
After you have successfully made and launched your website, the next step is to increase visitors to your website. That is termed as "Search Engine Optimization" or SEO.
SEO basically means devising your search ranking so that your website is displayed at the top of the search results page, when a user search in search engines like "Google".
In order to rank high in Google search results page, your website must have a "valuable content" that the search engine will recognize. Put content that will be useful, informational and beneficial to users. Another important thing is to frequently update your content and add new information in your website.
Writing Tips for Incredibly Good Website Content
3 Writing Recipes for Incredibly Good Website Content
1. Make it short and simple.
2. Make it lively by using images and visuals in your website.
3. Showcase your expertise.
1. Make it short and simple.
The saying, "KISS" or "Keep it short and Simple" is still applicable for website content as it is to writing news and features for newspapers, magazines and advertising copy. Nowadays, people are always in a hurry, a lot of Internet users browse the Internet and Facebook using their mobile phones. That's why, it's important that your website is concise, easy- to- read and readable.
2. Make it lively by using appropriate images and visuals in your website.
Make your website appealing by putting pictures or images and visuals in your homepage, profile, and posts. By having an interesting picture, you grab the reader's attention, and make them want more.
3. Showcase your expertise
Make your content count by showing your expertise and know- how in your field. For example, if your business is in real estate, write content that adds value such as posting how to choose good location and real estate developer, and the best type of house or condominium units. That's why you need to know your market and customer base so that the website caters to them.
Now that, you have the foundation for building a great and valuable website that will attract and engage Internet users, it's high time to go and create your website!