When it comes to custom real estate software development, there are no one-size-fits-for-all solutions for every client. If you are looking for software solutions, yours will be entirely different from the other companies. GLORIUM TECH software engineering company suggests that every business is unique, and its software solution will be too.
Custom software has been one of the most important aspects for modern businesses because it can set them apart from their competitors. To stay relevant and competitive in your particular industry, getting the software solution will ensure the seamless growth of your business.
The software solutions can help you to tweak the business strategies and innovations that in turn will help you to reach specific milestones and goals.
Software engineering Company GLORIUM TECH has incredible expertise that is a great start to fetch the software development in the considerable levels. From small to mid-sized businesses, from startups to enterprises, they are ready to help you fulfill your requirements.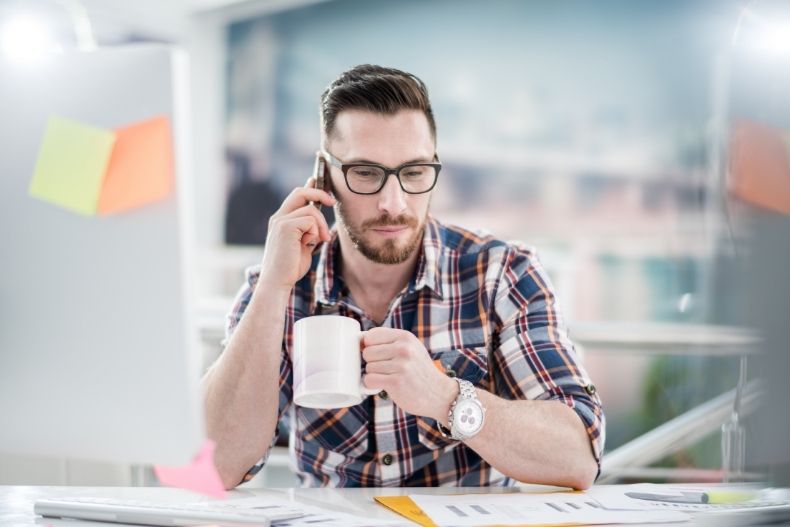 Tailored Software Solutions
As mentioned, every business is unique. Most of the time, you will not be interested in monolith or pre-made software solutions because there are too many services that you don't need or less. Not to mention that some of the monolith software tends to be more expensive. The last thing you want is to spend your money on something you don't need.
To make your investment worthy, it is much better to focus on customization. In software customization, the professionals will use the personal approach to make the best solutions for your business. Delivering the difference is one of the keys to staying competitive in the industry.
If you use the generic software that your competitors use, then it won't be a tailored solution. GLORIUM TECH will provide the customized software which is specifically made for you.
Their professionals will work closely with your in-house team to build the most appropriate services that are compliant with your company's vision, missions, requirements, and budget. You don't need to worry about the planning and implementation since they will do it on your behalf from zero to hero.
Here are the top software services that you can get from GLORIUM TECH.
Custom web app
Customization of software should revolve around web app development. It is not hurting to use ready-made software at an early phase of your business. But when your business grows or expands, it is easy to realize that the needs of the customized software are relevant. There will be a time in your business timeline you will need to create your own software solution that can fulfill your specific requirements.
Again we said that every business is unique. So, it is highly possible that you already have your own unique requirements and you may not be able to find the solution in the off-the-shelf web app.
Here is where GLORIUM TECH will enter to help. This company consists of experienced and resourced custom real estate software development professionals who are ready to help you find the software solution that can be used by your in-house team and particular users without any problem.
The top-rated software company will create the most appropriate solution that is suitable for your business. The best thing about it is that you don't need to wait for years until you have a perfect solution to use. The software company will come out with the right software that will improve your services deliverance, setting yourself apart from your competitors. 
Custom mobile app
It is not a new thing that more and more people turn to mobile apps in order to use particular services while on the go. There's a good set of reasons why many users tend to get interested in mobile apps. They love the app compatibility, speed, and service quality.
Building a custom mobile app will tweak your business premises to a whole new level. You will quickly engage with new diverse audiences who are familiar with the particular app on their mobile. Imagine how glad they will be to check on your business information, knowing that they can reach you out through their mobile device.
The custom app which has UX-friendly features will attract more clients and partners to work together with you. 
GLORIUM TECH can help you in making a custom mobile app that can be used by the end-users without any hassle. The professionals in the software engineering company will guide you through the software development phases from the beginning to after-services. The professionals will work with all the resources to fulfill your requirements based on your budget and the timeline expectation.
The technology offered by Glorium Tech will be working well for the app. There will be various solutions depending on the platforms or the Operating System. Whether you are going to focus the user's XP on iOS, Android, or cross-platform, the experts are ready to help you anytime you need them.
Working together with a top-rated software engineering company, you'll be able to interact with your customers to tailor the best service deliverance for your customers.
Custom cloud software
It will always be up to you to build your business custom cloud app from scratch or move your on-premise assets to the cloud environment. In most cases, the companies who haven't been ready to conduct the full cloud migration can take the hybrid approach instead.
For this segment, Glorium Tech has the expertise and resources that will support you to succeed.
The cloud platform can make huge changes in your business operations. As we know, on-premise platforms come with certain limitations such as limited storage and resources. When it comes to the cloud environment, you can easily scale up the resources whenever you need them. With such huge potential, you can optimize your business performance through the usages of the cloud environment. Cloud platform offers flexible, fast, as well as security services for your software solution.
Consider reaching out to GLORIUM TECH to find out more about the desktop app, web app, mobile app, as well as cloud app.