In school, students actively use different online platforms in order to cope with the tasks that teachers set at lectures. This may be writing an essay or creating a scientific project, for the implementation of which you may need a lot of materials or research work. But online resources for students include not only support sites, but they can also include educational and entertainment portals – after all, but we also do not spend all our time behind a book. We decided to show you a list of sites that may be interesting to you in order to make your life and work more saturated and easy.
Helpful websites for students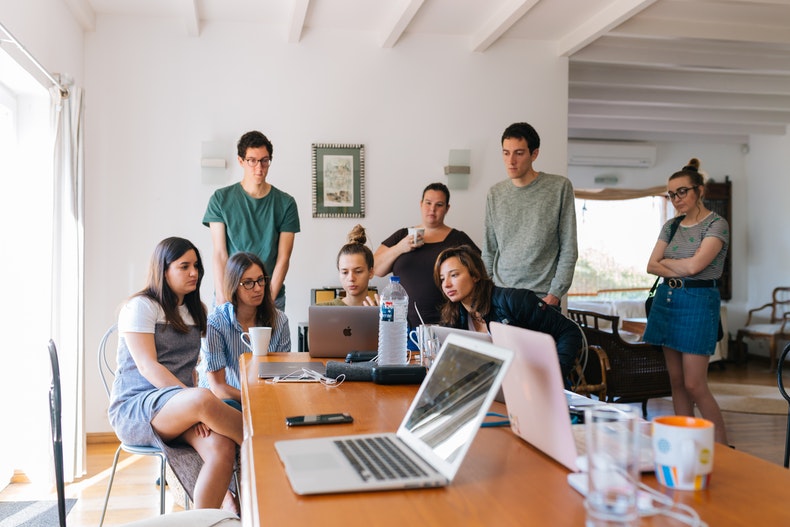 The most popular online resources for students in 2019 are presented below:
Customwritings

Customwritings.com provides assistance in writing homework. It became popular among British youth because it helps to write various scientific works in a short time. If you decide to create something in English and strive to write excellent work without grammatical and linguistic errors, such a site can effectively help you in your efforts.

Social Science Research Network

Social Science Research Network (SSRN) is widely popular among students. It contains relevant scientific articles and works on various topics. If you have a problem with collecting materials, and you do not want to go to the library to search through tons of unnecessary literature, then this site is exactly what you need. If you are afraid of copyrights, then don't worry, this resource was specially designed so that people can exchange their best practices for free, thereby making our world a better place. 2.5 million people from around the world are registered on this resource. It provides 680,000 works from 350,000 authors.

Studnews

Studnews.org.ua is another useful information resource for students, which contains announcements of training, conferences, youth schools, student festivals, career events, and internships.
Udacity is the educational portal of a professor from Stanford University, which is devoted to the study of various theories in technology, business and IT. It is in collaboration with Google, Facebook, Twitter, etc. Here you can take either paid 12-month courses or choose from a wide range of free programs. Approximately 8.5 million students use the services of this resource.

Coursera

Coursera is a resource that holds the lead among free education sites in the world. Being the first on the market and having a wide range of courses, Coursera offers you to get additional education from top speakers and universities of the world. Spending just a few hours a day, you can really succeed in areas that you do not study at your own university.

Edx

Edx is a platform that was created by Harvard and Massachusetts universities so that everyone can have access to the best materials and lectures in the world.

Englishbaby

If you are learning English and want to make it fun, you should visit Englishbaby.com. This page contains a variety of scientific materials, you can also easily talk with native speakers on various topics and even virtually visit different corners of the planet and communicate with their inhabitants.

Egraduate

If you studied a lot, and now you don't know where to get a job, Egraduate.ru will help you find the job of your dream in any country in the world. The list here is different and will help you decide on further employment.
These useful resources will help you in your studies, as well as provide an opportunity to gain additional knowledge. Most of them offer free education variants or courses that should enhance your skills. Most global sites operate in English, so take this into account when you start using them. Try not to miss online lectures, even if you can rewind materials and repeat what you have learned. If you want to impress potential employers or do quality research, then you need to seriously approach the use of these resources. Try to choose what you are interested in and know all the depths of these resources. However, when you still have some problems with the recourse search, visit our platform and the managers will definitely help you in writing the work.