In today's modern world, most of us are not only accustomed with managing our health online but are very comfortable with it. We use smartphones and fitness trackers to monitor various things, order prescriptions online and even speak with doctors over video chat. For this reason, creating an online business in the healthcare industry is more accessible than ever. Here are a few ideas if this is something you're considering.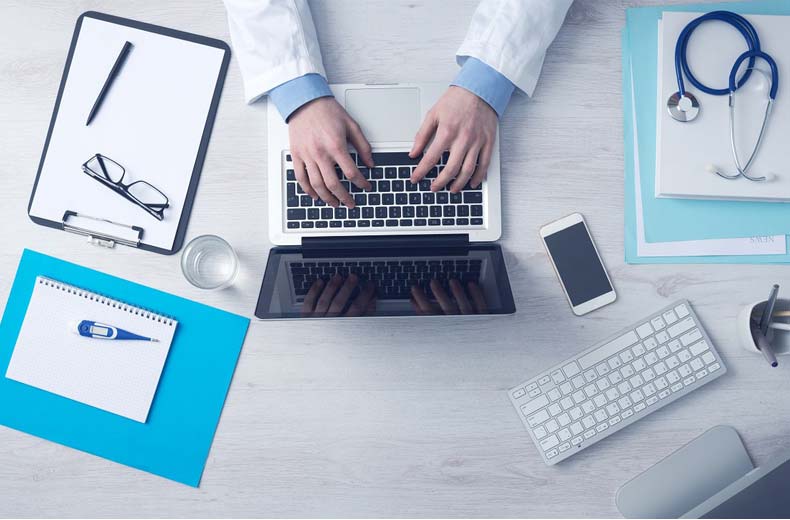 Blog, Podcast or Video Calls
Whether you're a dietician, counselor, personal trainer or other expert in the field of health- why not use your skills to make money online? You could write and monetise a blog, or set up a Youtube channel or podcast which people can subscribe to. This is a great way to help others and share your knowledge. You could also offer one on one video chats for a fee where you can give tailored help and advice to others. This is something you could start part time or fit around an existing job, to begin with. Set up a website as your main 'base,' and link your social media and other contact information from here. You could speak to a healthcare marketing company if you're unsure, who will help you to turn your traffic into sales.
Create a Health Tracking or Management Tool
These days you can track many things relating to health online. Food and nutrition, water intake, exercise. There are even blood pressure and blood sugar trackers for those that need to keep an eye on these things. But there's still plenty of room for new advancements when it comes to health tracking. With so many ailments and illnesses out there, you're sure to be able to find something that hasn't been done, and best of all this can genuinely help people. These kinds of tools allow people to effectively control and manage their condition, it can be incredibly empowering especially when illness can take so much from you. Those who track their progress are more likely to attend screenings and appointments when they should and live a more healthy lifestyle too. You could create something that could change or even safe people's lives.
Sell Medical Supplies
You could sell anything from medical textbooks to a range of different medical products. Bandages and gauze, first aid kits, syringes, swabs and so much more. Buy from a wholesaler and make a profit this way, either selling to private practices or to individuals. You could sell through sites like eBay or set up a website and go through there. If you're selling from home, make sure you have a suitable clean storage area.
Set Up an Online Pharmacy
Online pharmacies are a great example of how modern technology can greatly improve the lives of those with health conditions. Instead of constant doctors visits for repeat prescriptions and numerous trips to and from the pharmacy, you can go online and have the medicine you need delivered to your door. Setting up an online pharmacy does have a number of restrictions to overcome, but once you do it can mean big business. You will need to register and complete all of the relevant documentation before you start trading. If you're not a doctor or pharmacist yourself, you will need to of course employ someone who is suitably qualified to handle the medicines and prescriptions. Drugs can be sold only by a registered pharmacy that has retail license.