The best way to grow your ecommerce business is to build it with growth in mind. In other words, it's always best to dress for where you're going rather than where you are.
While preservation of capital is always a concern at startup, failing to take growth into consideration during the planning phase can result in false economy. You could wind up spending more to undo inadvertent bottlenecks.
Let's take a look at some strategies for building a scalable ecommerce or shopify stores.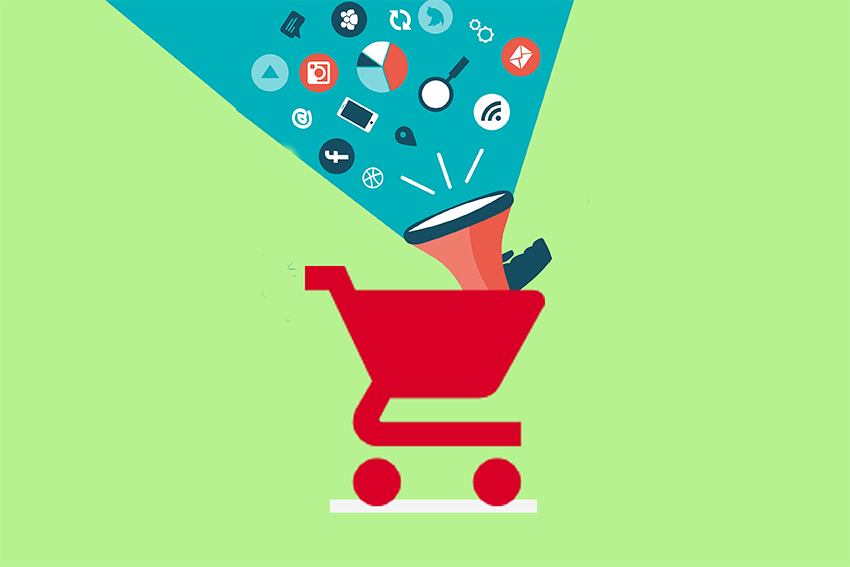 Choose Your Platform Carefully
The foundation upon which your store is built will determine its ability to adapt to changes over time. Basing your shop on a template offering free website themes like Shopify's will accommodate growth easier than building a site from scratch. Further, these platforms are continually updated to handle evolving security concerns and they're designed with scalability in mind from the very beginning.
As an example, Shopify Plus' cloud-based infrastructure — which powers over 600,000 merchants at 80,000 requests per second at its peak — works on a cluster of Shopify's own servers. It was built to be resilient, with systems for controlled latency and solutions to ensure no single point of failure.
Inventory management should also be integral to the platform. Look for a solution capable of supporting all of your planned sales channels.
Ditto Your Vendors
If your business takes off and your suppliers can't keep up with the demand, you're going to disappoint a lot of customers when they're told an item is back ordered. Ecommerce shoppers are used to convenience and while they expect to wait a day or two to get the item post-purchase, if it takes longer you'll get complaints and canceled orders.
When you're choosing wholesalers and manufacturers with which to work, make sure they can handle sharp volume increases. You also want to make sure you can tap into their inventory systems so you know when to stop offering a product. — or at least tell customers deliveries of certain items will be delayed and offer them alternatives.
Have a Solid Fulfillment Plan
The need for shipping resources will accelerate right along with your sales. If your model depends upon dropshipping, you'll want to take the same precautions listed above as your vendors and shippers are likely to be the same entities. Here again, you'll want to make sure your partners' systems integrate with your chosen platform to minimize misunderstandings.
If you're doing your own shipping, you'll need to be certain you'll have the space to deal with sudden increases in volume, or at least have an eye on a space capable of accommodating your expanded needs. You many need to contract with fulfillment partners who warehouse your goods and ship based upon your orders.
Leverage Automation to Full Benefit
Building your email list right away is key to establishing a solid long-term marketing program. Automating your email marketing workflows from the very beginning allows them to ramp up gradually, right along with your business.
You'll eventually run social media marketing campaigns too, so get those set up at the very beginning and put the tools in place to automate those activities as well.
Customer service is another area in which automation can be beneficial; chatbots can handle most recurring conversations with ease. Newer systems incorporating machine learning adapt to a variety of customer needs including order taking.
Outsource Expanded Talent Needs
Sometimes growth happens before there is sufficient revenue in place to staff key positions. Instances such as these are perfect for outsourced talent. You can bring people in as you need them, and release them once they complete their tasks.
This can also be a good way to find permanent hires without sifting through a stack of resumes and taking chances on unknown quantities. Building a scalable ecommerce store is largely a matter of anticipating the needs growth will introduce and planning for them in advance.
These tips will help you do just that.