Trust is something that everyone needs if they're going to build a mutually beneficial relationship, and in this case, you're looking at your customers. If a customer can't trust a business, it means they don't trust you can provide a quality of service or product that they would want for their money.
Building trust is something that can take time as a business, and it's also something you can destroy if you were to make the wrong move. You need to show your customers that you're worth every penny they invest in you and that they can feel secure when shopping with you. A lot of companies have lost large amounts of customers due to sudden trust violations in the past.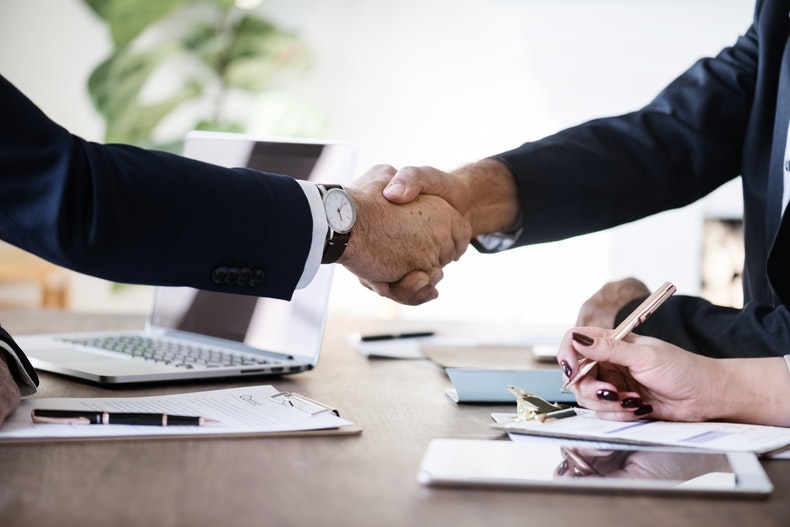 Customer feedback
First of all, if you want your customers to feel like they're in good hands, giving them a voice can help you a lot. If the customer feels like they're being heard by the business, it can show them that you have their interests in mind. Providing more avenues for customers to reach out and give feedback on the products or services that they have received is not only good for the customer, but it's good for you as a business. You can find out more about your audience, and adapt to improve your business.
Tight security
Security is something that every business needs, be it in-store or data security. For the most part, data security is something that can ruin a business if it is breached. You need to ensure the information you're keeping is kept under lock and key, and that no one without a security clearance is able to see this. There are a few ways the data can be leaked; through third parties trying to gain access to it, or employees leaking it intentionally or by accident. If you're to keep that from happening, then you might consider GDPR training.
Being properly trained means there are a lot fewer opportunities that will pop up where your information is at risk. Would you trust a business with your personal data after hearing that a lot of your private details have been leaked? Critical customer information can be lost if you're not careful, and you'll lose a lot more than trust as a business.
Quality customer service
One of the main rules of gaining trust in any scenario is how you treat others. If you're a less friendly individual, people aren't going to want to trust you with a lot of things. The same goes for competency. That's why the quality of your customer service is highly important. The service that your customers experience while buying your products or services will play a big role in how they feel about you as a business. Make sure you and your employees are properly trained for customer service and are ready to impress customers.
Be transparent
Customers appreciate it a lot when they know more about a business. Transparency is an important factor for any trusting relationship, and it's especially important to be transparent as a business. If they're going to spend their money with you, they want to know where that money is going – what they're investing in. If you're clear and open about your business, at least enough to satisfy your audience, then it can help you build a good relationship with those who consume your products.
Be realistic
If you're the kind of business that has a lot of eyes on you and has customers waiting in anticipation for your next product – you're going to need to make sure you can be realistic. Making promises to your customers creates expectations, and that means you need to be ready to fulfil those promises. If you're not able to deliver on things that you have promised, it can really harm your reputation. Understand what you can and can't do as a business, and make sure you don't oversell whatever it is you plan to put out.
Employee treatment
If there's one thing that manages to make its way to customers' ears, it's how employees are treated when they're at work. Employees should always be treated well, and shouldn't have to work in a negative environment. If your audience were to find out about the poor treatment of employees, it could cause them to seek other businesses to invest in instead. Depending on the market you're operating in, it can cause you serious problems as a business; it won't only affect your sales but also your ability to find employees.