Looking to start a business in the automotive industry? Setting up a start-up in the auto industry can prove to be exceptionally lucrative. It's an industry that isn't likely to slow down anytime soon and there are lots of different business ideas you can use to get started.
Here, we'll look at just five best profitable business ideas you can set up in this popular and large industry.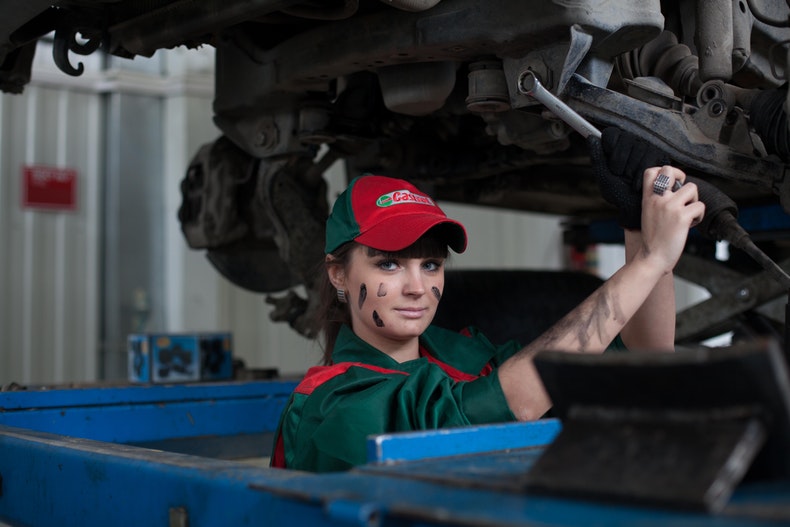 A taxi business

One of the most potentially lucrative businesses you can start in the automotive industry is a taxi business. You only really need one vehicle to start, and you could potentially base the business from your own home if needed. However, you will need to ensure you have the right licenses and qualifications to get started. If you don't already have a suitable car to use, you'll also need capital to invest in your first taxi.

Become a driving instructor

Another great option which is fairly straightforward to set up is becoming a driving instructor. There will always be people looking to learn to drive, so it's a fairly stable job to get into.

As long as you've been driving for three years, you're over the age of 21, you haven't been banned from driving and you have 5 or fewer points on your license, you are eligible to apply. You only really need a suitable car and good insurance to start offering this type of business.

Self-employed courier

Thanks to the boom in online shopping, courier businesses are thriving. Becoming a self-employed courier can, therefore, be a very profitable business. You get to set your own hours, each day will be different, and you'll have pretty good job stability. However, you will need to provide reliable service as delivery standards today are very high. You'll also face a lot of competition, so you'll need to find something unique that sets your service apart.

Mobile mechanic

If you love to fix cars, becoming a mobile mechanic is a great start-up business idea. A lot of people can't drive to their nearest garage when their car breaks down. So, having a mechanic service that goes to them is extremely convenient. This is another stable career opportunity as cars will always need to be fixed.

Car wash business

If you're looking for a start-up business in the automotive industry which doesn't require a lot of capital, a car wash business is a great idea. You'll need some equipment, like professional style washers, along with a vehicle to get around in. However, it's one of the cheapest business ideas you can start.
These are just five great profitable small business ideas you can start in the automotive industry. No matter what your budget or your interest within the industry, there's an idea above to suit you.