Wix: Leading Website Builder offering Business and E- commerce Solutions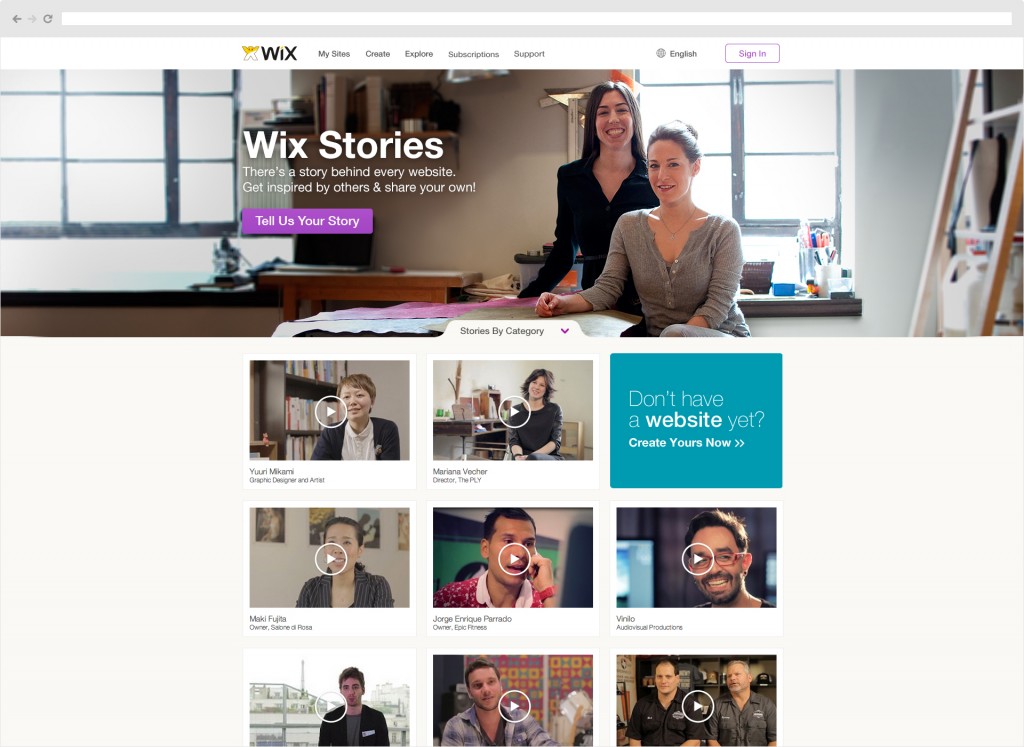 Katrina: Being a leading cloud web development platform powering millions of websites worldwide, can you tell us more about the cutting- edge technology and optimization tools which Wix has built?
Wix CEO Avishai Abrahami:We have evolved from being a website builder to creating one of the most accessible platforms for anyone to create, manage and grow their business online. While we have always emphasized making our platform intuitive and easy for our users, the technologies we employ behind the scenes are incredibly innovative and complex.
We have hundreds of developers constantly working to identify new ways to infuse the Wix platform with the most advanced capabilities that will help our users maximize their web presence. Wix now offers products that go way beyond website building like our email marketing solution, Wix ShoutOut, our contact management system, backend business tools, as well as industry-specific offerings for boutique hotel owners, musicians and restaurateurs.
Katrina: Wix is a "do-it- yourself" web development platform with customizable templates, how does that set Wix apart from other web development platforms out in the market?
Wix CEO Avishai Abrahami: While there are many other players in the space that offer website building solutions, Wix offers so much more than that. Not only do we offer our users maximum design flexibility and the ability to create a website that truly represents their vision, we created a comprehensive online platform enabling our users to build, grow and manage their businesses online.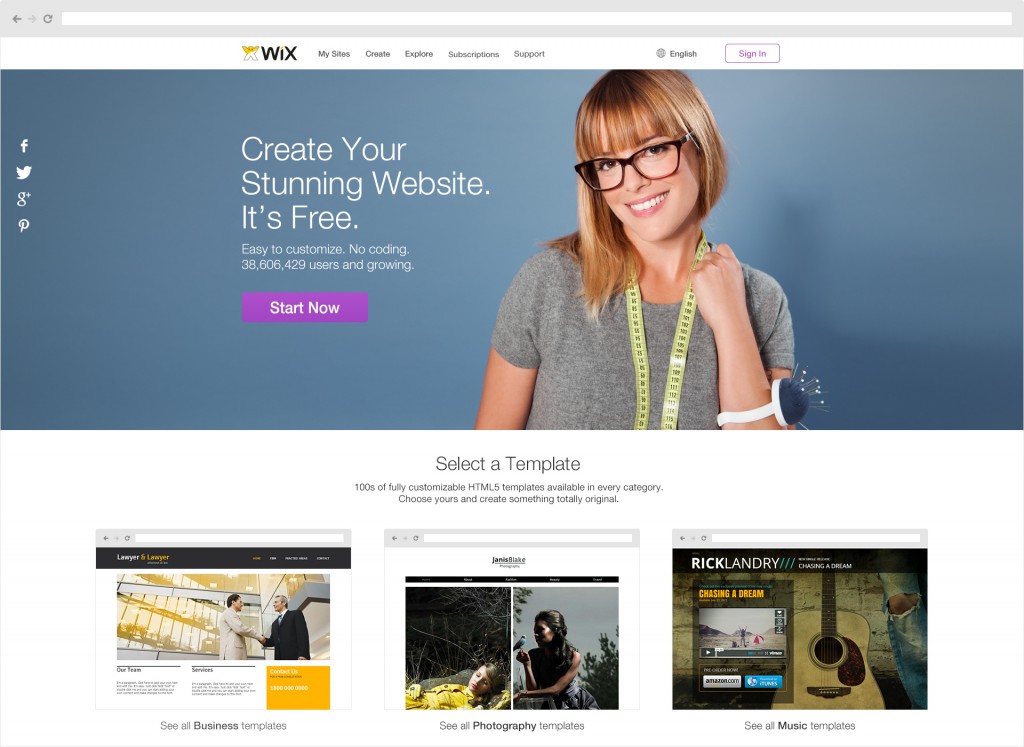 Wix CEO Avishai Abrahami: A professional-looking and beautiful website is crucial, but so is the functionality that is built on top of it. Wix is about giving small business owners all of the tools necessary to drive their success through a centralized cloud-based platform.
Katrina: What are the major functionalities, components and design that Wix platform has?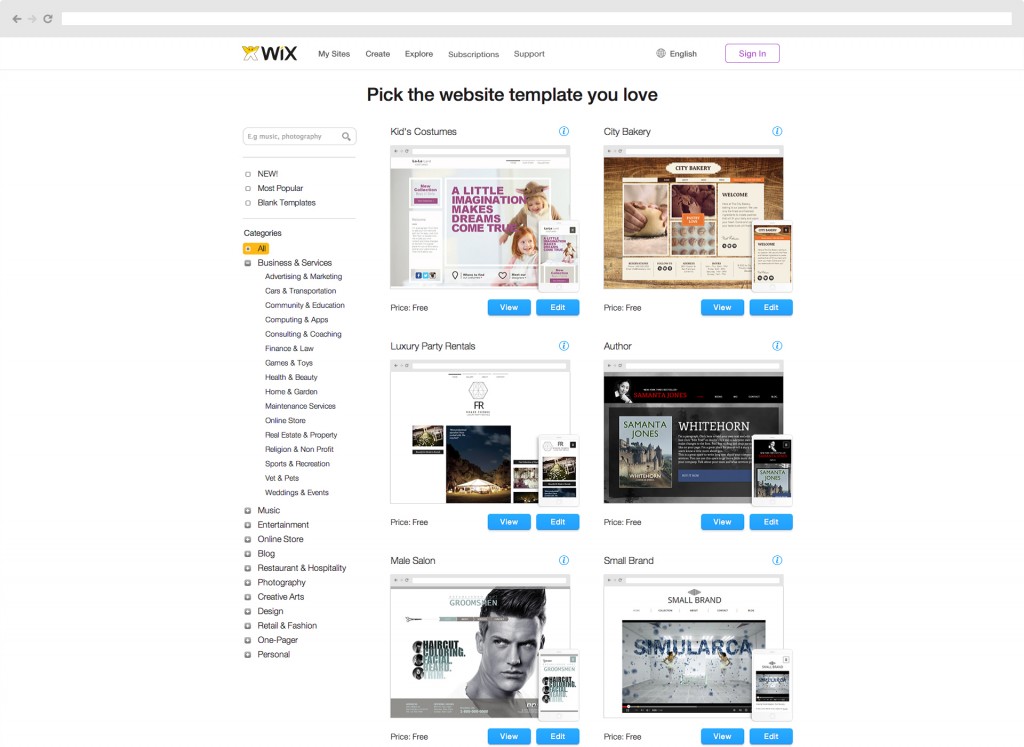 Wix CEO Avishai Abrahami: Wix offers an incredibly rich and powerful website editor that allows a user to begin the process of bringing their business online with a beautiful and effective website.
Once we've passed this stage, our App Market and dedicated solutions give users the ability to create not just a web presence, but a tailored online headquarters for their business. From back office tools to social media engagement to eCommerce, we are able to give them everything they need under one roof.
One of the things that sets us apart is the fact that we offer hundreds of beautiful and fully- customizable website templates. The templates are designed by an in-house team of incredible designers that are constantly scouring the web for the newest and most exciting ways to present a business venture.
No two users are the same and we try to provide a diverse palette that will cater to as many needs as possible. For example, before localizing our product for Japan, we sent a team to immerse themselves in the culture and utilize local concepts, designs and ideas to drive new templates that would resonate with our local users.
Katrina: For those that are putting up an e-commerce and business sites, what are the web development tools of Wix that caters to online entrepreneurs?
Wix CEO Avishai Abrahami: Our eCommerce solution, Wix Stores, provides all the tools to easily create a beautiful online store. With WixStores you can display products in stunning galleries, manage inventory and orders in a professional store manager, offer multiple payment methods, have your users enjoy a secured checkout process, add coupon codes and much more.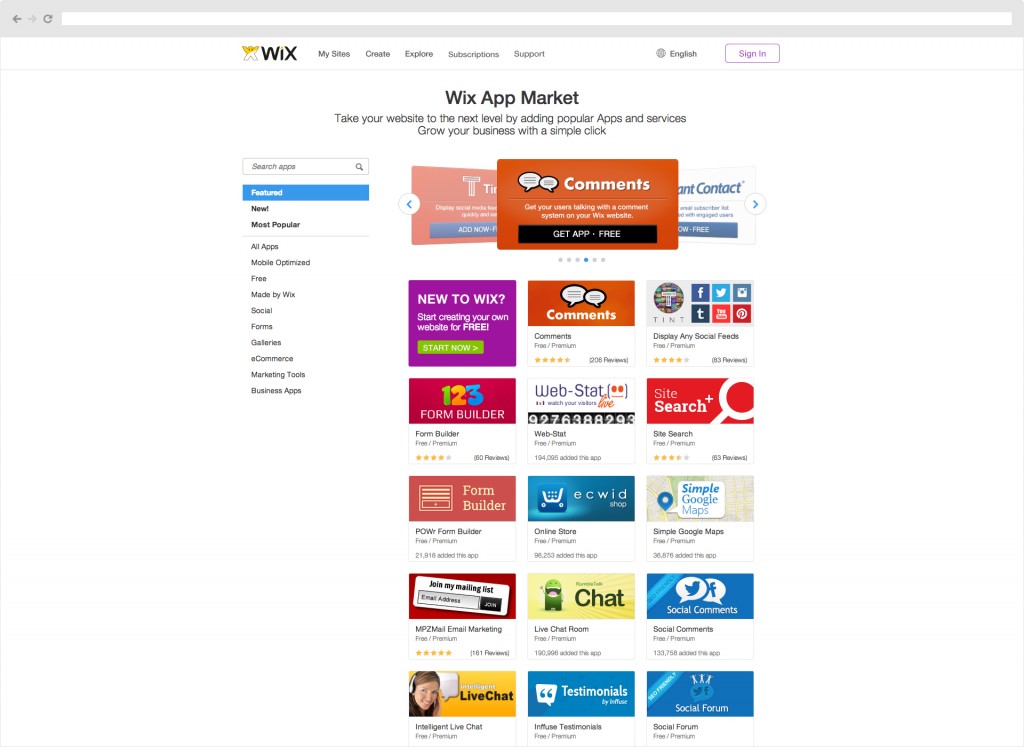 Wix CEO Avishai Abrahami:Beyond that online entrepreneurs choosing to create their online stores with Wix will benefit from all the other tools offered by the Wix platform, our mobile solutions, the constantly growing Wix App Market, email marketing and social media integration, contacts management and more,
Katrina: Google launched a new algorithm that puts more emphasis on mobile experience, what are the developments of Wix in response to this, for both web developers, businessmen and users or consumers? Can you give us more about the features of Wix's Mobile editor?
Wix CEO Avishai Abrahami: Google's 'Mobilegeddon' algorithm update shook up mobile search results, and the ones that had the most to lose from that update were SMBs who often lack the technology, resources or know-how to get on board. As the platform of choice for millions of small business owners, we understood a long time ago that an online presence isn't complete without a flawless mobile version.
That's why we developed a solution that automatically converts Wix-users' desktop websites into fully customizable mobile sites. Not only are all of our websites optimized for mobile, but they can be edited separately, allowing any business to maximize and personalize their mobile offering.
Katrina: One of the improvements in Wix platform is HTML5, what are the advantages of HTML5 compared to the Flash software? How does the move to HTML5 affect users? What are the strength points of using HTML5?
Wix CEO Avishai Abrahami: We launched our HTML5 editor in early 2012. While Flash still is a strong visual platform with a lot of notable capabilities, HTML5 provides new technological capabilities and solutions that are more fit for what we do.
When transitioning to HTML5, our goal was to create a platform that provides the same powerful and easy-to-use interface and design flexibility that our users have grown accustomed to, while ensuring that the websites created will be professional, visually stunning and above all accessible through all devices – desktops, tablets or smartphones. Making this transition, three years ago, enabled us to do all this, while continuing to develop the Wix platform, turning it into the comprehensive solution that it is today.
Katrina: What's new and upcoming for Wix that we must look out for?
Wix CEO Avishai Abrahami:Though, I'm not willing to tilt my hand and show you everything we've got happening, I can say that we have some very big plans for the next year.
We have a whole slew of new features and product guaranteeing that Wix will be the best and easiest way for small businesses, organizations or individuals to create a professional and dynamic online presence.
Katrina: What are the top five countries where Wix has a lot of users and paying subscribers?
Wix CEO Avishai Abrahami: Wix has over 67 million users worldwide, so our network is very distributed, but the US, UK, Brazil and Russia are among our largest markets.