Success Story of Wix: Interview with Wix CEO and Co- founder Avishai Abrahami
Ever wonder how you can make a website without coding skills or background in IT? Have you been stuck with designing your own website exactly how you want it to be?
When you thought you have come to a dead- end of ideas for your website, along came Wix, a do- it-yourself, no- coding website platform with over 100 templates to choose from. Wix has been one of the top performing website- building platform for  over nine years; it was founded back in 2006.
Created with the premise that Internet is free for all, Wix offers free professional- looking, powerfully designed templates and e- commerce solutions fit for businesses, e- commerce, creative designs, and blogging alike.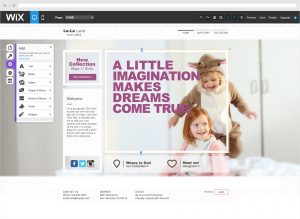 Moreover, we had the privilege to interview the Co- founder and CEO of Wix, Avishai Abrahami, to tell us more about his entrepreneurial journey, the technology behind Wix, and also the various web solutions and services provided by Wix.
The Idea for Wix: Simplifying Web Creation
Katrina: Wix started back in 2006, can you tell us how Wix started out? What made Wix what it is today? Where did the idea to make Wix came from?
Wix CEO Avishai Abrahami: In 2006, my co-founders and I were working on another start-up. As a tech entrepreneur with years of experience, I volunteered to develop our website thinking it would be super easy. But building a website was so much harder than I expected. A couple of frustrating days later, it was clear that we needed to go in a different direction – simplify web creation for everyone. So that's why at Wix, we grapple with the complex technology, so that you can focus on making the web work for you.
Katrina: I see so that's the purpose of Wix. You are a successful tech developer and entrepreneur, can you tell us how you applied your technical expertise in developing Wix?
Wix CEO Avishai Abrahami: To successfully lead a strong Internet company, it is critical to recognize that even the greatest amount of expertise is just a drop in the ocean.
Even from the very beginning, my co-founders and I always knew how important it was to surround ourselves with incredibly talented people who were willing to challenge our opinions and try new things. When you create an environment that promotes innovation and creativity, you have the ability to truly disrupt an industry.
If anything, I became an expert in realizing how little I know, and really appreciating the value of amazing colleagues.
The Entrepreneur Mind of Wix CEO Avishai Abrahami
Katrina:With that, Wix has been one of the easiest website creator in the web. Being a businessman, what was the turning point of your life where you came up with the decision to start a business and become an entrepreneur?
Wix CEO Avishai Abrahami:I don't know if there was a single moment that pushed me in that direction, just a recognition that being an entrepreneur was in my DNA. I loved the idea of looking at an established space and identifying what was missing and then filling that gap. It's an incredibly fulfilling journey.
Wix Culture in the Office
Katrina: Wix has several offices globally, what's the typical day in the Wix office?
Wix CEO Avishai Abrahami: When we built Wix, we worked hard to create a company culture that fosters innovation and creativity, so, there's no such thing as a typical day at Wix. What makes Wix unique is the people that work here. Beyond their sheer talent, our team knows to expect the unexpected. We work in a hyper dynamic space, where new technologies and opportunities constantly surface and I'm proud to have a team that is quick and excited to take on any new challenge.
Funding for Wix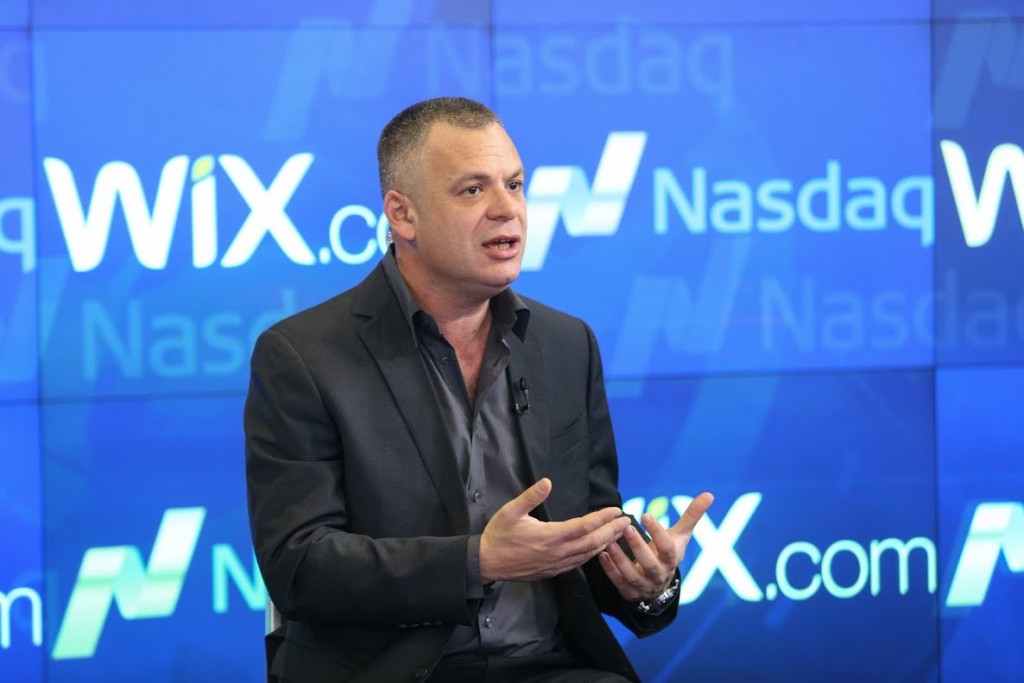 Katrina: Wix is a publicly- listed company. But when you started Wix, how did you come up with the funds to start the company? How did you approach the angel investors?
Wix CEO Avishai Abrahami: Originally, we approached our investors and received interest to start a file storage startup. Only after we had our initial eureka moment did we go back to them to tell them about our change in direction. We are incredibly lucky to have such supportive and amazing investors, that they immediately bought in. It speaks to the importance of developing really strong relationships with your partners and investors.
Challenges and Lessons faced
Katrina: I see and you have strong investors and funders backing up your company. As an Israeli company, what are the challenges that you faced to capture the US market and other countries abroad?
Wix CEO Avishai Abrahami: It doesn't matter where you are based, building a company to become a global market leader will always be incredibly difficult. Instead of focusing on the challenges, we chose to emphasize the unique qualities that gave us an advantage – a hugely talented workforce, a culture that promotes entrepreneurism, and innovation and willingness to take risks and try new things.
Any location is going to present challenges and opportunities and it's critical for an entrepreneur to maximize the benefits that their specific location offers.
Katrina: That sets you to an advantage point. What were the hard- earned lessons you got from being an entrepreneur?
Wix CEO Avishai Abrahami: It looks much easier than it really is. Every company has forks in the road that can lead off a cliff or drive it to amazing places.
The difference between success and failure is often learning to put aside your ego and trust the people around you. We've been very lucky to have an amazing team at Wix, and they are as responsible for our success as anyone else.
Future of Wix and Website Development
Katrina: What's your plan for your company for the next five or 10 years?
Wix CEO Avishai Abrahami: In 10 years, we want to see every small business owner effectively leverage the web to take their business to new heights, and as we already do for millions of people worldwide, we want to give them the easiest and most effective way to do so.
Katrina: About the market trends, what is the future of web development industry?
Wix CEO Avishai Abrahami: Eventually, every business will have a website. The companies that succeed the most in this industry will be the ones who look a step beyond and provide their users with the functionality they need to not just have a web presence, but to maximize that position to drive their business goals.
Katrina: For many startups who are struggling to get off the ground, what advice can you give them?
Wix CEO Avishai Abrahami: Learn as much as you can and go get things done. Read as many books as you can about business development, management, and how to do things. The more knowledge you have, the fewer mistakes you'll make.