Direct attach cable is a type of sheathed high speed cable featuring SFP connectors on either terminations. The main utility of direct attach cables lies in connecting routers and servers. Top-rack interconnections in data centers are made of 10g direct attach cables these days providing better alternative to RJ 45 connectors that are losing their foothold due to bulkier interface and availability of very few equipment and protocol appearing in their compatibility matrix. For any short range connection measuring as smalls as 5m to 10m, a better performing direct attach cable offers easier and more affordable solution.
How to select an ideal direct attach cable for modern day data center connections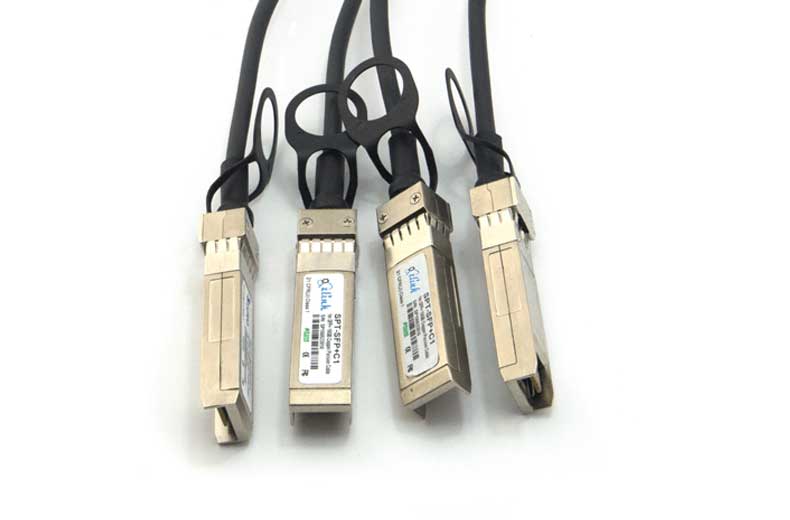 All vendors design compatibility matrix for the 10g DAC cable so that user may know if they have made correct purchase decision. Compatibility with the intended equipment such as NIC, Server or Switch is very much essential else the whole purpose of cabling can get defeated causing loss of both time and money.
Compatibility matrix for most popular media choices
With the development of switching standards, the rampant use of direct attach cable has been in vogue. The direct attach cable is made compatible with all short range optical modules. The low latency and the absence of expensive real optical components make direct attach cables a cost-effective solution for ToR (Top of the Rack) interconnections. Thus, these cables are ideal for server-to-server and switch to switch, and also NIC to NIC connections.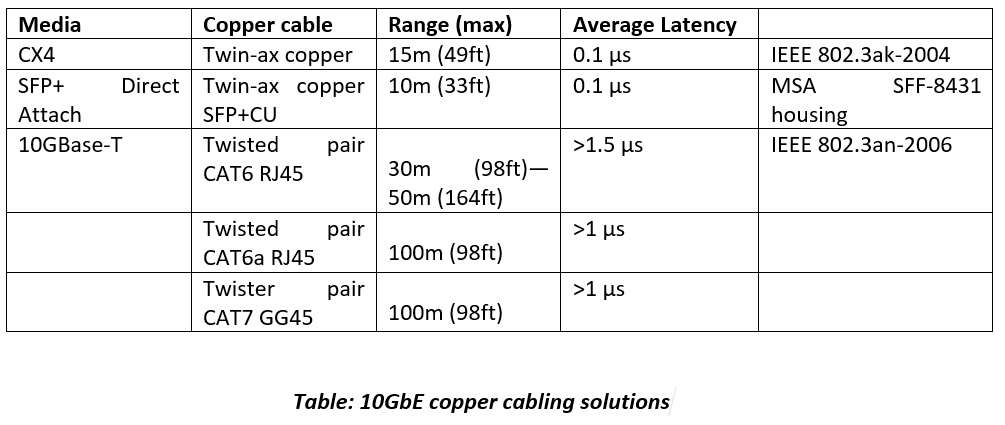 DAC cable offers simplified rack cabling solutions while ensuring high port density essential for 10GbE applications. Since patch cables can be dispensed with by using DACs, these make the networking hassle-free as well as quick. Modern day data centers witness lot of movements and expansion programs. The DAC cables introduce flexibility in vertical cabling management and makes requisite rack movements hassle-free.
Data sheet – refer it for finding the best possible connectivity solution
Another valuable source of information to refer while purchasing the direct attach cables is the data sheet. The vendors like Cozlink tabulate the important specifications of the cables to help make cognitive purchase decisions. The buyer has to be aware of the RoHS compliance, storage temperature range and MSA compliance features for ensuring that the direct attach cable purchased will certainly meet the purpose.
A typical specification sheet may look like this: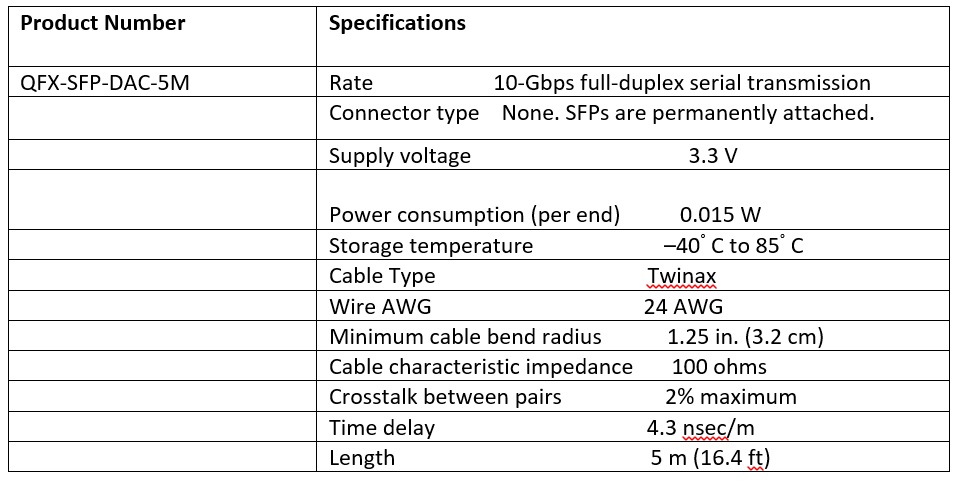 Direct Attached Cable – Active Vs Passive
Comparing active optical cable vs. passive optical cable is required to understand the essentiality of introducing active component when passive variants were already good and provided the cheap alternatives to real optics containing expensive transmit/receive interconnects. The makers have introduced high speed alternatives (40G QSFP+ transceivers) and their data sheet says these won't work with passive direct attach cables.
Passive direct attach cables are simple connecting solutions that do not perform any signal processing, amplifying etc before transmitting it. This cable just transmits the signal as it is in end-to-end connection. Till now, the processes of signal boosting etc was carried out in the SFP+ switch itself. But, in want to lower the upfront cost of switches, the ports of the newer lot were deprived of this signal processing. In the absence of such circuitry, the delay caused in transmitting the signal made life hell for the network managers.
Active direct attach cable has built-in signal conversion, signal conditioning, amplifying chipset that actually adds to the overall cost of this cable. The switch and AOC set-up still costs comparatively less than what a switch alone used to cost previously. So, in simple words, Active DAC is just a passive direct attach cable with additional feature of built-in electronics. It helps lower the cost on the switch as not every port is to be made smart with signal processing chip-set.
How to troubleshoot SFP+ cable assembly problems
10Gbps Active and Passive Cable Assemblies are compatible with any MSA compliant port of a switch or server except in those equipment where electronics feature of AOC is essential. When you plug the SFP+ DAC cable into the intended equipment and it does not function, the different cable should be plugged into the ports of the same switch to find out if the cable is flawed. If the next cable assembly is also not delivering the desired results, then there, certainly, is a compatibility issue between the servers or switch or the port may have become faulty or corrupt.
Conclusion
Cozlink 10G SFP+ twin axial cables are perfect for easy and seamless deployment in ToR architecture. The users of DACs find them low power solutions than optical interconnects. The latency period is quite low enabling better connectivity and faster signal transmission. These cables consume less heat and most importantly, are very low in price.
You may find cable lengths ranging between 3m to 10m; the active optical cable provides flexibility of length choice while the passive cables are available only in predetermined lengths.