Are you planning on buying a car for your business? This is a big decision to make and not just because it is a lot of money to spend as the vehicle will need to be right for your company and help you to succeed with your daily operation. Read on for a few of the main considerations to make when choosing a new company car.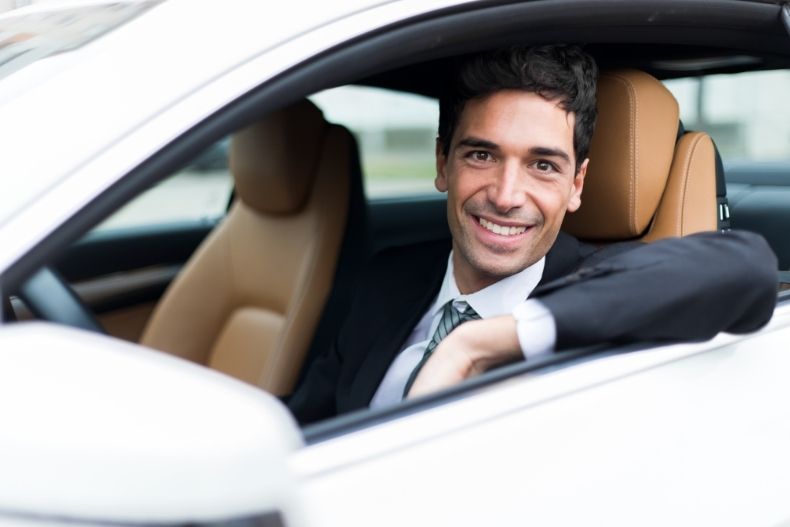 Car Style
First, you need to work out what type of car is best for your business and this will depend on what it will be used for, how many people will be travelling in the vehicle and where you will be driving it. If you are in the city, for example, then you might find that a hatchback is a good option but if you need something with more interior space then an executive car could be a good option.
Colour
Colour is also an important choice and you need to think about what the colour communicates about your business. Black is always a smart choice for a business car because it looks professional and sleek, it is practical as it is easy to clean and there is good availability. Silver can also be a good choice and offers a more modern look but you should avoid white because every marks shows and you do not want to arrive to an important meeting in a vehicle which looks dirty.
Buying Second Hand
It is smart to shop in the used car market for a company car because you can make big savings, get more for your money and it should not be too hard to find what you are looking for as such a big market. It can also be dangerous, though, with fraudulent sellers, used car scams and dealerships trying to rip off customers. This is why it is essential that you go with a reputable used car dealer so that you can shop safely, plus you will often find that they will offer extended warranties and provide a high level of support to help you to make the right decision.
Pricing Options
Following this, you may also want to think about what the best method of payment is for the vehicle. It can be tricky to afford the cost of a car upfront so you may want to look into a finance deal which can make it much easier to manage for your business with monthly payments that would coincide with monthly revenues and payments that your company receives.
Milage
Shopping in the used car market can be a good way to get more for your money, but you may want to be wary of any vehicles that have high mileage on the odometer. Opting for a low or mid mileage car means that you can use the car regularly and not have to worry about having an extremely high number of miles on the clock when the time comes to sell the vehicle – this will help to avoid taking a large financial hit.
The information in this post should help you to find the right vehicle for your particular company. This is a major business decision to make so it is important that you are aware of the key considerations and know-how to find the best vehicle for your business so that it will be a car that you can both afford and rely on.