The Cebu Chamber of Commerce and Industry (CCCI) spearheaded a Labor Relations Forum on the issue of "endo" and contractualization last August 19 at the Golden Prince Hotel in Cebu City. Attended by more than 300 participants, the forum tackled existing rules and regulations of the Department of Labor and Employment (DOLE) and its latest department orders and issuance regarding labor standards. There was also a brief review on the pertinent Labor Code provisions on contractualization (Articles 106 to 109) and a discussion on DOLE Order No. 18-A given by Atty. Roy Buenafe of DOLE Region 7.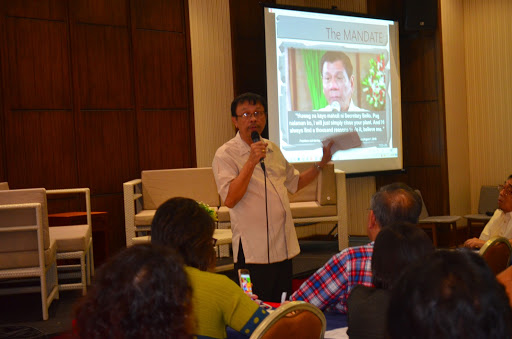 Ending "endo"
Regional Director Exequiel Sarcauga said the new administration is bent on its policy agenda of ensuring compliance of both the business and labor sector with labor standards. He also highlighted the fact that the Duterte administration is calling for an end to the so-called "endo" practice with the president himself threatening heavy sanctions on those who will use it to prejudice laborers.
"Endo" is a colloquial term that refers to the End of Contract system, a practice wherein companies end employment contracts to avoid the regularization of their workers.
"But there is nothing to fear if you are compliant with labor laws." Atty. Roy Buenafe said, referring to the new DOLE issuance on the prohibition of labor-only contracting.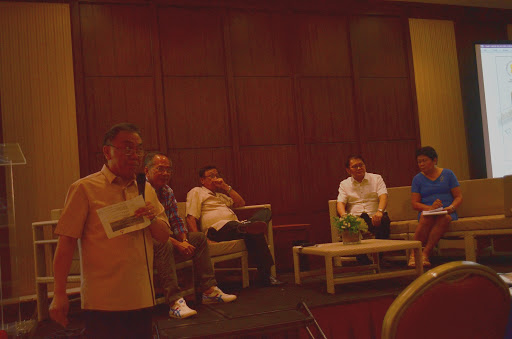 In the later part of the forum, a panel discussion was conducted and joined by Regional Director Exequiel Sarcauga, RTWPB Business Sector Representative, Atty. Jefferson Marquez of PMAP Cebu, and PMAP Cebu President Nenit Theresa Mantalaba. The discussion was moderated by Mr. Fred Escalona.
Pending bills
In his reaction speech, Atty. Marquez mentioned the fact that there are pending bills in the House of Representative and the Senate that could change the way businesses deal with contractualization if passed.
One of the said bills proposes to prohibit fixed-term employment and to instead consider those who work on fixed terms as "regular project employees." Another bill proposes to prohibit contracting altogether if the services contracted is considered necessary and desirable for employment.
"We must face the reality that these bills could be passed which could change the labor-management status quo," said Atty. Marquez.