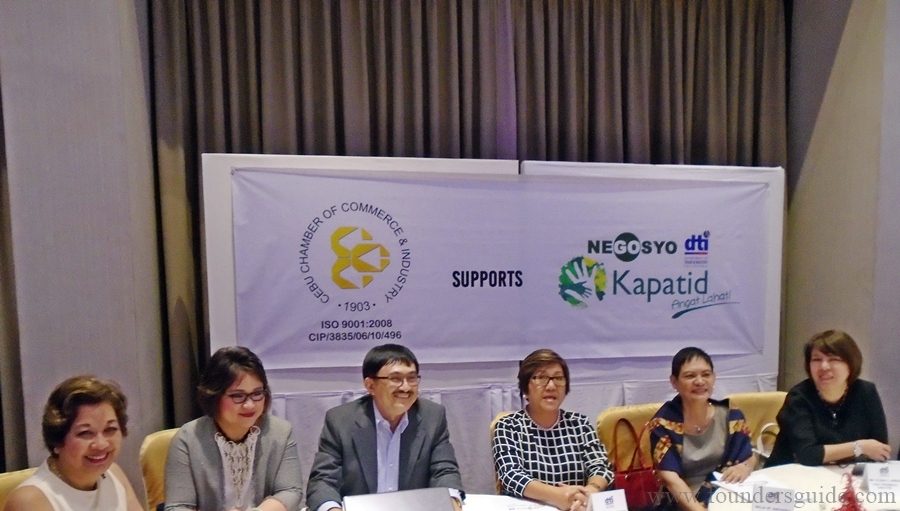 Last Friday, the Cebu Chamber of Commerce and Industry (CCCI) formally sealed an agreement with the country's Trade and Industry Department.
The pact is done in order to support the Department of Trade and Industry DTI's mentorship program for micro, small and medium enterprises (MSMEs). Named as the Kapatid Mentor Me Program, the project is set to roll out in Cebu this coming October 7 at the Waterfront Hotel Cebu.
The said program which is a spin-off of DTI Secretary Ramon Lopez's "Go Negosyo" initiative aims to help micro, small and medium entrepreneurs alleviate their businesses through the weekly coaching and mentoring by business owners on different functional areas of business which will be held in DTI's Negosyo Centers all over the Philippines.
The mentorship program which is composed of two phases will take place for 12 consecutive weeks. The first phase which is open to general public will focus on business awareness, values deepening and mind-setting. CCCI and DTI are expecting more than 300 participants with no specific targets. On the other hand, the second phase will specifically focus on certain management areas of the business. Unlike the first phase, the second one will only cater to the 20 chosen participants who are initially screened.
The two phases of the program are indicated in the module created by the CCCI and DTI. When asked about the possible emergence of issues regarding fundings, CCCI Executive Director May Elizabeth Ybañez explained that the module will not only tackle what entrepreneurship is all about, but also how entrepreneurs can utilize their current finances.
CCCI VP Mr. Virgilio "Noynoy" G. Espeleta said that they are expecting 50 participants to finish the mentorship program with them along with a pool of mentors. CCCI is now accepting interested mentees. If the number of registrants will exceed, they are planning to set another batch of mentees.
Espeleta disclosed that they are now holding an initial list of mentors and are open to accept more. Each mentor will be assigned to deal with one specific topic.
Now what comes after the 12-week program? The successful mentees will be required to submit a business improvement plan which they have to present before their graduation from the program. Members of the CCCI will adopt them as their younger kapatid to further support and mentor them.
Aside from the Kapatid Mentor Me Program, CCCI and DTI will also support the mentees with their Adopt-an-SSF project and Inclusive Business practice.