Applying Basic Public Relations Strategies to Your Startup Company
Public relations represents a crucial component of many startups' growth strategies. It is essential for establishing connections with the public and developing brand appeal and credibility.
Many entrepreneurs rely on word-of-mouth as means of publicizing a new business. However, keeping the public's interest, building a relationship with them, and maintaining your company's credibility—which are vital in growing your startup company—require more than just buzz and gossip. There are many ways to achieve that nowadays, especially with technological development and online innovation, but the traditional and the basic practices never fail — and here is where, how and why public relations (PR) should come into the startup picture, too.

You have most probably read several articles about public relations, commonly termed as PR, and checked out some of the credible PR firms in your areas. From a startup perspective, perhaps your immediate thought was, "I can neither afford to put up my own PR department yet, nor outsource a PR firm. What should I do?"
If you've asked yourself the same question, too, then you're in the right place and you can find the answers when you continue reading this post.
What should you do with your minimal budget? How can you still do PR?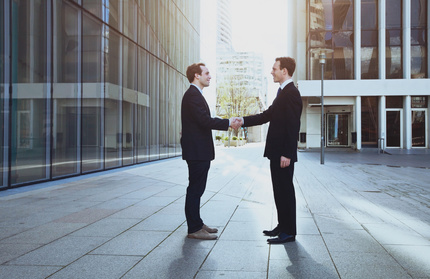 Be your own PR "As founder, co-founder or member of the pioneering staff of a startup firm, it is very important to acknowledge who you are, why you are in the business in the first place, and what is your mission and vision for the business, because when you know these things, you definitely can be a good publicist of your own company," said April May Tudtud-Ramos, General Manager of Phideo Cebu Concepts, Events and Publicity.
"In communicating to the public, you need to have a better understanding of what you want the people to know. You are a brand of your company yourself, you know your company better, therefore, you can be your own PR person for the time being," Ramos added
Ramos has been a professional writer, public relations consultant and publicist for more than 15 years before she started her own marketing and publicity firm based in Cebu City, Philippines. If you read on, you'll find some tips she shared on how to be visible to the media and maintain a good relationship with them.
Be committed Ramos notes that good PR can prevent miscommunication that may be detrimental to the branding of your company. You should always commit yourself to promoting positive publicity in all aspects of your business.
Attracting media coverage and getting your message across, however, is not always enough. Capturing the interest of the media and the heart of the public isn't always enough. You should always walk your talk and deliver whatever has been promised. Make sure that information in press releases and attachments files are double-checked before they are circulated through the media.
Upholding accuracy is one of your utmost commitments to your company and to the public.
Stay connected As earlier mentioned, it takes more than just word-of-mouth to grow a business. You need to constantly get in touch with the public and in this aspect, you need the help of people who can broadcast your message to a much wider audience across a variety of platforms—the media.
Of course you can also rely on Facebook, Instagram, Twitter and Vine among other mediums to create awareness and network across target markets. However, remember that getting published in the newspaper and magazines and getting aired on radio and television helps add credibility to your product or services. When a trusted institution endorses the credibility of your products and services, it means a lot to the public.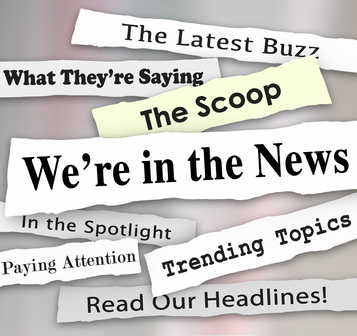 Even a half-page feature about your newest promo published by a trusted community paper can help you find potential business partners, enhance your customer base, and increase sales, among other possibilities.
Good PR is also about consistency. In your public relations strategy, include the schedule and complete details of your planned publicity releases, as well as a list of media contacts, and find ways to constantly get in touch with the editors or producers without annoying them.
Ramos believes that public relations is the heart of an organization or of a business. She also pointed out that PR is fundamentally communication. Always keep your lines of communication open and you're well on your way to boosting your business.
Media accessibility and visibility
How startups can build a relationship with the media
In newspapers, numbers, emails and names of editors are often published in some of the sections. Create a database of editors' contact details. When initiating contact, be sure to send them an email and/or call them. Don't feel afraid to contact these people because they are usually very friendly and are looking for stories, too.
How startups make media remember startups
Set a meet and greet event with the editors. Sometimes a few tokens of gratitude can be given on special occasions. Keep sending them regular stories or press releases.
Also, in the case of print media, regularly placing paid advertisements can help nurture a relationship. This way, you not only expose and promote your brand, but also support the paper and help them exist.
How can startups attract media to cover their events?
Create an event for a good cause that would benefit the general public. Avoid making it too commercial. Focus on a key benefit that would meet the needs of the general public and the media might cover it.
How startups get published in the media
Send photos and press releases to the media. Also, try to look at the newspaper or check out the medium of your choice. Learn how press releases that are published are written. Study the presentation of the newspaper and try to make something that will fit to the newspaper's character.
Also, once you send them your press release, don't hesitate to talk to the editors if your press release was received and if it will be used. Ask their advice on how you may change it to suit their needs.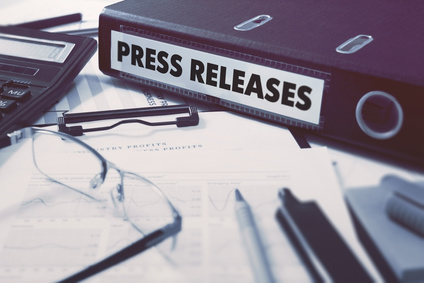 In writing your press releases, don't forget the basic Five Wives, One Husband rule – What, Where, When, Who, Why and How. Try to answer these questions in bullet forms first, then you can convert the details into sentences. Consider what is most important and put it in the lead or the first paragraph, and the rest of the details follow. Pair your press releases with a nice photograph, video or music or you can include all three, especially if you intend to have it also published online.
How can startups maximize public relations tools?
Public relations encompasses both marketing, which is a selling technique, and advertising, which is a set of creative props intended to support marketing. Sometimes there's confusion as to how they're different, but you'll eventually get the hang of things.
Study your brand well and check when and how you can maximize each of these tools, according to your purpose.