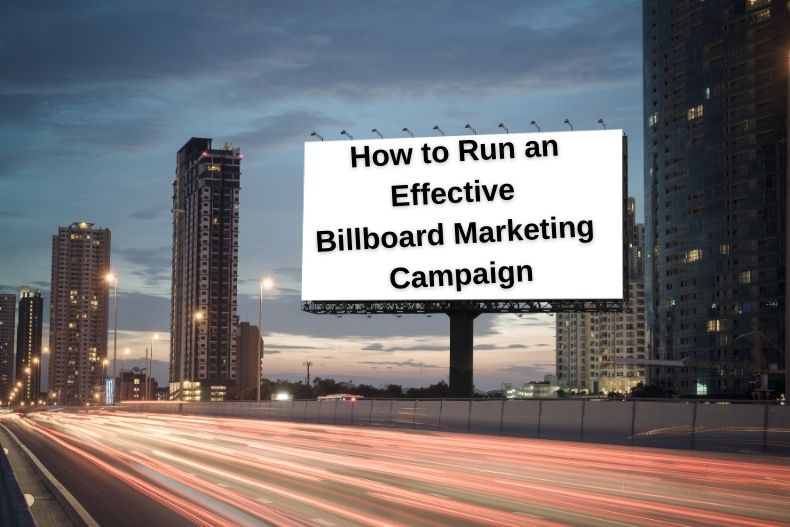 Bring Your Message to the People
For nearly 200 years, billboard advertising campaigns have been used to promote businesses and events successfully. Bringing your message to the correct audience is the number one goal of advertising and promotion, and billboards are an excellent, cost-effective way of doing that.
Print or Light?
Traditional billboard presentation involves large format posters, and you own that piece of advertising space every second of every day. Your message can become an iconic part of the landscape.
LED billboards offer the possibility of time-sharing. Typically, your message will stay on display for 5 to 8 seconds, then some other advertiser's message takes its place. How often your message comes around again depends on the billboard's location and how many other clients are willing to pay for that same piece of exposure. Of course, you don't have eight seconds to get the viewer's attention. You get from 1 to 3 seconds, and then the viewer has the rest of the 8 seconds to read and comprehend the message.
A big challenge in any signage layout is distraction. The more graphic elements on the sign or screen, the less chance the "money" message will be remembered. If your viewer is in a moving car, with an environment that presents other distractions, it's crucial to keep your message focused, simple, and clean.
Rolling Billboards
What if your audience is not on the move? What if they are sitting in an outdoor cafe, standing in line for public transportation, or otherwise stationary? Your billboard can be a movable piece of promotion that will catch people's attention, even if they are in a location where traditional billboard presentation is not possible. Rolling billboard trucks can carry your message on both sides and the back panel. They can handle large format posters or LED screen presentations with static images or video.
Successful Campaigns
Los Angeles Attorney's called The Accident Guys has a tremendously successful billboard campaign throughout Southern California. In one of their billboards from summer of 2020, they tell the COVID-era viewer to "Post A Mask Selfie And Tag The Accident Guys And We'll Donate $5 To American Red Cross."
Why is this campaign so successful? They don't even ask for your business. Isn't that the number one goal – to bring your message to the people?
It is successful BECAUSE they don't ask for your business. And yet, this campaign generates an enormous amount of business. It has a happy looking young man in a mask; it contains the word "American," and most importantly, it asks the viewer to participate in a fun activity.
That activity produces free visibility for the company all across social media. It isn't completely free. It costs the company $5 per posting, all of which is a tax write-off at the end of the year. It has made them iconic.
The Accident Guys billboards always have a recognizable orange background so that viewers can pick them out at a glance. They are seen all across Southern California and have made the company ubiquitous in that region.
There is a similarly successful billboard campaign in Las Vegas by a specialized legal firm called Ticket Busters. They provide a service whereby serious traffic infractions are reduced to the equivalent of a parking ticket. They have bright pink billboards all over the Las Vegas valley, with a state patrol officer's cartoon drawing. Their office building is pink. According to the billboards, if you wear pink clothing when you see them, you get a discount.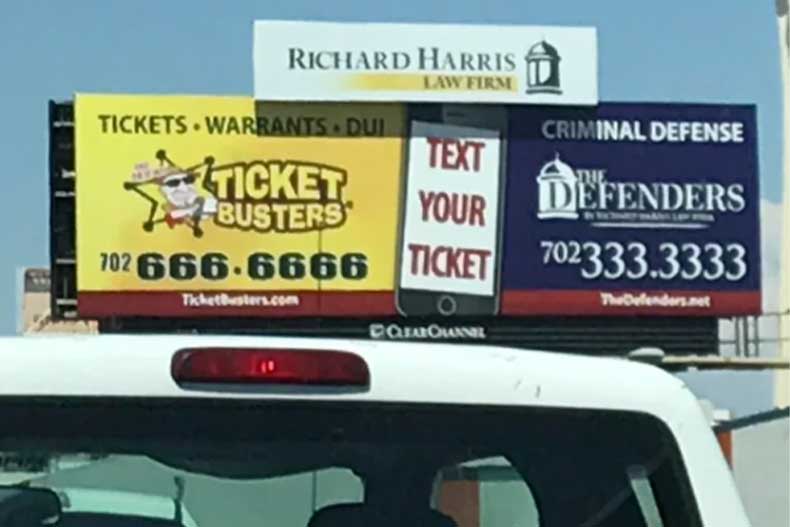 Ticket Busters made themselves a Las Vegas institution in the same way The Accident Guys did in California – with a clear, focused, imaginative billboard campaign. And so can you and your company.