Taglines for establishing brand and expanding customer base
Author: Korinna Lucero
How can you catch a customer's attention in seconds? A new study by Microsoft suggests that the average human attention span fell from 12 seconds in 2000 to only 8 seconds in 2013. The study further suggests that our attention decreases the more we interact with digital mediums.
Attention plays a key role in advertising. How can you educate customers about your company in a span of 8 seconds?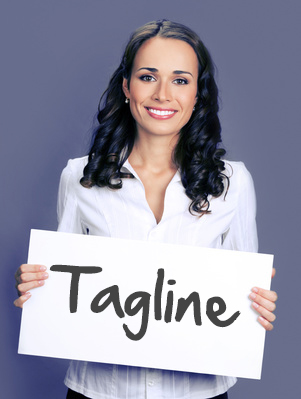 The answer: taglines. While logos serve as visual representations, taglines serve as audible ones according to HubSpot.
Tagline-making is never easy
Startups oftentimes disregard the idea of having taglines as this means additional expenses, including hiring a copywriter. What they might not foresee is the fact that they are beneficial in the long run. They are essential for startups as business owners strive to establish their brand and then, expand their customer base.
3 Simple Steps to a Great Tagline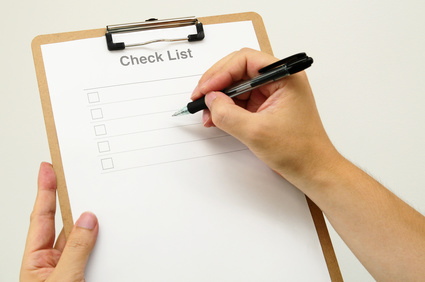 Tell what is "what"
Being direct is critical. As mentioned, you only have 8 seconds to explain your company's purpose. Font, colors and other design elements used are also taken into account in relaying your message.
Relaying your message is crucial in creating a "name" or what we call branding.
Create a "feeling"
In Timothy Foster's work entitled "The Art and Science of the Advertising Slogan", he mentions that a tagline should reflect the brand's personality; "…think of the brand as a person. Then consider whether the line works for that person. Does your product or service exude sophistication or is it innocence?"
Whether you want to sound humorous or formal, everything is up to you as long as you live by your tagline.
Stand out– be unique and competitive
Standing out means you have to be unique. Your company surely has something different to offer to the market and that is that is the kind of message you want to relay through your tagline. What sets you apart from other brands? What makes you unique and makes consumers want to purchase your products?
Standing out also means going beyond being original: you want your brand to be competitive as well. In the same work mentioned, Foster also considers this to be an important quality of a good slogan as it will prevent consumers from confusing your own brand with your rivals'. Basically, being unique and competitive complement each other.
It is important that the slogan adheres to your brand's theme. By reading your tagline, consumers will then know that this is your brand, this is what your company is all about and most importantly, will tell themselves: "I'll patronize this brand."
Then what makes a good tagline? You don't have to think much. A tagline has to be: simple and succinct.
5 STARTUPS THAT CREATED A ROAR WITH THEIR TAGLINES:
Headspace "Treat your head right."
Founded in 2010, Headspace helps its users relax and meditate anytime and anywhere through their free mobile app and other free services.
Slack "Be less busy."
Slack eases a company's communication barriers through its messaging app specially made for teams. Slack creates a central email hub by integrating a wide range of services including Google Docs, Dropbox, ZenDesk and GitHub.
It was founded in 2013 and registered 8,000 companies just 24 hours after its release.
The League "Date. Intelligently."
Founder Amanda Bradford believes it only takes two words to tell users what her app is all about. The app highlights exclusivity and accepts users based on their LinkedIn profiles and friend networks. It also uses a secret algorithm that allows profiles to be viewed only by those who meet their preferences while blocking out friends and business connections.
Since The League's launch in San Francisco in January, it has gathered over 100,000 names on its waiting list and recently opened an office in New York. Bradford says the company is growing by 50% month-by-month.
Honor "Home care like you're there."
Honor helps users care for their parents without actually being present. It was founded in April this year by Seth Sternberg. In an interview with Tech Crunch, Sternberg says he came up with the idea when he visited his mother in Connecticut and worried about her well-being while he is away.
In July 13, Honor announced that it will be offering $1 million in free care across 10 cities in the United States. Care like you're there indeed.
Bizceed "Proceed to Succeed!"
Bizceed envisions an online platform for distribution of reliable business-related information. As a startup, it leaves no man behind as it launched Founder's guide to help entrepreneurs not just in Japan but, all over the world.
Together, let's all "Proceed to Succeed!"
by(Korinna Lucero)