As part of Parkmall's initiative in gathering people who share the same passion and interest, the mall held its first ever Media Day event. Dubbed as Friday Flyday, Parkmall invited Cebuano bloggers to explore VisMin's first indoor trampoline park, Extreme Aeropark has to offer.
During the event which was held last Friday, guests were divided into two groups right after registration. All of them were given the chance to enjoy a game out of the four given choices offered by Aeropark. A guest was given the chance to choose if he/she would like to play Dodgeball, Wall Climbing, Ninja Warrior and Bubble Soccer. Each game has its own wonder and thrill which let all of the guests experienced fun and excitement at the same time.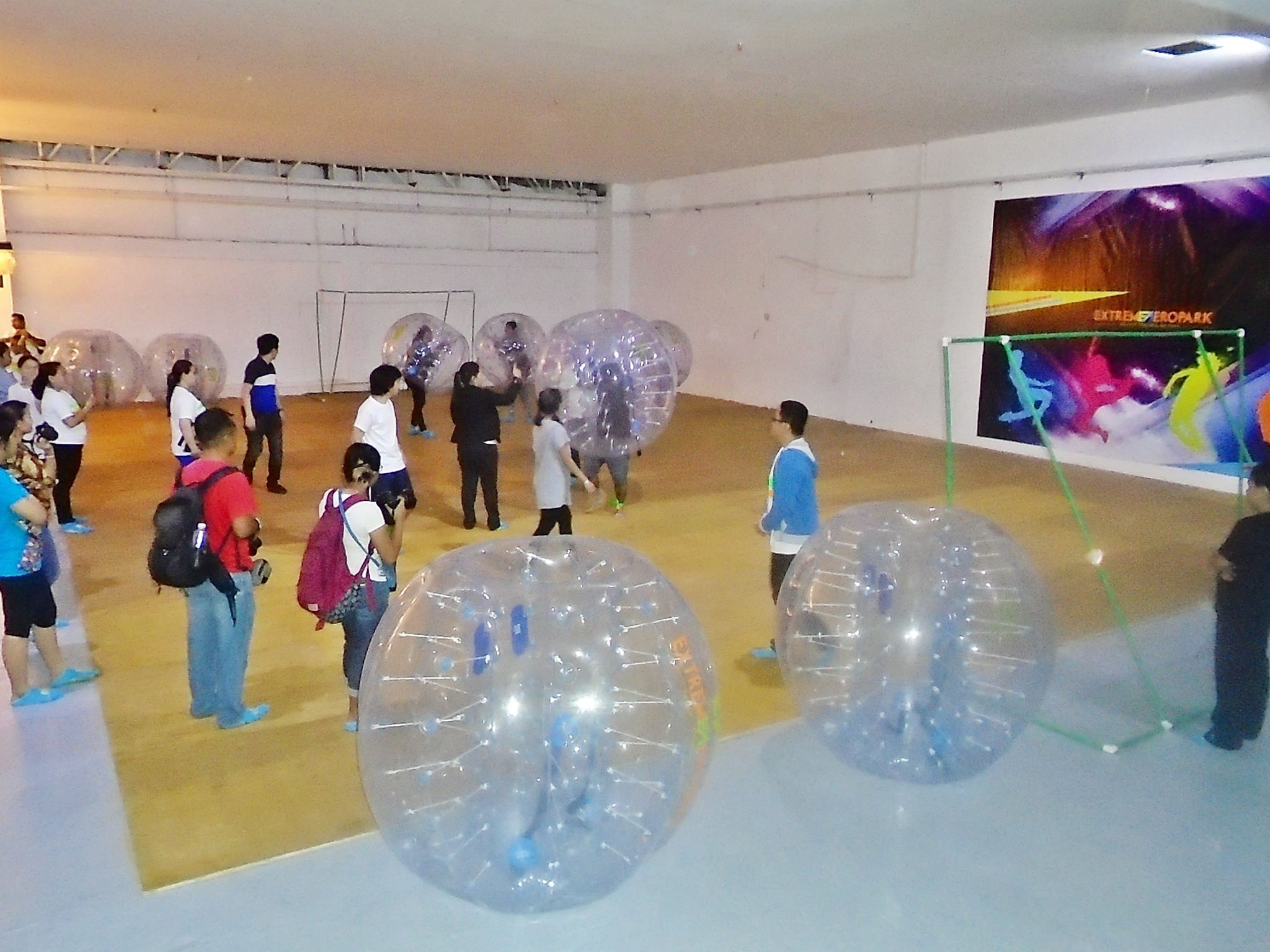 Just in case you are wondering why the place is called Aeropark, it comes from the Greek word aero which means air. And that's because Extreme Aeropark simply wants their guests to feel the fun in flying. Combined with a pile of extreme activities, the place is called Extreme AeroPark and its games are called EA Games.
Aeropark wants their guests not just to have fun but also to stay fit and fab. In that sense, they introduced trampoline jumping as a new way of working out without compromising fun and adventure. In case you do not know, Parkmall is the first mall in Cebu that offers free fitness activities like Zumba, Aerobics and Dance Jam. All of which are still done every week. Extreme Aeropark is the mall's second non-traditional fitness center, following ALA Boxing Gym. Perhaps the only challenge for the Cebuanos now is how to stay healthy in a non-traditional way.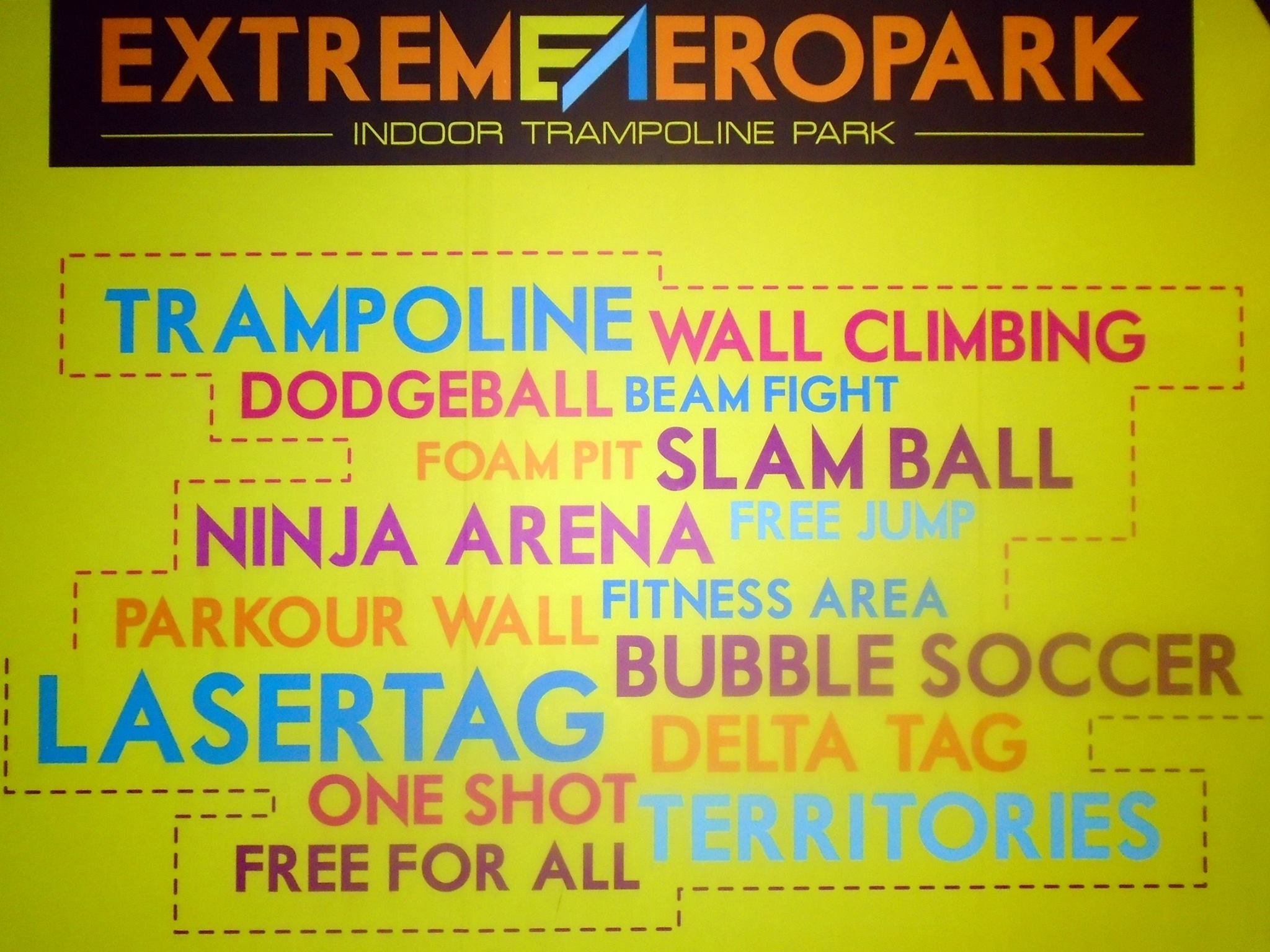 Aside from trampoline jumping, Extreme Aeropark also offers other physical activities which makes it one of a kind indoor trampoline park in the Visayas and Mindanao area. Guests can enjoy invigorating games like dodgeball, wall climbing, laser tag and the breathtaking parkour. To add more spice on their offered activities, three unique activities were also added by Aeropark: the Extreme Slam, the Bubble Soccer and the Ninja Warrior obstacles. All of those activities can be played alone, but are better played by groups.
With its 1,700 sqm of interconnected trampolines, Extreme Aeropark houses only the best state-of-the-art equipment for their guests. If you want to bond with your family or friends, Extreme AeroPark is the best place for you. It is also ideal for team building activities and reunions.
Extreme Aeropark currently offers three play time options. You can play for 30 minutes, for an hour or for an unlimited time. If you want to experience the fun of flying and flipping while staying fit, go visit Extreme Aeropark at the 2nd floor of Parkmall Cebu. For more information and any questions, head over to their official Facebook account.