The daily commute is a huge part of life for many people and it can have a direct impact on the success of a business as you will want employees arriving at work feeling calm, fresh and ready to take on the day. Unfortunately, this is often not the case if they have to sit in traffic for hours or rely on unreliable and overcrowded public transportation.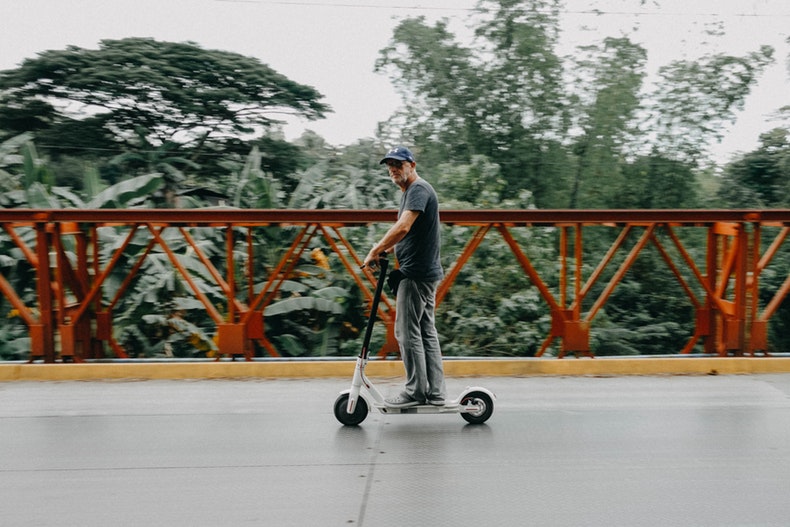 The Rise of Electric Scooters
In recent times there has been one rising trend which is revolutionising the daily commute and a benefit to both employees and employers. This is the rise of commuter scooters which are electric scooters for adults that can make it much easier and quicker for people to get around. Walking to work is an ideal option as it is healthy and free, but unfortunately it is not possible for many people because the journey is too far to walk each day. An electric scooter solves this problem as it is faster than walking and requires little energy but it still allows you to make your own way to work. In addition to this, it is an environmentally-friendly option which is key in a time where this is becoming increasingly important.
Electric scooters are perfect for urban areas and they can even be folded which makes them portable and easy to tuck under your desk. It eliminates the need for a parking space which can be a huge problem for those that need to drive to work each day. An electric scooter could save you a huge amount of money in the long run as there are no fuel costs or public transportation costs and they can be affordable to purchase from places like Skatehut.
Shared Scooter Schemes
In some urban areas, there is also the rise of shared electric scooters. This is similar to a car-sharing or bicycle-sharing scheme where commuters can use an electric scooter which is picked up and dropped off in an arbitrary place in the service area. This makes them particularly convenient for first/last-mile mobility which is important for those that rely on public transportation for their commute each day. This is a relatively new trend but it is easy to see it continuing to grow and appear in major cities all around the world. The trend has also helped many startup businesses using e-scooters. With more people getting interested in using them in their daily commute in the city, scooters are good investments. Some can even be used for outdoor adventures. According to Jason May, a scooter expert, "electric scooters certainly can go uphill. The rule of thumb is the steeper the hill, the harder is it for the scooter to climb. It all comes down to rider weight, type of lithium-ion batteries, watts, tire material, the weight of the scooter, aerodynamics, etc.
Scooters have started to revolutionise the daily commute which is fantastic news for employees that have a difficult journey and for employers that have staff coming into work each day late and/or stressed and tired. In addition to this, a scooter is a healthy option and one which is affordable and environmentally-friendly. With so many benefits, it is easy to see why so many people are now either purchasing their own electric scooter or using the excellent shared electric scooter schemes in certain cities.