It is safe to say that being in the coffee industry is easy at times. Other times, however, it can be very difficult. The competition is fierce, but it is something most people drink daily. So, what can you do to make your coffee business stand out from the rest of them? We have a few ideas so that you can take your coffee business from every day to extraordinary.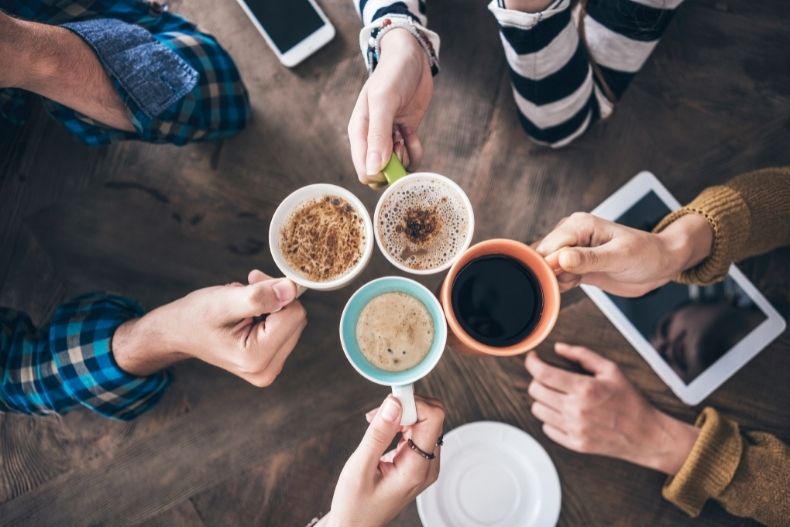 Custom coffee bags
Though most of your business is done in person at your shop, you don't want your customers who brew at home to be left out. So, let Intelligent Blends custom coffee bags help you stand out from the crowd and get noticed. You can put your logo on them, have them tell the history of your business, or the history of coffee. The possibilities are endless when it comes to what can be done to make this a unique selling point for your company. Plus, as we mentioned, it is great for those that like gourmet coffee but want to brew at home. They get to take your beans home and make it their own. Or, they can send it to their loved ones far away, to be able to share its goodness.
Recycled products
A major topic of conversation when it comes to the coffee industry is the usage of single-use plastics. So, in order to stand out, we encourage you to find ways to avoid using those items. Whether it is allowing customers to bring in their own cups, or using the Paper Straw Factory straws, you can make a change. If you must stick to single-use items, try your best to use products that are made from recycled plastics or that are biodegradable. This will make a huge difference and will show your customers that you are serious about the planet. This will attract the right customers and will continue to help you make a name for yourselves.
Be honest
We think this is some of the best advice to give and to follow. Being honest is something that is so underrated when it comes to the business world, and it is what big businesses just can't seem to get right. When you are honest with your customers, business partners, and most importantly, your employees, you are helping to create and cultivate a healthier work environment. This can make a huge difference and give your business the attention it deserves.
Ask for feedback
One of the best ways to stand out amongst other companies is to ask for real feedback from your customers and follow through on it. Lots of big corporations ask what they can do but then never change. So, that's where you can be different. Following through with the feedback you receive will show your customers that you are listening, that you value what they say, and that they have a voice. Of course, we don't want you changing your entire start-up's business model, but taking their feedback into consideration is vital. Without your customers, you will have no success. Plus, customers can give a fresh perspective on something you may have never thought about.
Create a rewards system
Creating a rewards system is not a new business technique, but it is one that is tried and true. By making your rewards attainable and worthwhile, you will already be a step ahead of the competition. Stamp cards are a great place to start, but working your way into a digital app is where you will find the most success. People almost always have their phones on them, but they don't always remember the stamp card.
As long as you stay true to your vision, you are bound to get noticed. Use the tips above to help you stand out from other coffee companies. Good luck, you've got this!