If you're looking to kick off the new year with a business venture or want to follow your passion to own your own day spa, then we have some excellent tips for you.
As you might already know, starting a business isn't exactly the easiest thing out there to do, but with a solid commitment to your brand and working to ensure your customers enjoy working with you, and getting the ball well and truly rolling, you'll be on the way to succeed in no time.
We have some tips below on everything from advertising, marketing, local competitor analysis and education, so take a look and let's get you on the way to opening your own spa!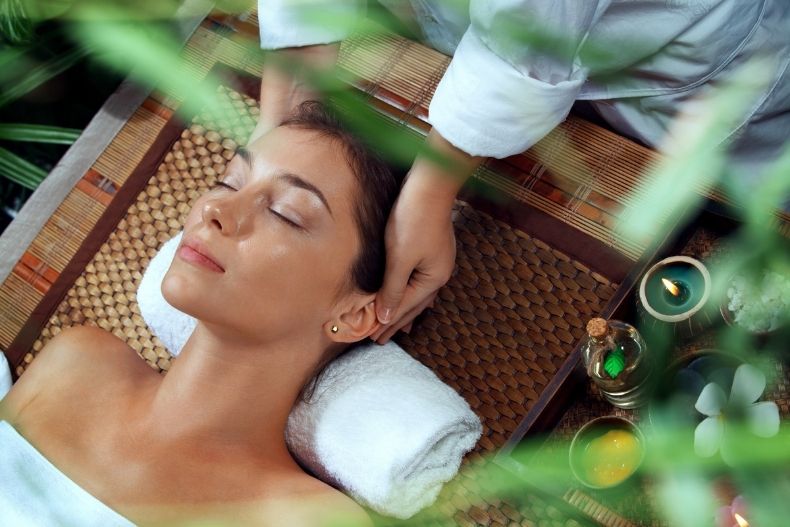 Invest in Training Yourself
Our first tip is going to revolve around education and ensuring that you're able to offer an outstanding service for your customers and clients.
In this vein, it is quite easy to get started online with an education in beauty. These types of online courses are a great way to get started on your journey to owning a day spa and will perfectly complement the real hands-on experience that you get from working in the field.
Although regulation and educational requirements will vary based on your city and state, it is always a good idea to undergo some sort of formal education. Not only will this help you to provide a stellar service, but will also work well to show your clients that you are educated and able to provide a service that is well-developed and 'by the book' so to speak.
Added to this, you might also want to enrol your colleagues or employees in online courses to bolster their skills so your entire team of professionals are able to provide a service in the highest quality possible.
Marketing and Advertising
With your skills well-developed, it is good to have an idea in your mind about how you want your business to be perceived.
We suggest working out a mood board or some sort of visual aid to help you form an image for your branding materials, clothing, storefront and more. This way, when your customers and potential clients receive a letter or email from you, for example, your colours, find and graphical style will instantly let them know which day spa this material came from.
Keep in mind that you will likely have a few competitors in the day spa arena depending on where you live, and so getting ads and materials out there as soon as possible is a good idea. You want your local clients and neighbours to think of your brand immediately when they think, "I'd like a day at the spa."
Added to your branding material, setting up some form of campaign plan is a good idea too. This way you will be able to get the word out there as fast as possible, just in time for your opening of the day spa. Just be sure that you don't over-advertise and leave your customers waiting too long for a space.
Your Staff's Professional Development
One point that is particularly important in a day spa is the friendliness and professionalism of the experience that your customers are going to receive.
In some fields, retail and business, for example, there isn't always an expectation that staff are going to be warm, friendly and kind at all times. Though in the spa and therapeutic services industry this is a non-negotiable.
With this in mind, it is imperative to undertake some form of training in this area. You want your customers to feel adored and respected when they're in your day spa, and so ensuring that yourself and your staff are well-trained to offer a great service is essential.
To further amplify this, studies have shown that friendliness of staff is a reason that a whopping 75 per cent of clients continue to go to a specific spa business.
Competition Analysis
Back to the business side of things, you will want to take a look at which businesses are already operating in the day spa arena.
You will want to make sure that you're aware of these businesses, what they offer and how you can one-up them. This doesn't mean spending more to offer a service either, it can be something as simple as offering a better customer experience through free water, snacks or a friendly face that checks on your clients more frequently than your competitors do.
On top of this, you should always work to keep a close eye on competing businesses, given that they will routinely be changing their number of services, and type of services offered and you don't want to be left behind should they offer something somewhat rare.
Assess Client Needs and Medical Requirements
In the vein of covering yourself from causing harm to clients, it's a good idea to have a system in place that essentially 'vets' your customers and clients and gathers as much personal information from them as possible.
In doing this you're going to be able to understand what they need from you and whether they are at risk of being injured or hurt in your place of business. Without knowing what conditions your clients have, you run the risk of accidentally hurting them and opening your business up to the risk of a lawsuit for example.
Conclusion
With the guide and tips above in mind, we're sure you have more direction and an understanding of what's required of you to kick start opening your own day spa.
Be sure you understand the current market and what is going on in your local area, and you'll be on the way to succeeding in the launch of your business.