Nowadays there are more than 3 billion people online and most of them use search engines to find what they're looking for. As a matter of fact, 93% of all internet traffic comes from search engines. That's why many online businesses utilize SEO (Search Engine Optimization) strategies to boost their search rankings and climb to the top of search results, in order to prove their relevance to online consumers. Also, different business use SEO for different purposes and business goals.
However, SEO demands constant work and tweaking, because search engines such as Google often change their algorithm, which in turn alters the way websites are ranked. So, how do you know if your SEO is working or if it's effective the way it's supposed to be when the rules change often? The answer depends on the goals you set and what you want to achieve with your SEO campaign. Here are a few ways you can check if your SEO campaign is actually working.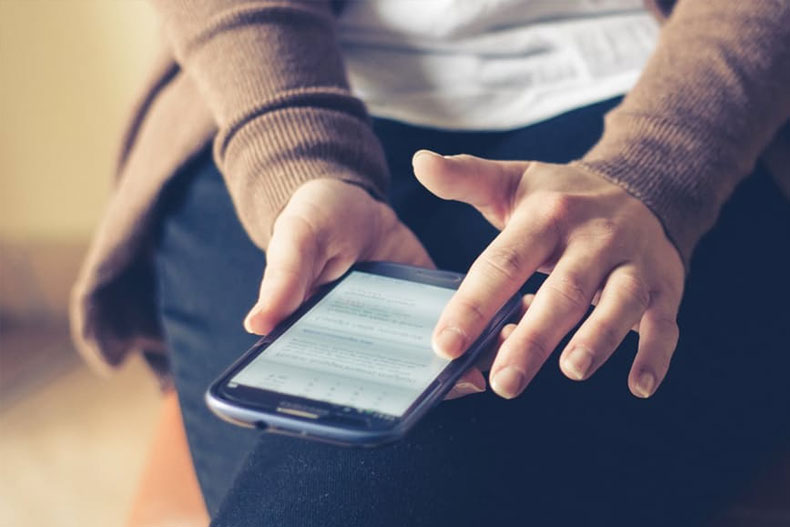 Check your online rankings
SEO consists of various activities that help businesses rank high, such as posting high-quality content, guest posting, creating high-quality backlinks and so on. These activities serve the purpose of boosting the visibility, authority, relevance, and exposure of an online business. Moreover, they help increase website traffic by encouraging online consumers to visit your website.
However, the most important factor in SEO is ranking for the right keywords that are the most relevant to your business and that your target audience will most likely use when conducting an online search. These keywords appear in the content you publish and backlinks you create. If your SEO efforts are indeed effective, your business will rank higher for the keywords you specified. You can check the keywords you rank for in SERP to identify your search rank. If you're ranking high it means that your SEO activities are bearing fruit; if not, it's time to reassess your strategy.
Track your website traffic
One of the most important goals for every online business is to increase their website traffic. After all, the more people visit your website the more chances you'll have of converting them to customers. That sounds fine in theory, but it's not about just any web traffic that comes your way. Instead, it's about the quality of the traffic on your website.
For instance, you can have a thousand visitors per day, but if they only stay for a couple of seconds on your page, that means you have a high bounce rate and not quality traffic. SEO activities help you attract the right kind of visitors i.e. the ones who are actually interested in your offers and have high chances of converting to customers. Therefore, if you want to determine whether or not your SEO efforts are working, check the website traffic for visitors that are actually staying longer on your website and checking out your offers.
Check traffic sources
Monitoring the increase in website traffic is a good indicator of whether or not your SEO activities are effective. But, tracking the source is quite important as well. That way you can identify which sources bring the most quality web traffic. Also, you can identify which sources are falling behind and improve your efforts there. If you have difficulties determining the reason as to why a specific source isn't responding well to your messages, you can always outsource help.
For instance, a reliable New York SEO company can help you improve your efforts to drive more quality traffic from various sources. Tracking sources are also vital in identifying how your visitors find you. As an example, do they locate you through a keyword search or are they led to your website through one of the backlinks you've created? This can help you understand which SEO activities yield the best results so that you can focus on those activities to reach your goals faster.
Check your conversion rate
Your SEO efforts don't stop once you capture the attention of your target audience and make yourself more visible online. As a matter of fact, remaining on top of search results is also determined by how you handle your visitors and how you meet their expectations, needs, and demands. One of the indicators that determines the effectiveness of your efforts is conversion rate. Simply put, how many visitors have decided to take an action that has value for you.
For instance, visitors that have subscribed to your newsletter, created an account on your website, purchased your products or procured your services and so on. The overall user satisfaction on your website tells search engines about how you treat customers, which ultimately affects your rankings. In addition, you need to track how website visitors interact with the content on your pages, how long they are staying, and do they return for another visit. All of these metrics are crucial in determining whether or not your efforts are convincing and appealing enough to improve your conversion rate.
SEO is an effective marketing strategy that can help online businesses broaden their reach and improve their overall online presence. However, determining whether or not your SEO strategy is working can sometimes be challenging. Nevertheless, by tracking metrics that indicate the effectiveness of your SEO activities, you'll be able to determine the impact they have on your business success.