One of the most interesting and fastest-growing talking points in modern business tech is intellectual property. Two of the leading names in self-driving vehicle technology, Uber and Otto, came up against allegations of intellectual property theft earlier this year, and with the growing sophistication of modern cybercrime, keeping intellectual property under lock and key is swiftly becoming a priority for business owners in every niche. Intellectual property theft is a surprisingly common problem for small businesses, and if you haven't taken proactive steps towards protecting your logos, designs, then this needs to become a priority as soon as possible. The following is a list of some of the best steps you can take to protect your company from intellectual property theft.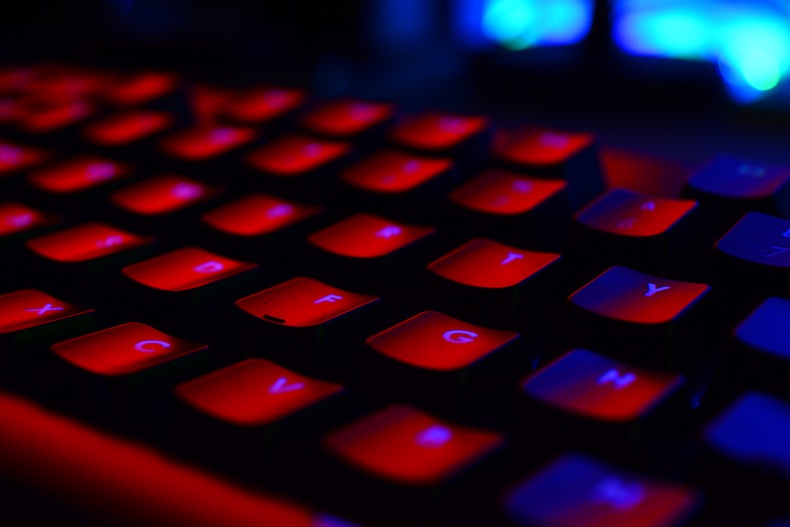 Enforce Strict Internal Security Policies
Intellectual property protection is a major challenge for businesses, as anyone with access to a given database can copy the information on it. To make sure your intellectual property protection is 100% airtight, you need to set to work drafting a highly restrictive internal security policy. While people who are dead-set on stealing or leaking your intellectual property aren't going to play by the rules, having these regulations in writing will always limit your risk at least to some degree. This should include whitelisting outgoing websites in order to prevent any unknown storage services from being used by your staff, disabling USB drives and disc burners, and requiring your IT staff to lock systems down in order to protect your intellectual property.
Hire Employees Who You Can Trust
The biggest threat to a business's intellectual property is often its own workers, and this needs to be addressed if you want yours to be as secure as possible. You might be able to get by in complacency if you've only got a handful of employees who you've known since college. However, as your business expands and hires more people, you're going to need to deal with the potential enemy within. This means hiring people you can trust, and aiming to put the right kind of people in the right positions, particularly if the role has something to do with security. Obviously, simply being able to trust the people that handle your company's data isn't an airtight security measure. However, in many cases, taking on a "give trust, earn trust back" mentality can often be an effective method for stopping your most valuable information from falling into the wrong hands, and ensuring that all your proprietary info stays secure.
Know your Options, and Find a Good Lawyer
No matter what kind of tech solution you're working on, there's always at least some possibility of intellectual property theft. In the self-driving car example we cited in the intro, the risk can be blown up significantly, as this kind of tech is poised to change consumerism in a seriously disruptive way. Even if you're working on a project that isn't set to be overly disruptive to your niche, the risk is still there. Part of the solution should always include weighing up the options for protection you have relative to your level of risk, and finding a lawyer with a background in intellectual property law. Visit BholeIPLaw.com for more details on the kinds of services that can be offered by an IP law firm.
Limit Access to Enhance Security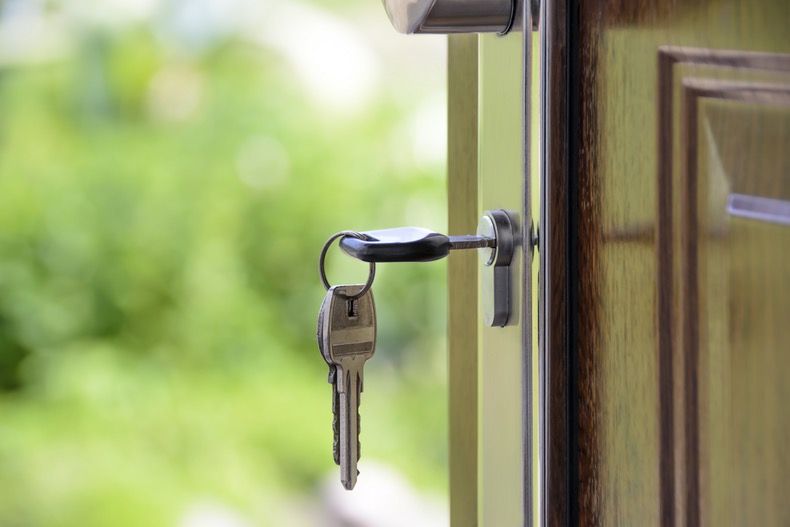 Closely tied in with making sure you hire people you can trust, you also need to make sure your intellectual property is well out of reach for the bulk of your workforce. Make a point to limit access to your important data, designating specific people who are allowed to access specific files. If you took this as a given before, then great! However, there's still more that needs to be done. Even when you feel you can trust the people you're giving high access privileges to, it's a smart move to have them sign a confidentiality agreement. This way, even if there is a breach from one of your trusted employees, the following legal dispute will be much more manageable for you. Finally, make sure you're applying all the necessary technology to prevent people without access privileges from accessing sensitive intellectual property. Two-factor authentication is usually a very effective ploy for this.
Start with Technology, but Stay Mindful of your Human Assets
Intellectual property protection should always start off with your technology. Start by looking into identity access management, which can allow you to control who's accessing what in real time. You should also consider using a third-party tool that will effectively help you keep an eye on your intellectual property at all times. Cloud access security broker, data loss prevention, or security information and event management are all options to consider. These kinds of tools can be used to pick up on outliers, and act upon potential intellectual property breaches. Obviously, the ideas and concepts that are in your staff's and other people's heads aren't quite as easy to lock down or wipe! This is where the legal precautions that we covered in our last point come in. Once again, these aren't completely airtight, and the best protection you have from internal threats is limited access privileges.
Set Out a Process That Will Protect Your Network
One of the most effective ways to minimise the chances of a security breach is introducing an internal process that will be executed on an ongoing basis. Plan to look into things like implementing a strong firewall, performing regular scans of your intellectual property network, placing strict limits on remote access and switching to a virtual private network. As an ongoing process, you should also make a point to stay on top of the latest intellectual property software standards, and ensure that all of yours are up to date. Like security firms, hackers are getting more and more sophisticated all the time, and small businesses are increasingly targeted by them. By introducing these processes, you'll grind down the risk of any intruders, internal or otherwise, accessing your most valuable information.
Adopt a "Least Privilege" Approach to your Security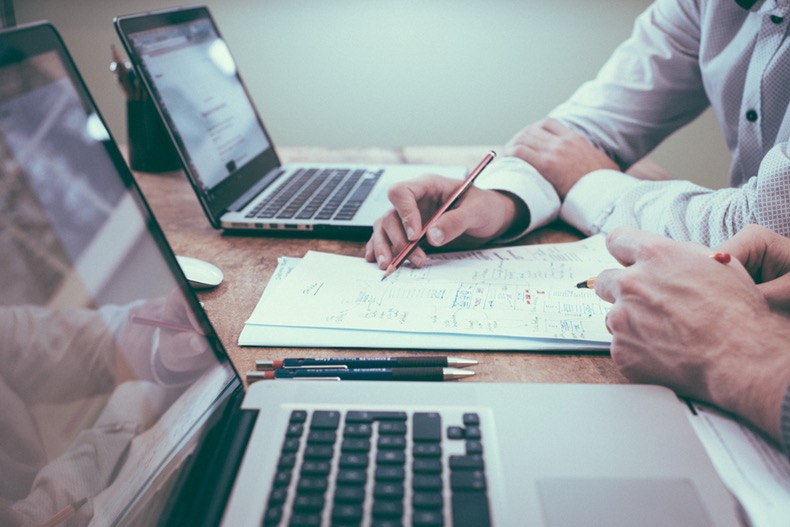 To keep your intellectual property as well-protected as possible, sit down with whoever's in charge of your security, and talk about applying a least-privilege solution to rub out the possibility of internal breaches. One of the most effective ways of doing this is through user behaviour analytics programs, backed by tight physical security barriers and policies. In this meeting, you should be working backwards through your current security measures and pinpointing where all your major weaknesses are. You can read about some common weak points business websites face at commonplaces.com. Having mapped out the chinks in your armour, you'll be able to assess the damage they could cause to your brand reputation, your day-to-day business operations, and of course, your intellectual property. After that, all you need to do is prioritise weak spots, and decide how your security resources are going to be spent.
Be Disciplined, But Agile
Despite the various high-profile threats that exist, a lot of modern software companies take a blasé attitude to keeping their intellectual property under lock and key. A typical software development project in 2017 will grant access to countless employees, rather than allowing access on a "need to know" basis. To make sure you're protecting your intellectual property as best as you can, you and your upper management need to be disciplined enough to enforce the access rights you've set out, but also agile enough to apply the kind of monitoring tools that will prevent source code and data theft. It can be hard to maintain this balance, especially when you're only just starting to implement protections for your intellectual property, and you're seeing threats everywhere you look. However, after chewing over different breach scenarios, and a little trial and error, you should be able to find a solution that's perfect for your business.
Implement the Right Access Controls
When it comes to protecting your most valuable data, the correct access controls are absolutely non-negotiable. A business's provisioning, de-provisioning, privileged access processes and access review are all going to dictate who has access to what. By determining which employees pose the biggest potential threat, and implementing access controls which will mitigate any major breach they could spark, you'll keep your business in a much safer position. The key here is limiting privileged employees' access as much as possible, without overstepping the line and hurting productivity. To start with, businesses should carry out mapping exercises covering all your critical data, ensuring they know where it's going to and from, and where it sits in the interim. This relatively simple exercise can be a real eye-opener in terms of your business's risk and control.
There you have some of the best advice you can get on making sure your intellectual property stays safe. Although there's no real way to be 110% guaranteed that a breach won't happen, taking these kinds of steps will minimise your risk, and assure a smoother future for your company. Single acts of intellectual property theft have ended promising ventures in an instant. Don't let yours become one of them!