We were reading an article the other day that began with a startling – and hands-down terrifying – statistic; over 90% of all startup businesses fail within the first three years. Of course, there is a myriad of reasons as to why startups are likely to fail, ranging from poor promotion to a poorly timed launch, to a lack of funding, or even a shallow understanding of their audience. However, most startups fail because they don't have the right team in place.
Yes, a startup comes from a single idea, but in order to make that idea a reality you need to have the right people in place, people that compliment one another and people that will be able to take total control over their area of expertise.
Here's who you need in your startup team in order to make it a success: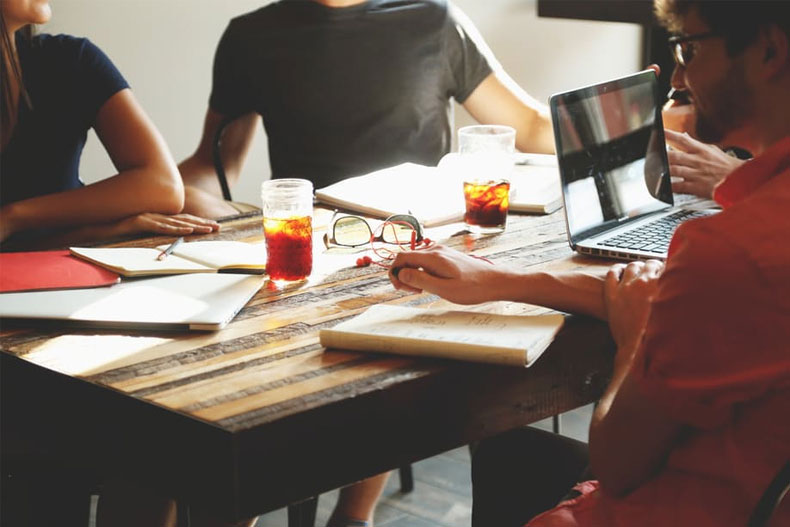 The Daydream Believer
If your business is going to succeed then you need to have a dreamer, which tends to be the person who had the idea in the first place. If you don't believe in your idea wholeheartedly then you are never going to convince others to believe in it either. There are going to be times when hope fades, or when people say you are destined for failure, and that is when the dreamer comes into their own. You need to be able to instill drive, belief, determination, aspiration and excitement every day, but especially when morale starts to drop.
The Problem-Solver
Starting a company is a lot like trying to make a feature film, which is a lot like trying to save a terminally ill patient that wants to die. Problems will arise. They will keep arising. Fires will need to be put out left, right and center, and so you are going to need someone who can put the flames out. You need someone who will be able to come up with a solution that meets every problem, who has an answer for every question and someone that can guide you toward success, no matter what hurdles appear.
The Specialist
Starting a business is hard enough on its own, what with trying to raise funds, find customers, pay overheads, and just generally survive never mind thrive. That's where having some specialists onboard comes in. A financial controller to teach you how every decision affects your bottom line. A legal relationship with someone like Greenwald Law Firm will help you stay on the straight and narrow. Even a copywriter will help your business achieve success, someone that has a way with words, a way of starting a conversation with the consumer without even speaking to them. All of these are specialists, and the great thing is, they can be outsourced to begin with, keeping your costs down.
The Project Manager
Where a project manager excels is getting an idea to come to fruition. They make things real. They know how to organize and delegate and appease and plead and deliver. Most of all deliver. They are the people willing to take the lead, the ones who will get in the trenches and pull their weight, and get others to put in that little bit more. If you want to establish success and establish a culture of hard work, then you need to get yourself a fantastic project manager. Without one, you will surely join the ranks of the 90%.