If you ask any successful startup owner about how they found success, most of them would advise you to work hard and continue self-education.
Books, videos, blog posts, and experience typically help you understand better and know more about managing a startup. But, did you know that podcasts also have distinct value? It is because podcasts can let you grow, listen, and learn while you are preparing your breakfast, working on your business or even when you're driving around.
Although you can rely on ecommerce growth specialists like Smartebusiness to help with your needs, what makes ecommerce podcasts different is that they are in-depth conversations with experts in the market or people you can relate to as you grow your startup.
Below are some of the best ecommerce podcasts you should listen to if you're a startup owner: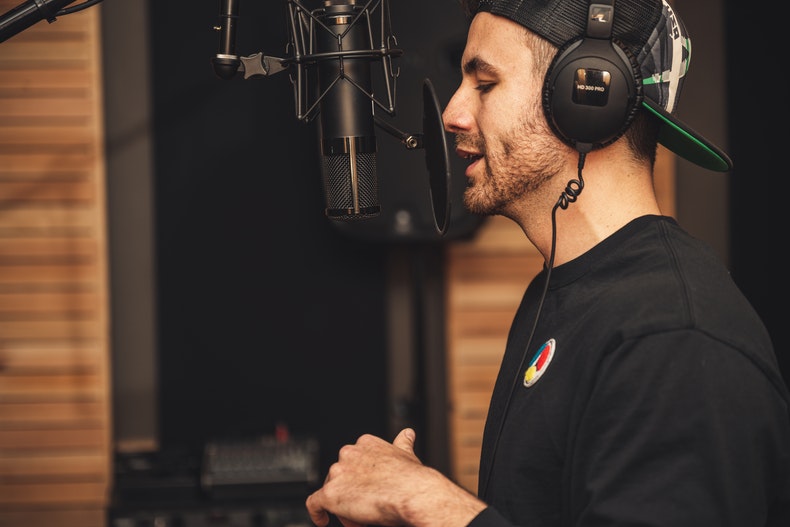 Duct Tape Marketing by John Jantsch
This ecommerce podcast covers subjects that revolve around every area of marketing. It dives deep into the technicalities of marketing like how to get results with Google Ads. The Duct Tape Marketing podcast will not only make you learn to differentiate yourself from the competition, but also help in making your startup unique. You can also get to know the new marketing trends to help you boost your productivity.
$100 MBA Show by Omar Zenhom
Omar Zenham, the host of this ecommerce podcast, is passionate for creating efficient processes that provide entrepreneurs valuable information to build better marketing strategies and improve business operations.
Aside from growth, the podcast also discusses how to resolve or avoid common problems that may pop up along the way. It has also featured a list of engaging experts who provide valuable insights.
Mixergy by Andrew Warner
This ecommerce podcast is perfect for those who want to mix the old and new marketing ideas. Some of its episodes include how to reinvent classic experiences like shopping for wedding dresses. There are also some case studies in the podcast with various business owners about how they've grown. Furthermore, it also gives lots of information to show startup owners that there's no single right way to operate a business.
The Jason And Scot Show by Jason Goldberg And Scot Wingo
This ecommerce podcast is unique as it focuses on what is making headlines in the world of physical retail and ecommerce. The interview-style episodes of Jason and Scot share some valuable insights from the industry veterans.Everyone will enjoy a good time listening to this podcast whether they discuss the trend in VR and AR or their latest experiment on Amazon.
Nerd Marketing by Drew Sanocki
Marketing may be part of the name of this ecommerce podcast, but discussions mostly revolve around new businesses and insights on how to achieve success in the industry.
The ecommerce podcast also goes over everything you would expect from any marketing podcast. There's a lot of advice on how to grow, start, and market business with countless ecommerce-specific content. The host also offers insider knowledge like selling a business.
eCommerce Fuel by Andrew Youderian
This ecommerce podcast features lots of discussion on managing online businesses, but there are also several highlights on how to earn 6 or 7 figures and grow some more. It also reminds business owners that the sky's the limit and guides you on how to get there. If you are a startup owner who thinks big, this is the best podcast for you.
Shopify Masters by Felix Thea
Ideal for those who want to know more about ecommerce. This podcast does not rely on renowned names in business to garner attention instead it features daily business owners who are experts in their own and have proven their mettle in terms of running a business offline and online.
Honest Ecommerce by Chase Clymer
Whether you are a seasoned vet or just getting started in ecommerce, you would want to listen to this podcast. It provides a satisfying candid look at the work behind the digital marketing and ecommerce of experts. There are lots of insights, laughs, and value bombs that you can apply in your real-life marketing situation.
The ecommerce podcast also details how to tackle daily challenges for the online stores. From product sourcing to customer retention, you will get lots of ideas about why your ecommerce business needs to thrive.
Goal Digger Podcast by Jenna Kutcher
Rather than the traditional talk and interview style, this podcast is more like a live workshop. It is perfect for women running their own startups. Aside from providing marketing advice in areas like Instagram marketing and SEO, the host also goes deep into some subjects that several podcasts stay away from like how to create an inclusive brand and how to balance work and life.
Social Media Marketing Talk Show by Eric Fisher
As its title implies, the podcast talks more about social media marketing and how startup owners can take advantage of it. This also helps you stay updated while explaining the changes in social media marketing for you to know how to get started.
Conclusion
When it comes to ecommerce podcasts, there are various options you can consider. Whatever your preferences are, whether you are searching for something specific or not, there will always be a podcast that can be helpful on your journey as a startup. So, try to listen to some of the above mentioned ecommerce podcasts first and discover more as you take your startup to a new level.