You have greater control over your truck driving profession as an owner-operator. Additionally, you are not dependent on your company to raise your compensation or present you with more profitable prospects.
Discovering strategies to expand the company and increase earnings in this fiercely competitive industry is a challenge you and most other owner-operators face. If you are new, the following tips might assist you in achieving your goals and income objectives in your trucking business.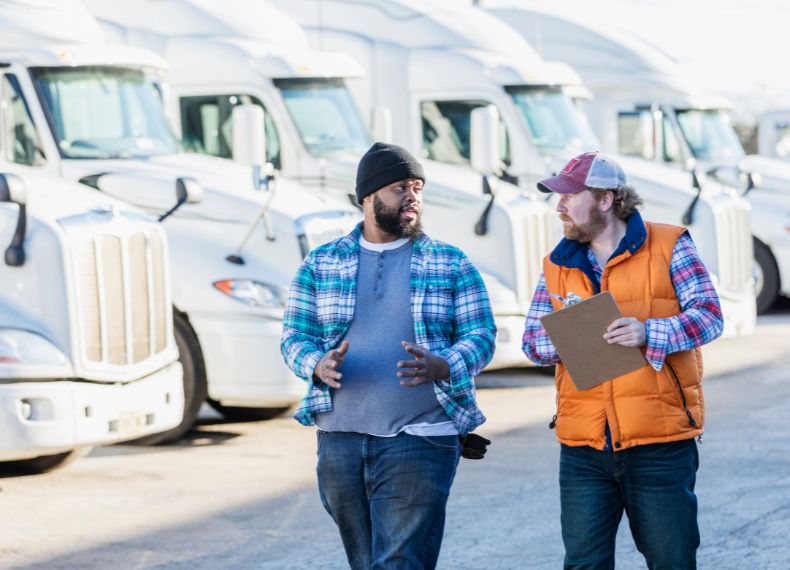 1. Assessing Your Finances
Often, investment in your company is necessary for growth. For instance, you might decide to upgrade the equipment and vehicles or employ a driver. You might need to borrow money to gain the funds required for expansion. 
Look for methods to cut costs and streamline operations before doing so. Your chances of finding affordable financing would be higher, and the added debt load would be easier to handle.
A budget is essential to financial health. You'll find ways to cut costs and increase revenue. Click on owner-operator accounting to learn how to keep track of real-time profit and loss statements.
2. Arranging for the Funds
Discover your funding source. If you start small, you require a huge amount of money to purchase trucks. If you can't afford to buy trucks outright, you can obtain a bank loan or money from another source. 
Find out from financial organizations whether you are eligible for a large loan. Prepare paperwork and a business strategy to convince lenders of your potential to repay the loan.
3. Getting A Unique Logo
The logo of your firm will be more frequently seen by potential transportation customers. In reality, the logo or other promotional items are used in your marketing initiatives and commercials. A boring and overused logo does not affect the audience. 
However, a well-designed, distinctive logo leaves a lasting impression and aids in gaining new clients. For instance, by choosing a logo's typeface, colors, and symbols wisely, a corporation can successfully attract potential customers to its store. People may become interested in your trucking business because of your distinctive logo.
4. Developing a Plan
What do you hope to accomplish by expanding your trucking company? You can make a plan to get there by setting measurable growth as well as income targets. 
Consider how many riders or vehicles you may need to add throughout a certain period or how much you may need to charge per load. Consider strategies to improve your current procedures, such as changing where and how you obtain your freight.
The future should be considered in your plan as well. Where can you obtain a driver quickly if one leaves? Do you have adequate cash on hand in case freight rates drop? Is it necessary to increase your personnel to handle your company's finances?
5. Hiring New Drivers
Even though hiring new drivers is frequently the most realistic approach to expanding the company and increasing income, many owner-operators feel reluctant to do so.
If you think that hiring more employees or drivers may help you meet your growth goals, make sure to screen them first and run a thorough background check on them that includes information about their driving history. 
Before sending someone out alone, let them briefly ride and drive with you or another trusted co-worker to ensure they understand your expectations. If adding internal employees to your team makes you uncomfortable, think about using independent contractors as an option.
6. Building Your Customer List
On a load board, several trucking businesses compete for consumers by offering reduced service pricing. Bidding is cutthroat. You must bid lower prices compared to other trucking businesses. 
Additionally, load boards rarely foster long-term connections with their clients. Further, your bid should be low enough to obtain it while being high enough to profit from it. You can establish a successful trucking company by developing a strong roster of devoted customers.
7. Making Service a Priority
As a small business operator, you have an excellent opportunity to provide superior customer service against your more established, less nimble rivals. Focusing on developing relationships with the customers can increase your chances of keeping their business and obtaining referrals that can support the expansion of your firm.
Keeping in touch with fleet managers and clients is a great strategy to raise your quality of service. You may receive insightful feedback that will help you better understand their demands and acquire their trust, ultimately increasing your income.
8. Using Social Media
Virtually no company nowadays can survive without a social media presence. Even small businesses desire to improve their social media presence to attract a larger audience. For instance, 5 to 6 tweets per day promoting your new trucking firm can help spread the word about it widely. 
If your Facebook profile is filled with engaging photos and relevant information, it has the potential to bring in many new customers. Similarly, hundreds of people searching for expert trucking services might notice your LinkedIn profile.
Final Words 
Starting a trucking business can be a smart move. The need for trucking services to transport goods will continue to rise as the industrial sector struggles to keep up with increasing consumer demands, and the e-commerce sector is seeing growth. By following the tips mentioned above, you are now better prepared to establish a trucking company that has the potential to succeed and grow.